Basically Lamp server or Linux server manage by SSH tools from PC. But If you are outside of your home or PC and you get a message: There's something wrong with the webserver! You've got to do something!" then you can easily manage your server by Android SSH client. In this article, I am sharing you about best SSH Client For Android Mobiles And Tablets, Android SSH Client or you can call Android Putty.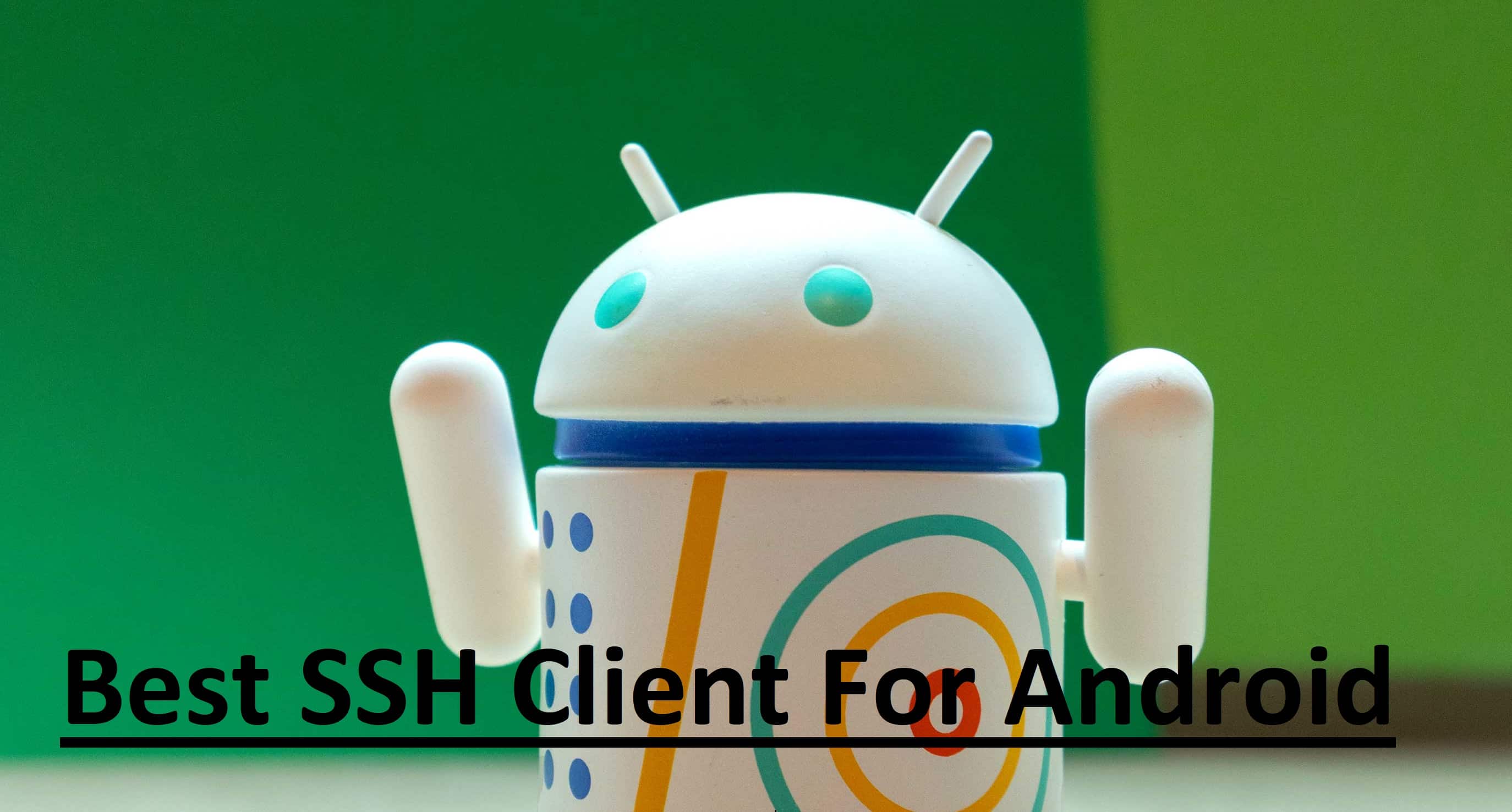 SSH client gives an encrypted channel between a client and a server. Usually, It uses the command-line interface, but it can also be used to run a GUI application on the server. With an SSH server Android tool, you can not only access your Hoisting server or Linux server but also, edit files, manage settings via the SCP and sftp programs. Similarity, with an SSH client on your Android, you can check the status of your servers and IoT devices.
Read More: How to Install or Update OpenSSH in CentOS
Best SSH Client For Android Mobiles And Tablets
Here I am showing you some best SSH client for Android to manage your Server easily like what computer SSH does.
1. JuiceSSH – SSH Client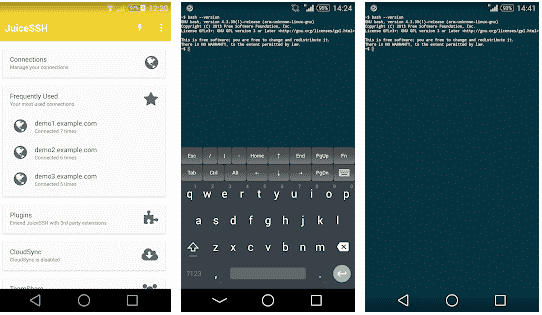 JuiceSSH is one of the best SSH clients for Android to manage Lamp server and Linux. It supports Telnet, SSH, Local Shell and Mosh, Save and Shares SSH transcripts to Dropbox/Evernote/Email & SD card. It Has built-in support for colour terminal and external keyboard. It has a couple of candies like using volume keys to change font size and copy-paste within sessions. The application is free, but it has optional in-app purchase for PRO version.
| | |
| --- | --- |
| Application Name | JuiceSSH – SSH Client |
| Current version | 2.1.4 |
| Last Updated | July 6, 2017 |
| Application size | 10M MB |
2. ConnectBot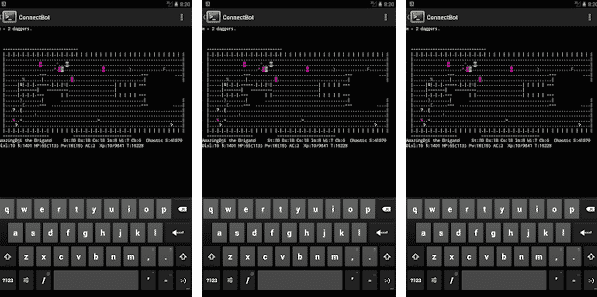 ConnectBot is a powerful open-source Secure Shell (SSH) client. It can manage simultaneous SSH sessions, create secure tunnels, and copy/paste between other applications. This client allows you to connect to Secure Shell servers that typically run on UNIX-based servers.
3. VX ConnectBot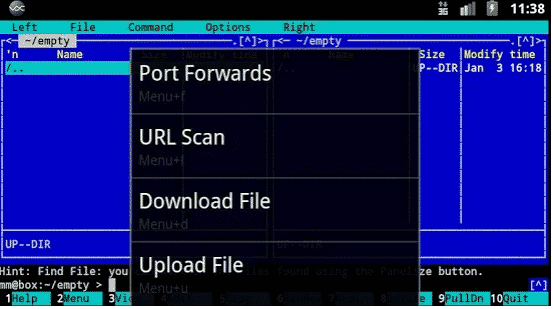 VX ConnectBot is a simple, powerful open-source secure shell client for Android devices. It can manage several SSH sessions, create secure tunnels, and copy/paste between other apps. You can access the shell of a remote machine and transfer files between it and the phone. It also supports local access of the Android shell and remote Telnet connections.
4. Termius – SSH/SFTP and Telnet client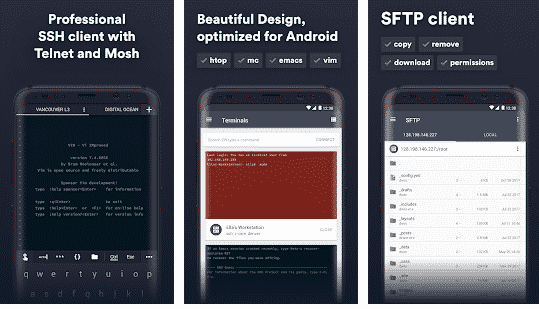 Termius is a  Simple SSH Client for Android devices. It is a very basic telnet and SSH 2 client. It can help you to access your server easily when you cannot find a PC / Laptop for immediate use.
5. SSH Client – Far Commander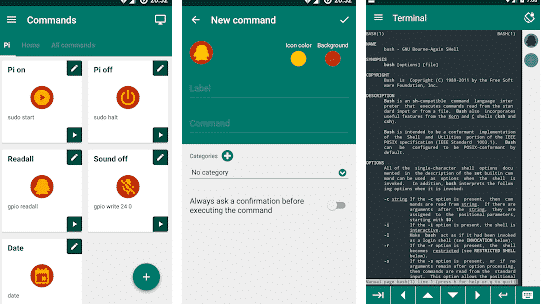 Far Commander is an advanced SSH client which allows you to manage UNIX-based servers from your Android device. The user interface is implemented using a clear and simple style, maximising the use of touch gestures.
The app has a backup feature that allows you to backup all the custom commands, server information, and categories.
6. Mobile SSH (Secure Shell)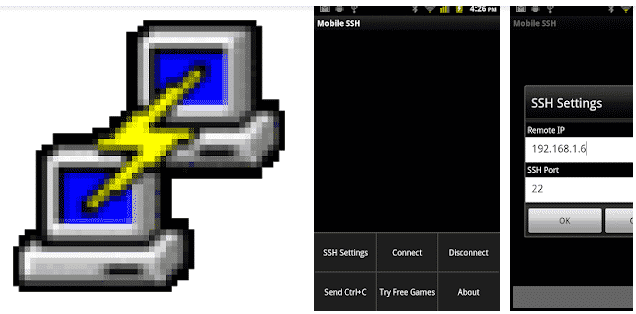 Mobile SSH is a free Android SSH app, and it is based on OpenSSH and Putty as its backend library. It is also an Android Putty. The app is very simple, there is no configuration options. However, you can connect multiple SSH sessions and RSA key authentication.
If you like to just manage and see your server status you can use JuiceSSH, I am personally using it last couple of months to manage my hosting server.