When you're a real estate agent, embrace every opportunity and tool to give yourself an edge. Fortunately, technology can play that role in your life and improve your productivity and optimize your marketing strategies. Integrating technology practices and tools in your day-to-day activities will not only help you become more productive, streamline your flow, but such digital marketing technology will also advance your real estate marketing strategy and generate more sales.
In this blog, we will help you navigate the tricky and often overwhelming world of technology.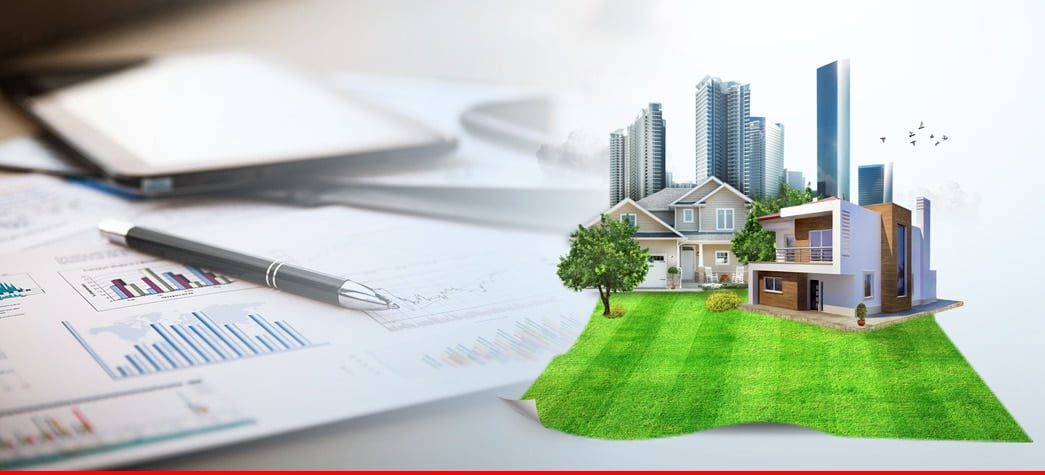 Technology Tools
Technology tools help make real estate agents' lives better by cutting down work time and optimizing effort.
Laptop
Gone are the days when all paperwork happened on "paper". Today the laptop is your new office, and you can work from anywhere, anytime. The real estate segment is one such developing sector still adapting to the ways of technology, and a lot of deal closures and sales forecasts happen on paper. This invariably makes the process longer, cumbersome, and solitary. Transferring all your work on a laptop is a much smarter way to work to make sure there is enough room for collaboration between real estate agents and clients. Document sharing becomes faster, and it can save all work at the click of a button.
Smartphone
Two-thirds out of the seven billion people on Earth own a smartphone. It's practically a laptop in your hand. Smartphones have simplified, optimized, and transformed our lives to an unimagined degree. A smartphone is no longer a communication device. Still, a mini-computer and a real estate agent can use its power and features to perform several tasks in their day to day work. A smartphone can become a camera that can take high-res photos and videos of the property. It can become a guide and provide GPS coordinates, it can become a mini-meeting room with virtual conferencing. Adapting a smartphone into real estate agents' arsenal will not only help you seal deals faster but also save your time to bring all your tasks to one place.
Technology Apps
Applications today have transformed our lives. Want to order food? There is an app for that. Want to work collaboratively with a client? There is an app for that. Apps are the answer to a one-stop solution to all things you need. Some of the best apps a real estate agent should have are:
Google Calendar/Microsoft Outlook
Managing time and calendar is one of the most important aspects of any real estate agent's day-to-day work. A calendar app will not only keep track of your upcoming appointments with clients and prospective buyers but also notify your way beforehand that will help you prepare for those meetings and also prevent you from overbooking your meetings.
CRM App
A good CRM app can be beneficial in over one way. It helps you not only stay organized with your contacts and marketing efforts but also enables you to keep on top of things by streamlining and prioritizing the workflow at will. Apps like Streak are an excellent choice to begin with.
Calculator App
Calculations are part and parcel of any real estate agents' work. As opposed to a traditional calculator, a mortgage or EMI calculator app will help you easily figure out the finances of a property from your smartphone. Calculations can be tricky and often time-consuming – an app can solve all your problems by taking care of the calculation part and leaving you with closing the deal part.
Google Drive/OneDrive
Cloud storage is not only a smart move but also a productive one. As a real estate agent, you deal with many clients regularly, and keeping track of each one can become hectic.
The answer lies in technology. In a Google or one storage drive, you can create individual folders for clients and store all documents in one place without worrying about any potential loss or damage! How cool is that?
Microsoft Word and Excel
Excel and Word are the two best friends of a real estate agent. They have been helpful and reliable in times of need and make daily work life easier. If you are not using Excel or Word, you need to get up to speed right now. These are apps that will transform your life into a productive one in no time!
Virtual Reality Technology
This technology might be relatively new, but it is one of the best technology tools any real estate agent could ask for. As the COVID-19 pandemic has rightly shown, you want your client to 'live the experience' to sustain as a real estate business. Virtual reality makes it possible to do and that eventually makes your client book the property. For any real estate business in a post-COVID world, VR technology is the smartest way to bring your customer right inside the property and make it feel the space and environment. In doing so, Virtual Reality tours have gained immense popularity as the people have been going online and taking virtual tours of homes they're interested in. This makes it easy for clients to see, understand, and live at the place without ever leaving their homes. They make this possible with Virtual Reality headsets like Google Cardboard, Oculus, and others that make the experience come alive. This saves time, helping both clients and agents. People can tour properties from anywhere in the world and narrow down the search as much as possible.
Social Media
A technology guide without talking about social media technology is impossible. Social media has brought the world closer, and building an online presence is part of any business's parcel in the world today. Whether it be to generate sales leads or engage with an audience on social media – platforms like Facebook, Twitter, Instagram, YouTube have changed that game for real estate marketing as you can reach several people.
The social media platform for all age groups can find many customers here interested in purchasing real estate from you. Facebook is all about growing an audience base and providing that base with constant engagement. Written and video content works best for the Facebook audience and use that to your advantage.
Instagram is a more millennial social networking platform. How to gain Instagram followers becomes a pertinent question; you should primarily focus on creating a niche. Instagram is a photo-sharing platform, and their enticing, eye-catching content will help you build your following that can eventually generate more leads.
The power of YouTube lies in broadcasting yourself to the world. An interesting video is great for getting potential clients to know more about you. Sharing videos for unique properties about the space and environment will get potential buyers interested, and you can use the platform to get more contacts.
Conclusion
Technology runs the world today. Rather than brushing it aside, adapting its features and powers to make a productive and better day is all that technology enables real estate agents to do. Using the guide above, choose technology to grow your sales revenues, client base, and advance your career. Don't run from technology; embrace it.