Apex Legends Won't Launch is a very common error for players. Many Apex Legends players have reported that they can't launch or open the game. But this issue can be fixed easily. If you're also experiencing it, try the below method to fix the error.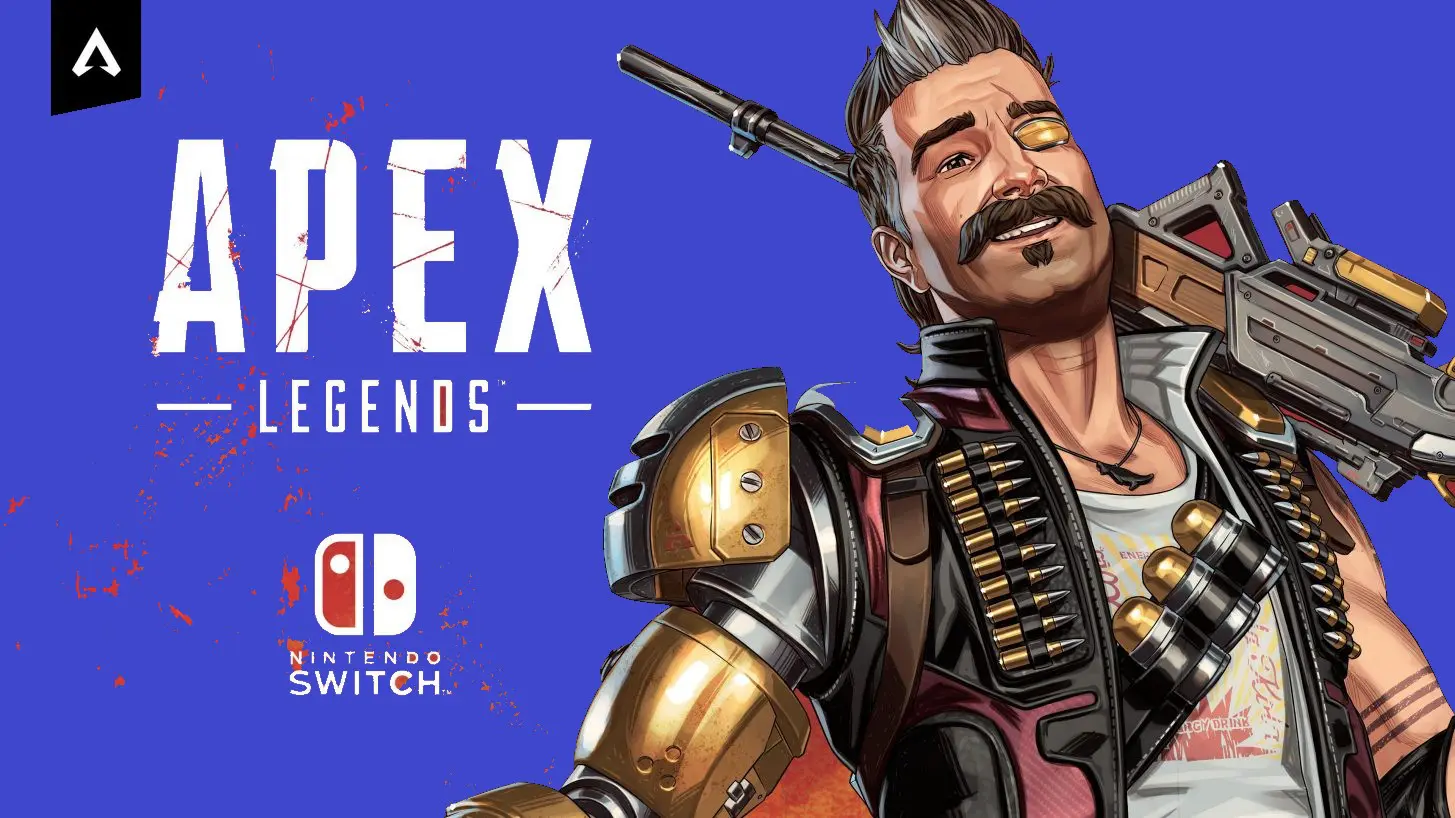 Apex Legends is the latest Battle Royal game challenging the dominance of Fortnite and PUBG. Apex Legends surpassed Fortnite's record of 10 million downloads in its first week and exceeded 25 million downloads. As a PUBG fan, I wanted to try Apex Legends, mostly because the characters appeal to me. Unfortunately, Apex Legends won't start on my PC.
It's frustrating as hell. I really wanted to try this game and it gave up on me. So I looked for solutions and found that many people are facing a similar problem. While I'm sure EA is working on a patch, here are a few possible solutions to fix this bug.
1. Run as administrator
You need to run Apex Legends with administrator rights on your computer and the game may not have the extra required permissions. Right-click the Apex Legends icon and click Run as administrator.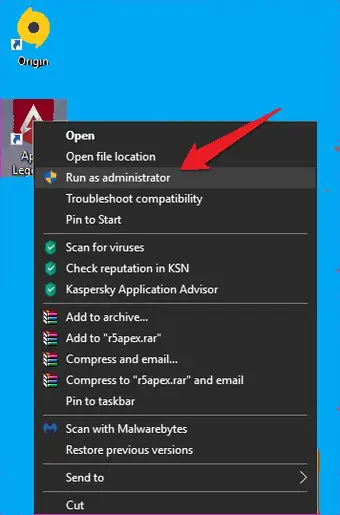 To keep run Apex Legends always with administrative privileges. For this just follow the steps:
Select and Right-click the Apex Legends icon and select Properties. On the Compatibility tab, select the Run this program as an administrator check box, then click Apply and OK.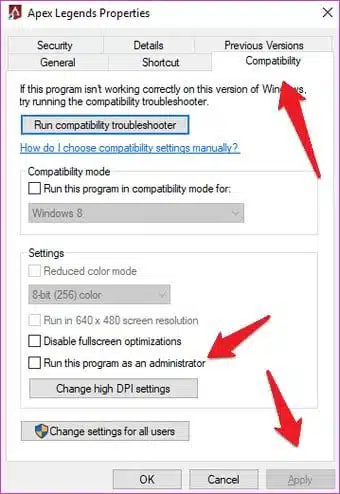 Now check the game again if you're able to run your game.
2. Repair the game
If your game not running properly then you can also repair your game. EA gives an extra option to repaid your game easily. To fix Apex Legends, open Origin and go to My Game Library.
Right-click Apex Legends and select Repair. Now wait for the repair, If there are any updated patches by the developer then it will also show an option to update the game on the same screen.
Now wait for the repair process to complete, and check to see if the launching issues solve or not.
3. Change The language
The EA forum also gives this language change method and it worked for some users. Maybe it will also work for you too. So let's try this method also.
1. First start the Origin, right-click the Apex Legends icon, and select Game Properties.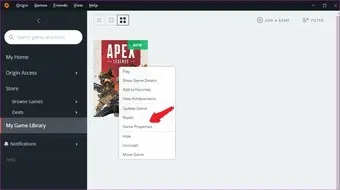 2. Click on Advanced Startup Options.
3. Now you can change your game language, Just language English to Polish and save.
4. Restart Apex Legends and close it. Then change the language back to English to see if it works.
4. Update PC drivers
The outdated driver also causes to run the game. Basically, By update of this Pc driver helps you to fix the error.
To update your driver, you can directly update your drive from your PC, see the steps.
right-click My PC
Click on Manage
Open Device management
Now update drive one by one.
Also, you can update the drivers by using a driver updater.
Step 1: Download DriverMax and install it on your computer.
Step 2: Launch DriverMax, and scan for driver updates.
Step 3: Click update drive and wit for the process
5. Reinstall
Maybe reinstall can be fixed Apex Legends not launching issue. So you should also try to uninstall and install your game to fix the problem.
And please download the latest Origin from the official site, and install it and then install the game on your computer.
6. Check Your Antivirus settings
Antivirus and online security protect us from all types of viruses, malware, ransomware, and much more. And Sometimes the antivirus also blocks other nonvirus software like Apex Legends.
So better to try whitelisting Apex Legends on your antivirus or just turn off the whole program temporarily.
Then try again to relaunch the game, if the game work properly that means the antivirus did something wrong on your game.
7. Remove Malware and Other Cache data
On The EA Forum, An EA representative has asked users who are having trouble starting Apex Legends to run these two tools.
Just download and install the link below. Both apps are working great to find something bad on your PC. Follow the on-screen instructions if a threat is detected.
Hope your problem will be solved by using these methods. Or If you have more ways to fix your Apex Legends Won't Launch! Error the please with us. Tell us by leaving a comment below!