Alternative YouTube Adsense is ways that can be taken by a YouTuber to make money, besides relying on Google Adsense.
The alternative purpose of Adsense in this discussion is not to register on site A or site B, but to apply just a few ways to make some extra money through managed channels.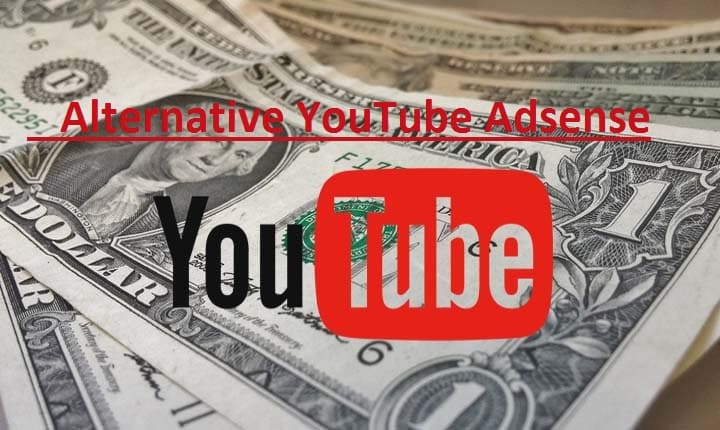 Read More: Top 5 High Paying Youtube Networks
4 Alternative YouTube Adsense
The four ways mentioned below are not recommended for channels that still have few viewers or followers.
Why?
Because to run the four alternatives Adsense requires an audience and a sufficient number of followers so that the channel can really make money.
And here are the four alternative Adsense in question:
1. Affiliate Marketing
Affiliate Marketing is a marketing technique that promises a commission to the marketer if the product from the brand owner sells.
Affiliates are proven to be able to make money. However, to get money through this method is also not easy where one must work hard through many strategies.
This is one strategy that you can run if you want successful Affiliate Marketing where you make a video review, then paste the link in the description column.
If you want to make money through alternative Adsense, imitating the Unbox Therapy channel is not wrong because such channels are preferred.
Do you have to make a review?
If you don't make a review, where might someone else believe or want to buy through the link that you posted in the description?
What if you don't have money?
You can borrow products from the brand owner. But if the brand owner cannot work together, buying or exiting capital can be a solution first.
2. Sponsorships
Being a Sponsor for certain products is one alternative to Adsense that you can do, where this one is the most powerful way to get big money.
Is it easy?
Certainly not easy. That is why at the beginning of the discussion mentioned if the four Adsense alternatives are not recommended for channels that still have few viewers or followers.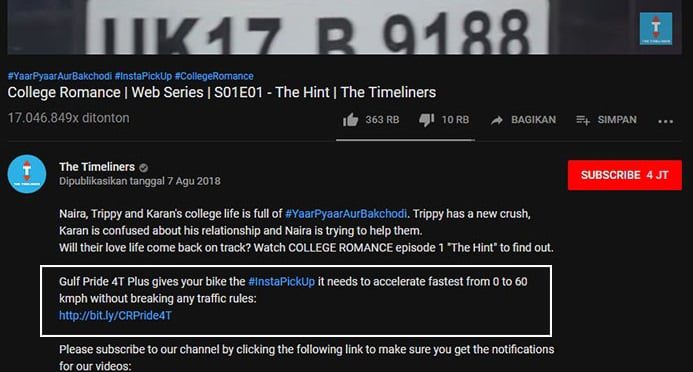 The Timeline is one of the channels that run the Adsense alternative in the form of sponsors, where they collaborate with a brand, 4T Plus Gulf Pride.
Usually, some companies want to work with a YouTube channel if the channel has many viewers and followers.
So, if the channel is still small, then try to raise it up by presenting a variety of interesting content for the audience and also the followers.
3. Crowdfunding
Crowdfunding or what is known as fundraising allows the channel owner to earn income.
To run this one program, the first thing to do is to build or have a loyal fan base that can support Crowdfunding activities.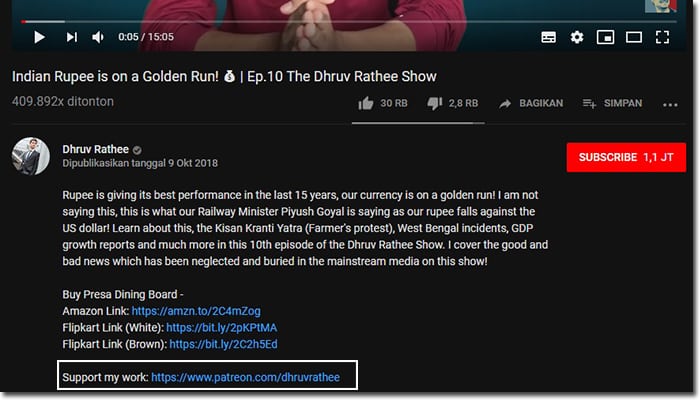 What money is collected for?
Usually used to buy new equipment that can support creator content to make better videos.
That is a common reason that creator content often uses when running Crowdfunding. As for the use of money, it could be used for everyday life.
4. Merchandising
To run the fourth Adsense alternative, as well as the last one, you also have to build or have a loyal fan base.
Why?
So that the products you sell on the YouTube channel sell well. In addition, by having a loyal fan base, you can also issue a variety of products for sale.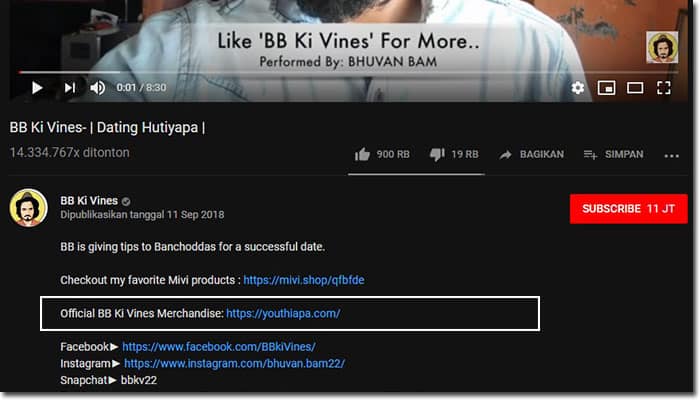 When selling Merchandise through YouTube channels, try to diversify products so that viewers and followers are interested.
In addition, don't forget to insert promotions on each video. Do not sell Merchandise only through links that are posted in the description column, because it is not very effective.
Conclusion
In life, what is called an alternative or other choice is always there. Even so with Adsense, surely there is always an alternative.
YouTube itself as a video sharing platform that makes money also continues to strive to increase the income of its creator content.
YouTube has made various kinds of buzz, including YouTube Red which is a paid membership feature.
Those are the four Adsense alternatives that can be mentioned. And if your channel has many viewers and followers, please choose one of the Adsense alternatives already mentioned.