6 Ways to Permanently Activate Windows 10 Pro and Home – Now the development of computer systems has shown very good and comprehensive developments like Windows 10. Even now, the newest generation makes it easier for humans to carry out many daily activities. No wonder how to activate Windows 10 is much sought after.
How to Activate Windows 10 Permanently
Of course, most computer and laptop users should be able to activate Windows 10 which is already installed. This is so that the performance becomes more optimal and there are no problems. Therefore, to activate it permanently, pay attention to the following steps.
Read more: Why Is It Important To Activate Windows 10
1. Activate Windows 10 with KMSPico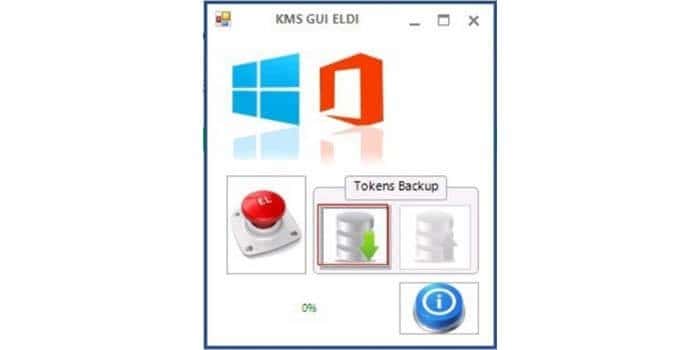 To be able to activate Windows 10 can also be done easily using some software. One of them is the KMSPico application. The method is also very easy, just see the tutorial explanation below.
The first step is to download the KMSPico application here.
Then extract the application.
After that do 2 times click setup.exe.
Then the install program page will appear.
Then select next.
If you have entered the page, select next again.
Then select the words Accept Agreement.
Then proceed by pressing Next.
Just wait until the process is successfully installed.
If so, then all systems are active.
Succeed.
2. Activate Windows 10 using KMS Auto Lite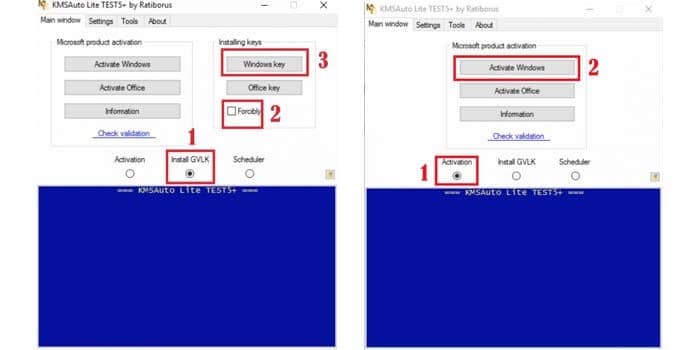 Activating Windows 10 next can easily use an application called KMS Auto Lite. Its use is also very easy. Just follow some of the steps below.
First, download the KMS Auto Lite software from this link.
Choose the latest software download.
If you have downloaded it, then do the extract.
After that select Run as Administrator.
Now the software can be used.
Then select Install GVLK.
Then check Forcibly.
Next, select Windows Key.
After that enter the Activation check page.
Then click on Activate Windows.
Just wait a few moments until it's finished.
After that, a success notification appears.
Done, the activation was successful.
3. Activate Windows 10 with CMD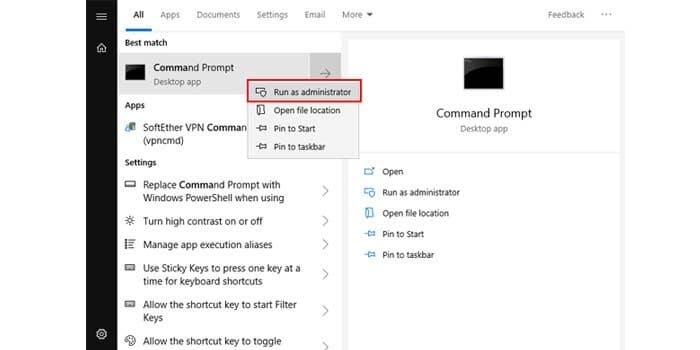 How to activate Windows 10 turns out to also be able to use a software called CMD. The method is also very easy to do. Just look at some of the explanations of the following steps.
The first step is to open a computer or laptop.
then open the CMD application.
Then enter the activation command code.
Copy code
slmgr /ipk yourlicensekey
Copy the license key below
Home: TX9XD-98N7V-6WMQ6-BX7FG-H8Q99
Home N: 3KHY7-WNT83-DGQKR-F7HPR-844BM
Home Single Language: 7HNRX-D7KGG-3K4RQ-4WPJ4-YTDFH
Home Country Specific: PVMJN-6DFY6-9CCP6-7BKTT-D3WVR
Professional: W269N-WFGWX-YVC9B-4J6C9-T83GX
Professional N: MH37W-N47XK-V7XM9-C7227-GCQG9
Education: NW6C2-QMPVW-D7KKK-3GKT6-VCFB2
Education N: 2WH4N-8QGBV-H22JP-CT43Q-MDWWJ
Enterprise: NPPR9-FWDCX-D2C8J-H872K-2YT43
Enterprise N: DPH2V-TTNVB-4X9Q3-TJR4H-KHJW4
If so then press the Enter key.
Set KMS machine address. Use the command to connect to my KMS server.
 "slmgr /skms kms8.msguides.com"
Done activating using CMD.
Next, restart the computer.
Succeed.
4. Activate Windows 10 with KMSAuto Net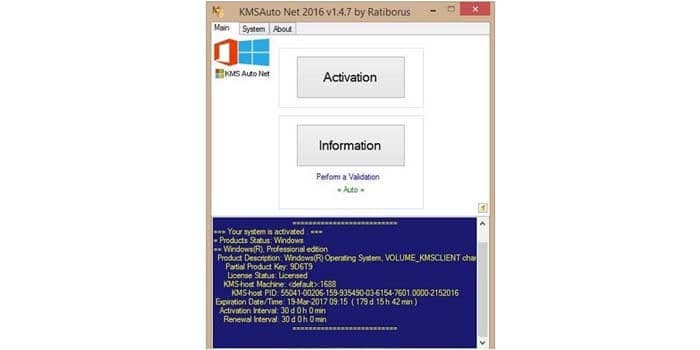 KMSAuto Net is an application that can activate Windows 10 Pro, Home, Enterprise and even Education. as well as all products from Microsoft Office without a Product Key.
Download the application first here.
Then Extract the file to open it.
Open via Run as Administrator.
On the main page, click the Activate button.
Then Windows or MS Office that you want to activate.
Wait until the activation process is complete.
5. Activate Windows 10 with Product Key
After knowing how to activate it, then we will mention several Windows 10 product keys. In this way, the performance of the computer or laptop will be even more optimal. Instead of being curious, just look at the following list.
Product Key Windows 10 2017
YTMG3 – N6DKC – DKB77 – 7M9GH – 8HVX7 (Windows 10 home edition)
BT79Q – G7N6G – PGBYW – 4YWX6 – 6F4BT (Windows 10 single language key)
VK7JG – NPHTM – C97JM – 9MPGT – 3V66T (Windows 10 pro serial key)
NPPR9 – FWDCX – D2C8J – H872K – 2YT43 (Windows 10 enterprise 2016)
PBHCJ – Q2NYD – 2PX34 – T2TD6 – 233PK (Windows 10 product code)
NPPR9 – FWDCX – D2C8J – H872K – 2YT43 (Windows 10 serial key)
Product Key Windows 10 EN
TX9XD – 98N7V – 6WMQ6 – BX7FG – 48Q99
For other  Windows, 10 products key see the list.
6. Activate Windows 10 with W10 Tools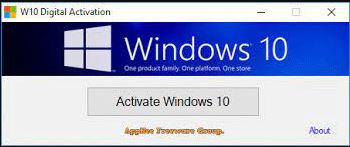 The first step is to download Tools W10 here.
Before that, install the WinRAR application.
Then, turn off all available antiviruses .
Extract using the WinRAR application.
If it has been selected, then press Extract to.
Then enter the file into Tools W10.
Then select Aatc3.9.5 again.
After that, choose the number of bits in Windows.
Then a new page will appear.
Just select the words Run Away.
If so, then select Windows Activation.
Wait for the process to run until it's finished.
When successful, Product Activated Successfully appears.
Check whether it is active.
How to just go to the Control Panel.
Then select the System and Security menu.
After that, select the System menu.
Look on the page written Windows Activation.
Succeed.
Advantages of Using Windows 10
Using the latest generation of Windows 10 has a lot of advantages. Its advanced features make its users feel comfortable and fast in working. Here's a list of some of the advantages.
1. Lots of Sophisticated and Modern Features
The latest generation of Windows 10 has no doubt about the sophistication of every feature. In addition, it is also very helpful for humans to work in this modern era. For example, the anti-loss feature – important data stored on the computer.
Then the advantage that Windows 10 users will feel is always updating. So it will provide more updated information at any time. Thus, starting from the appearance and features, it is constantly being updated so that it makes it more attractive to use.
2. Suitable for All Devices
The next advantage of this latest generation of Windows 10 is that it can be installed on various electronic devices. So, instead of only being used on computers or laptops, it can already be run on cellphones and tablets.
Installing Windows 10 on a cellphone or tablet is indeed very helpful for someone who wants a computer display on a cellphone. Usually it make work easier so it's not heavy when you have to carry a laptop.
3. Very suitable for playing games
Gamers around the world will certainly feel happy with the presence of this latest generation of Windows 10. Because the sophistication of Windows is able to be made to play games to your heart's content. Even heavy games can be easily played.
This kind of advantage is very profitable for PC game content creators. It's the DirectX 12 feature that can be connected to hardware so it can be used to play light or heavy-class games.
4. Practicality on the Start Menu
Windows 10 users will definitely feel comfortable when searching for data or applications. This is because the latest generation has designed a start menu display that is very simple and practical as well as more dynamic.
This advantage was not owned by the previous generation which was considered less efficient and difficult to use. However, with the presence of Windows 10, it can make work faster and more comfortable.
5. There is a Virtual Desktop Feature
The next advantage that Windows 10 has is that there is an advanced feature called Virtual Desktop. The advantage of this feature is that users will be able to freely adjust the screen display according to their wishes.
This kind of capability really helps its users in searching files quickly and precisely. Apart from that, you can also move desktops very easily so that it can be an alternative for doing work that it is more optimal.
Thus was an explanation of how to activate Windows 10 easily and practically. For that, pay attention to every piece of information that has been explained above. If you still don't understand, then ask for the help of a friend or the closest repairman.