Pharmacy businesses are an essential part of the healthcare industry, providing patients with access to the medications they need to maintain their health. In order to remain competitive and expand their operations, pharmacists must embrace technology as the healthcare sector continues to change.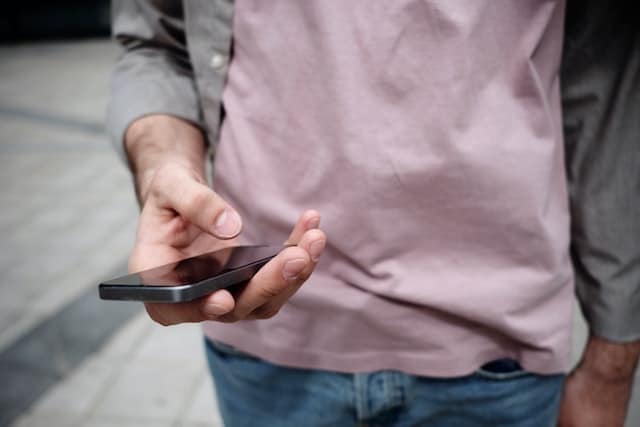 There are several applications and technologies that pharmacists can utilize to increase sales and enhance their operations, ranging from inventory management systems to customer relationship management software.
In this blog, we'll explore the importance of technology in the pharmacy industry and highlight 7 of the best apps for pharmacies to increase sales. We'll also go over how route optimization software can help pharmacies increase their bottom line by creating the most effective routes for pharmacy deliveries.
By adopting these technologies, pharmacies can improve their customer engagement, reduce costs, and stay ahead of the curve in a rapidly evolving industry.
Table of contents
Overview of the Pharmacy Industry
With a strong emphasis on offering people high-quality, secure, and easily accessible healthcare services, the pharmacy business is a fast-expanding sector. Pharmacies are crucial in helping people get prescription drugs, over-the-counter items, and medical advice.
The need for pharmacy services is anticipated to increase further due to population growth and the rising incidence of chronic illnesses.
Importance of Technology in the Pharmacy Industry
In recent years, technology has had a significant influence on the pharmacy sector, helping to expedite procedures, enhance the customer experience, and boost productivity.
For instance, the introduction of electronic prescriptions has improved the management and tracking of prescription orders by pharmacies, lowering the possibility of mistakes and accelerating the procedure.
Pharmacy businesses are now better able to interact with clients and advertise their services due to the usage of marketing applications and customer relationship management (CRM) systems.
7 Apps for Pharmacy Businesses to Boost Sales
CloudLIMS:

CloudLIMS is a cloud-based inventory management system that helps pharmacies keep track of their stock levels and streamline their operations. The software creates reports for inventory research, gives real-time updates on stock levels, and alarms for low stock levels. This decreases waste and increases efficiency for pharmacies by preventing overstocking or stock shortages.

Salesforce:

Pharmacy businesses can enhance their contacts with customers and forge deeper ties by using Salesforce, a complete customer relationship management (CRM) solution. Using the app, you can manage customer data, keep tabs on client interactions, and develop specialized marketing campaigns. By offering more individualized experiences and increasing customer happiness, this aids pharmacies in understanding their clients.

Zoho:

It is a CRM system designed for small and medium-sized businesses, including pharmacies. For managing client interactions, this app offers a number of capabilities, such as lead management, contact management, and sales forecasting. By better understanding and interacting with their clients, pharmacies are able to enhance customer relations and increase revenue.

Hootsuite:

It is a social media management solution that aids in the social media promotion of pharmacies' services and products. The software offers features for managing various social media profiles, scheduling material for publication, and monitoring client interaction. By expanding their online presence and reaching a larger audience, pharmacists may increase revenue and customer engagement.

MailChimp:

Pharmacy businesses can design and manage focused email campaigns with the aid of MailChimp, a marketing automation software. The software offers a selection of templates and tools for designing emails with a polished appearance, managing subscribers, and monitoring campaign effectiveness. This enables pharmacies to communicate with their clients and provide customized, relevant material that will increase customer engagement and boost revenue.

Buffer:

It is a social media management application that aids pharmacies in planning and disseminating content across various social media channels. The software offers features for managing various social media accounts, planning content ahead of time, and monitoring client participation. This makes it easier for pharmacies to keep up a constant online presence, engage more customers, and reach a larger audience.

Square:

Square is a point of sale (POS) system that helps pharmacies manage their sales transactions and streamline the checkout process. The software offers resources for handling payments, monitoring sales, and creating reports. By facilitating a smooth checkout process for clients, pharmacies may increase customer satisfaction and increase revenue.
How Can Route Optimization Software Help Pharmacy Businesses Improve Sales?
Route optimization software can help pharmacies improve sales by streamlining their delivery operations and reducing the cost of delivery.  By taking into consideration variables like traffic, distance, and delivery windows, the software uses algorithms to create best routes for deliveries.
Pharmacies can increase the number of deliveries they make every day, boost delivery dependability, and shorten delivery times by optimizing their delivery routes.
Additionally, by minimizing the distance that delivery vehicles have to travel, as well as by lowering fuel consumption and maintenance expenses, route optimization software can assist pharmacies in lowering delivery costs.
Pharmacies can leverage the savings from more efficient delivery operations to put money into marketing, product development, or bettering customer service, among other things. This can help to boost sales and improve the overall health of the pharmacy business.
Conclusion
Overall, technology is becoming more and more significant in the pharmacy sector, giving pharmacies the resources they need to enhance their operations and increase sales. There are several applications that pharmacists can utilize to grow their company, from customer relationship management platforms like Salesforce to inventory management systems like CloudLIMS. Pharmacies can increase client interaction, save expenses, and simplify operations by using these technologies.
Additionally, route optimization software can assist pharmacies in streamlining their delivery processes, resulting in shorter delivery times, increased delivery dependability, and higher levels of client satisfaction. Pharmacy businesses can utilize the savings to spend on other parts of their operations, including marketing, product development, or bettering customer service, by lowering delivery costs and increasing efficiency.
Pharmacies must keep ahead of the curve and adopt new technology as they become available in a sector that is continuously changing. They can maintain their competitiveness, expand their companies, and provide their clients with the greatest service by doing this. The correct technology can make all the difference, whether you're just getting started or trying to expand an already successful pharmaceutical firm.