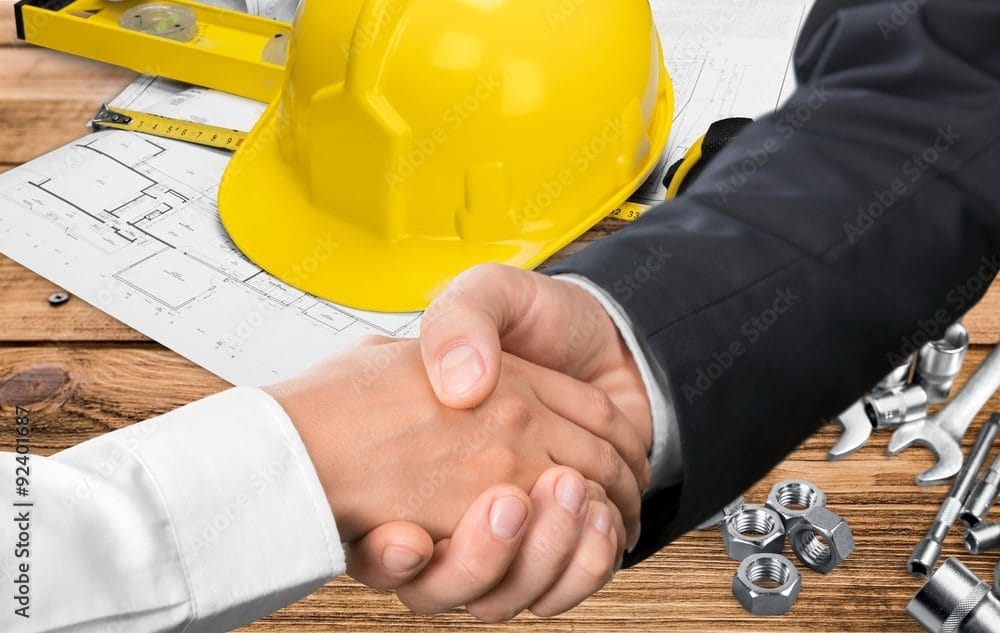 Are you looking for contractors to work on a solar energy installation soon? For this, it's essential to ensure they know what they're doing. Plus, it also helps to know what to avoid!
As more people start switching to solar power, more experts have been offering services.
Many recommend choosing contractors with enough experience and credentials. This way, you can rest easy knowing everything went well. So what should you look out for?
We've put together ten typical errors with hiring solar contractors and a few suggested solutions. Here's where to start!
1. Not Doing a Background Check
One thing you should remember about solar power is that it's a long-term investment. You want to make sure your contractor is installing it correctly. Unlike other electric devices, solar panels require more attention.
If there's an error during installation, it could make the system ineffective or result in expensive repairs later. The key to making sure you pick the right contract is to do a background check. See if the company has solar installation experience or what they specialize in.
Aside from experience, you should confirm their credentials. The laws vary for every state, but each of them issues installers a license permit. If they have it, you should also check if it's up to date.
It's also good to ensure they have certifications to guarantee you're working with a qualified solar PV installation team. There are several kinds of solar installation certifications, so invest a bit more time to confirm the provider of those certificates. A good one to look out for are certifications from the North American Board of Certified Energy Practitioners!
2. Not Considering Warranty and Maintenance
One of the top reasons property owners install solar power in their homes is because it's low maintenance. Still, that doesn't mean you don't have to worry about it even when the weather gets bad.
The durability of your solar panels usually depends on the material or type. While most of them can withstand extreme conditions, it's necessary to check up on them once in a while. But what happens when it gets damaged?
Solar panel repair is usually expensive, so it's best to choose a company that offers a warranty. With that, you know you can rely on your installer to get fixes done without requiring additional costs.
Many recommend picking an installer that offers at least a 10-year warranty. Solar panels usually last up to 25 to 30 years before they become ineffective, so some companies provide a warranty of the same length.
You should also know the basics of solar panel warranties. Usually, they have a linear performance warranty of up to 30 years and a product warranty of up to 25 years. But, note that product warranties don't cover labor or installation costs.
Although you can check on your solar panels, the electrical components might also need some updating. In that case, you would want a residential solar system installer that includes regular maintenance services.
3. Choosing Only Based on Costs
Going solar costs a lot. The system price alone can amount to thousands of dollars, and more when you add the installation and other fees. As a result, lots of property owners try to look for the cheapest deal.
Although it's great to find a company that offers solar installation for a lower price, you shouldn't base your decision only on that. It's essential to be sure you're getting quality service for the cost.
If you have a budget, you can limit your options to companies that offer services within that range. If you can spare a bit more for better service, you might want to reconsider.
When you choose an installer, look into the quality of their work. It includes how they process the installation, the materials and equipment they use, and what others have to say about them. This way, you can see how the cost of service lines up with what they have to offer.
Likewise, if the best deal you find is from a company farther from your area, it doesn't mean you should look for another. Although an installer near you is convenient, you have to consider whether it's worth the price or not.
At the same time, check if they can reach you easily. Otherwise, you might have trouble when you request repairs or maintenance in the coming months.
4. Not Looking Into the Types of Solar Panels
Errors with hiring solar contractors don't only depend on the service they offer but also on the decisions you make. One of them includes the type of solar panels you choose.
There are several types of solar panels. This means companies are likely to offer different kinds, so they may or may not have other options available. Each company also usually uses different materials and equipment.
Some film panels are cheaper but not very efficient. On the other hand, there are pricier options that offer the best efficiency. While you have the power to choose, it helps to check each of their pros and cons.
Before you settle for a solar contractor, see what kind of solar panels they offer. This way, you can set your expectations when it comes to the installation and performance.
5. Overlooking Customer Service
Solar installation companies are still providers, so it's good to find a contractor that has good customer service and communication skills. They should be able to answer your queries quickly and clearly.
A good way to scale their customer service is by looking into how they will address your initial concerns. You can also book a consultation with them to see how they can provide you with service.
If you overlook these, it could result in several delays and misunderstandings later on. Moreover, it reflects how the company is likely to respond once an issue comes up with the solar power system, whether for repairs or maintenance concerns.
6. Not Creating a Written Contract
Regardless of what kind of service you get, you should always have a written contract that details the scope of work, materials, payment, and other necessary terms. Otherwise, you might have trouble filing.
If they do provide a contract, be sure to read through it thoroughly. A good contract should be clear with its instructions. If the content is vague, it could cause problems later. A few more things you may want to look for include an estimated start and completion date, warranties, and guarantees, if any.
Moreover, your solar panel installer should be willing to provide you with a copy of the contract. This way, you can refer to it whenever an issue comes up with the system.
You can discover more about how this works by getting in touch with solar installers near you. If anything is unclear, you can confirm it with your contractor before you confirm.
7. Confirming Installation Before Roof Evaluation
There are guidelines to tell if your home is suitable for a solar panel system. This includes checking the roof condition, roof quality, and how often it gets sunlight exposure. You can check these yourself, but many recommend having a professional evaluate your roof instead.
Experts are likely to have the equipment that helps you determine whether the roof is in excellent condition. This way, you can have the roof repaired or replaced before they install the solar panel system
A reliable solar installation company will offer to check your roof before they decide to proceed with the process. It lets you know that they will make sure your property is a good fit for the system or if it needs adjustments.
Additionally, some solar panel installers give you suggestions and alternatives to maximize how the systems conserve energy and keep it efficient.
It's also great if they could provide advice on how to minimize your impact on the environment. In a way, it gives you a glance at their approach and values as a solar service provider.
8. Not Reviewing Feedback or Testimonies
When you go through your options for solar contractors, one of the biggest factors that affect your decision is their reviews. It tells you what people think of their performance and the quality of their service. You are also likely to see the pros and cons by reading online reviews.
It's also good to get personal testimonies from their previous or existing clients. One way to find them is to check forums or online discussions about them. You can also follow up on any references you find for updated insight.
Feedback and testimonies also give you an idea of the installer's reputation. Before you choose who to work with, you might want to delve deeper to determine how well they do in the field.
You might even find the ratings of some of those companies online. But remember to look at what people have to say, then tie it with their ratings. This way, you can easily see which company works best for you.
9. Forgetting to Compare Services and Quotes
Whether you go through one or several solar power installers, you should remember that comparing solar installation costs, services, and reviews is essential in finding the best deal near you. At the same time, you get to see how they fit your budget and needs.
If you're only eyeing one company, it helps to compare what they offer to other solar companies. This way, you can see if you're getting what you're paying for. On top of that, it gives you an idea of what scale other companies usually have.
But if you have a couple of options, it's best to list their services and set them side by side. It makes it easier for you to detect their pros and cons against each other. You might even be able to narrow down your options by doing so.
Moreover, it's vital to obtain multiple quotes from different service providers. Try to get at least three estimates from a range of solar installation companies. Doing so helps you identify what a fair range is and how they align with service quality.
You can also ask each company for further details about the pricing and clarify the system design, materials, and equipment. It lets you understand why they price it a certain way and gives the impression that they value transparency, which is a plus!
10. Going For Third-Party Electric Suppliers
Many electric consumers suggest choosing a third-party electric supplier if you want to get more cost-friendly deals. But this rule doesn't apply when you start using solar power.
Your system constantly generates solar energy as long as the system is up and running. So, there may be instances where you produce more power than you need. When that happens, you can store the energy somewhere else or send it to utility companies for credit.
But for that, you should have net metering. In most cases, third-party electric suppliers don't offer that. So, instead of receiving credit, you only offset your expenses when you use energy as soon as it's produced.
This means you don't necessarily benefit from the extra energy and pay the supplier for the energy you use at night. Moreover, you don't have control over how to operate the system.
If you prefer to get more benefits in the long run, many suggest buying the solar energy system yourself and finding a reliable installer! It might cost more, but the system will offset those costs in the coming years.
Avoid These Errors With Hiring Solar Contractors
Solar power systems are an investment that requires a lot of thinking before getting into them. It might take a while to adjust to some of the changes, but it comes with several benefits worth considering.
One way to ensure you get the most from your solar power system is to choose a reliable company. To do that, you need to know which errors with hiring solar contractors to avoid. It includes failing to check on their service, background, and even costs.
So, what do you think? If you want to learn more about it, check out the rest of our blog!