Many of us would have hardly believed that Internet access could be accomplished through the use of a smartphone only a decade ago. Of course, technology has come a long way since then. It is now possible to enjoy lightning-fast 5G speeds when away from home or the office.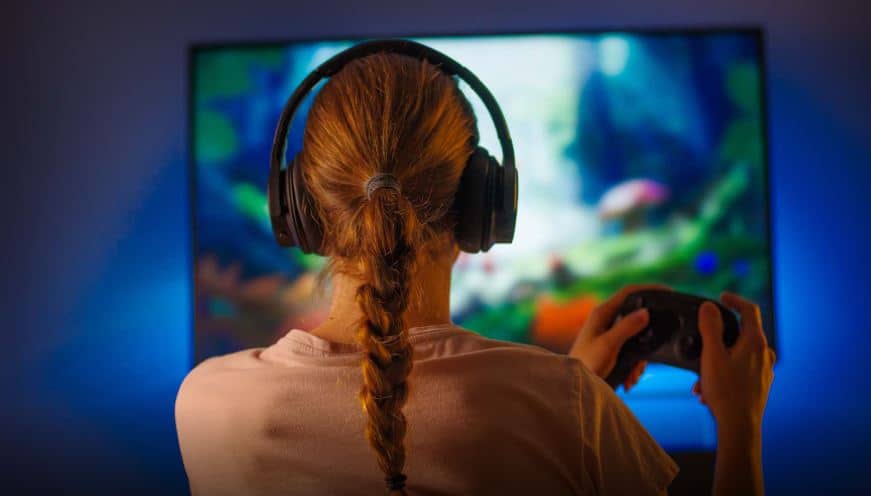 We can communicate with friends located hundreds of miles away and the latest virtual games are accessible with a single click. However, another innovative approach may soon be shaking up the digital marketplace.
We are referring to wearable technology (such as smartwatches) in this sense. How might this trend affect the average user, and will it change the entire gaming industry? Let's take a look at some interesting predictions that may come to light sooner as opposed to later.
What's the Deal with Wearable Tech?
Why is this type of technology so popular? Many would argue that convenience is the main takeaway point here. Devices such as smartwatches are comfortable to wear and easy to use. Unlike smartphones and tablets, they also offer a relatively hands-free form of Internet access. This is obviously important for those who lead busy lives.
Furthermore, the software associated with wearable technology has also advanced at a breakneck pace. Whether referring to iOS or Android systems (the two most popular), processing speeds have increased at what can only be called an exponential rate.
Thus, even complicated gaming platforms will not adversely impact performance. This opens up a host of opportunities for certain industries such as the online casino sector. So, how might providers adapt to such a changing landscape?
Compatibility Issues
The majority of the best online casinos in Asia already offer mobile-friendly designs. In other words, all of the details found within their websites will display seamlessly when accessed by a portable device such as a mobile phone or phablet.
This is equally relevant when referring to wearable technology, as the software required is virtually the same. Thus, making the initial transition should not present much of a problem.
User-Friendly Interfaces
We need to remember that the display screens associated with smartwatches are much smaller when compared to even compact mobile phones. Therefore, gaming providers will need to take into account the user interface.
Certain games (such as slots and poker) could need to be simplified so that all essential elements are presented in a clear and concise manner. Although some feel that this may detract from the gameplay itself, the fact of the matter is that users are nonetheless keen to embrace smaller and more convenient alternatives.
A Growing Marketplace
Online casinos were quick to take advantage of the burgeoning smartphone marketplace when it first came to light during the early half of the 2000s. It, therefore, stands to reason that these very same firms will be keen to capitalize upon yet another possibility to reach a niche target audience.
This is good news for the average player, as enticing offers such as welcome bonuses and rewards packages will provide even further opportunities to walk away from a winner. However, such stiff levels of competition may prove to be challenging for the gaming providers themselves.
A Bold New (Wearable) Future
Although all the points mentioned above are certainly valid, one important question remains. Will wearable technology truly become the next viral market? This is difficult to answer, and it will depend upon a number of factors. Examples include the price of the devices themselves and whether the average user will embrace what they have to offer.
Another issue involves which marketplaces are likely to witness an influx of smart wearable devices in the near future. Industry professionals cite regions such as Asia, Europe, and North America as the prime targets. However, nothing is set in stone.
Regardless of whether we already own a wearable device or not, there is no doubt that these clever gadgets have already had ad pronounced impact on numerous industries. The online gaming sector is certainly no exception. Therefore it will be rather interesting to see what the future has in store for the digital gaming enthusiast.