Modern POS systems are popular options for businesses everywhere; whether it be a large multi-store chain or a single-shop retail store, POS systems are equipped with the features your business needs to improve sales and create better relationships with your customer base. But how do you use these powerful tools? Follow these simple tips, and you'll be able to maximize the effectiveness of your POS system and even begin to grow your market.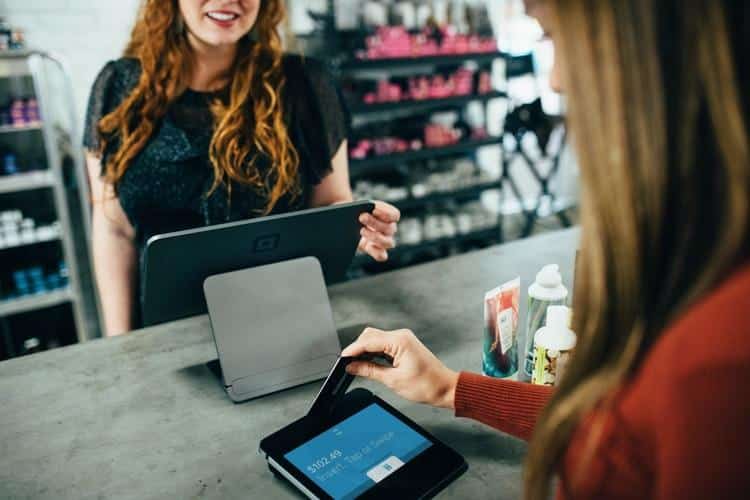 Create Customer Profiles
If you're not creating customer profiles yet, you're already falling behind. Not only does a customer profile help you identify your customer's favourite items and what they're spending money on in your store, but they also allow you to get to know customers on a first-name basis. Your customer profiles will contain names, addresses, email addresses, and more; allowing you to reach out to customers in a more effective way.
Your marketing efforts will never be the same once you've created customer profiles. Once you know what individual customers purchase and which items or services are your best sellers, you can create focused marketing campaigns for greater effectiveness.
Don't underestimate the power of getting to know your customers better. This kind of personalized interaction will help customers feel comfortable with your brand, and can even help increase the loyalty of your customers. Loyal customers are much more likely to refer your brand to their friends and family, furthering your reach and attracting new customers. 
Track Your Inventory 
Inventory management is one of the most vital components of a successful business, and without the right software to assist you in keeping inventory organized (and accurate), you can end up with incorrect counts and frustrated employees and customers.
Using your POS system to track inventory is quite simple. You'll input new values when you get stock shipments or add new products, and from there, the POS software will automatically update stock numbers when sales or returns are made.
You'll also be able to update product descriptions and pricing directly within your terminal, and many modern businesses use pos systems on their websites; so inventory is directly updated both in-store and online. This saves the hassle of trying to track down sales reports and manually counting inventory. 
Analytics 
Just as getting to know your customers better is an important part of growing a business, getting to know your business better is equally as important. With POS systems, you can track daily, monthly, or yearly sales numbers, foot traffic, purchasing trends, and much more. With these analytics, you can draw valuable information that can help you make staffing and marketing choices.
Without knowing which items sell, what time of the day/month you're busiest, and what your customers are spending money on, it can be quite difficult to both staff your store properly and make any sort of financial plan for your business.
Knowing how much money you're making is vital to your success. You'll need to know if you're making enough to meet your financial obligations, and whether or not you're actually making a profit. Setting goals for business growth is almost impossible if you don't know what you're working with. 
Send Promotions 
From your POS terminal, you can create email campaigns and send or accept promotional codes and coupons. This is a great way to connect with customers and offer discounts on your products (which customers love).
Some POS systems even offer an employee loyalty management program, which you can use to create a loyalty program complete with a card and member-exclusive discounts.
Don't forget that your POS terminal is full of information on your customers, including purchasing habits and email addresses. You can use this information to your advantage, creating custom promotional materials on an individual customer basis. 
Try a Mobile Terminal 
Have you ever visited a retail store that used mobile terminals? Mobile POS terminals take the cash register and minimize it to iPad-size. You'll likely get a magstripe reader which will fit directly into the mobile device's headphone jack, allowing you to swipe cards directly from the sales floor. Not only does this make your checkout process more streamlined and effective, but it also makes your employees more versatile.
Imagine if all of your staff that are confined to static registers were on the sales floor interacting with customers and completing sales. This would eliminate the need to have employees standing at the register all day, and give your business many more opportunities to interact with customers on a daily basis. 
Conclusion 
Whether you're a large corporation or a small retail store, using a POS system in your business's day to day activities can greatly improve your overall efficiency and the relationship you share with your customers. Don't fall behind the curve if you're still using an older POS model; get yourself a modern POS system so you can take advantage of all of the great tools these versatile systems have to offer.