Transfer Files Between Android and macOS is an easy process If you know The current method or Software/App. The unprecedented growth of Smartphones continues unabated globally. As the domination of the internet in our everyday lives is growing, so too is the demand and use of Smartphones. Speaking of the market share of smartphones, Android still occupies a primary position with as much as 72 % of the global share, according to some of the latest studies in the field.
Need for Android file transfer on Mac Devices
Owing to the massive popularity of android devices, it is imminent that you would come across android devices and applications from time to time. You would also have to use such data and files. At the same time, it is possible that you also use a Mac. In such cases, you might need to use files and applications on the android device on your Mac.
If so, there is a need for the effective transfer of Android data to Mac devices in the scenario, and the same must also be compatible with it. It is because of this the need for Android File Transfer Applications has emerged.
Android File Transfer App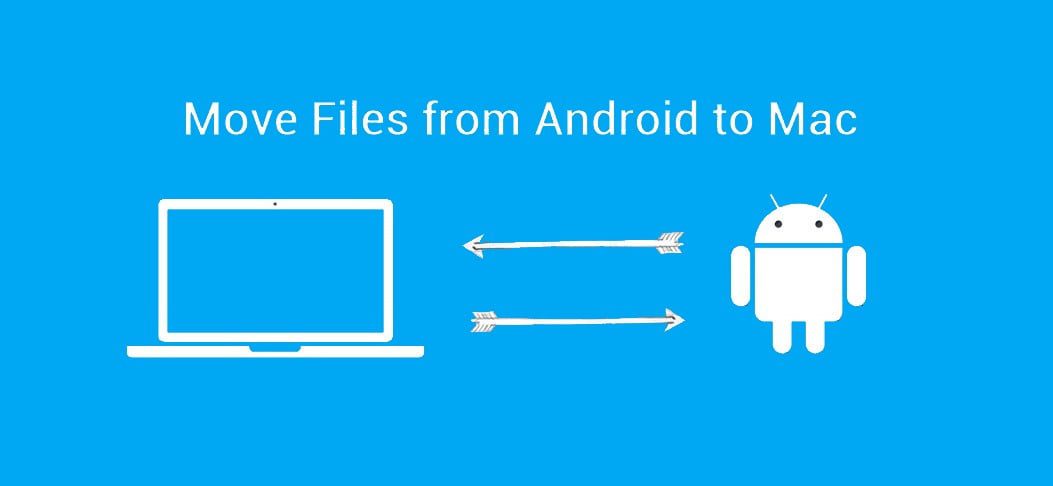 Owing to the popularity of android apps, there are many Android File Transfer Applications now available in the market. Each of them is unique in its way. Because of this, if you are new to the field, choosing a suitable one for yourself can often be a challenge.
However, out of the many, you have to choose Android File Transfer App that offers several benefits and is the most appropriate one for you.
MacDroid: A Professional Android File Transfer App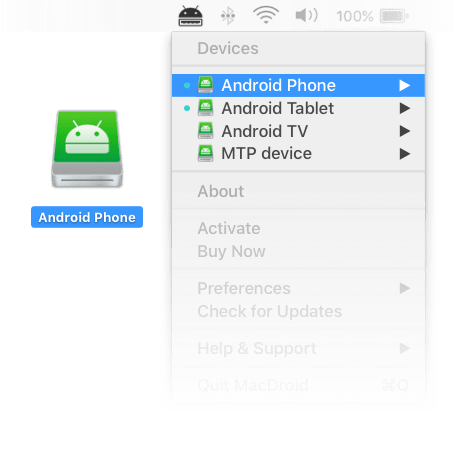 MacDroid is a professional Android file transfer app that can connect Android phone to Mac for easy data uploading. You will be able to upload photos, music videos, or any other files from the Finder on one side, as well as download them onto another with just one click of a button!
Macdroid enables you seamlessly move content between two devices without having to worry about compatibility issues due to its design specifically made for those using macOS over iOS."
Type of files you can transfer with MacDroid?
Apart from other benefits, one of the main benefits of using Macdroid is the fact that you can transfer various file types, which include the following:
Photos
There are many ways to view your photos on a Mac, whether they're stored in the Finder app or not. You can easily drag them with your mouse cursor for easy access-no more reaching into sub-menus!
Videos
When you have a few spare minutes, it is always nice to indulge in some of your favorite TV shows. But who wants to break out the laptop or tablet when they are traveling for work?
Fortunately, there's an app that lets people watch videos from their computer directly on their phone! It is precisely what you can do with the MacDroid.
Music
With the ability to transfer music files between a Mac and an Android device, you can finally bring your favorite tracks with on-the-go.
Transfer of Files
One of the best things about Android is that you can edit your files with a Mac app without saving them on the computer.
Some Additional Features that are very beneficial
MacDroid is the best way to backup and synchronize your data across Macs, Android devices, or both. You can transfer any file in either direction.
So whether you need a way to backup photos from an iPhone onto an external hard drive for safekeeping; back up essential work emails on Gmail with ease using this tool that comes equipped with features like batch downloading multiple messages at once while not interrupting their read receipt feature (you know how those addicts are!), or just copy files between two different smartphones without having them enter separate windows.
Copy Files to Mac from Android with MacDroid
Copying files from your Android device to a computer has never been more accessible with MacDroid. The program lets you copy anything on the go so that if something happens and it gets lost, there will be an extra copy in case of emergency!
Transfer Pictures directly from Android to Mac
With MacDroid, you can quickly transfer all your photos from the Android phone or tablet to a computer without any hassle.
This app will free up precious storage space on your device and give them access in an easy-to-use format that is perfect for editing with appropriate tools available within applications specific to each platform!
Transfer various data types
Suppose you're always on the go and need to transfer some data from your phone, whether music or images; there is an app for that! With just a few clicks in MacDroid – which can also backup files, so they are safe if something goes wrong with one of them-you'll have all this stored safely away on another device.
It is pretty quick and painless because everything happens automatically – so try out our amazing utility today by visiting the Google Play Store or iTunes App Store for iOS devices like iPads & iPhones.
Summing Up
To sum up, we can say these are times when Android-based devices and applications dominate the market space. But so is the popularity of iOS-based devices. In such times you might need to use both, so the integration between the two has become essential. The good news is that now there are applications that enable users to do just that. If you are on the lookout for such applications, MacDroid is one of the best. So go for it!!