If you're a business owner, you can (and should) look up to software and custom mobile app development as the most effective digital solutions. These go a long way in helping you reach out to prospective customers and maximize efficiency. With the mobile app market slated to reach $614.40 billion in a few years' time, the need of the hour is to keep up with the ever-evolving market standards.
Be it entrepreneurs, business owners, investors, coders, or business enthusiasts, everyone is putting their best foot forward to expand their digital footprint with the help of custom mobile app development. And for this, you surely need to be aware of the latest application development trends.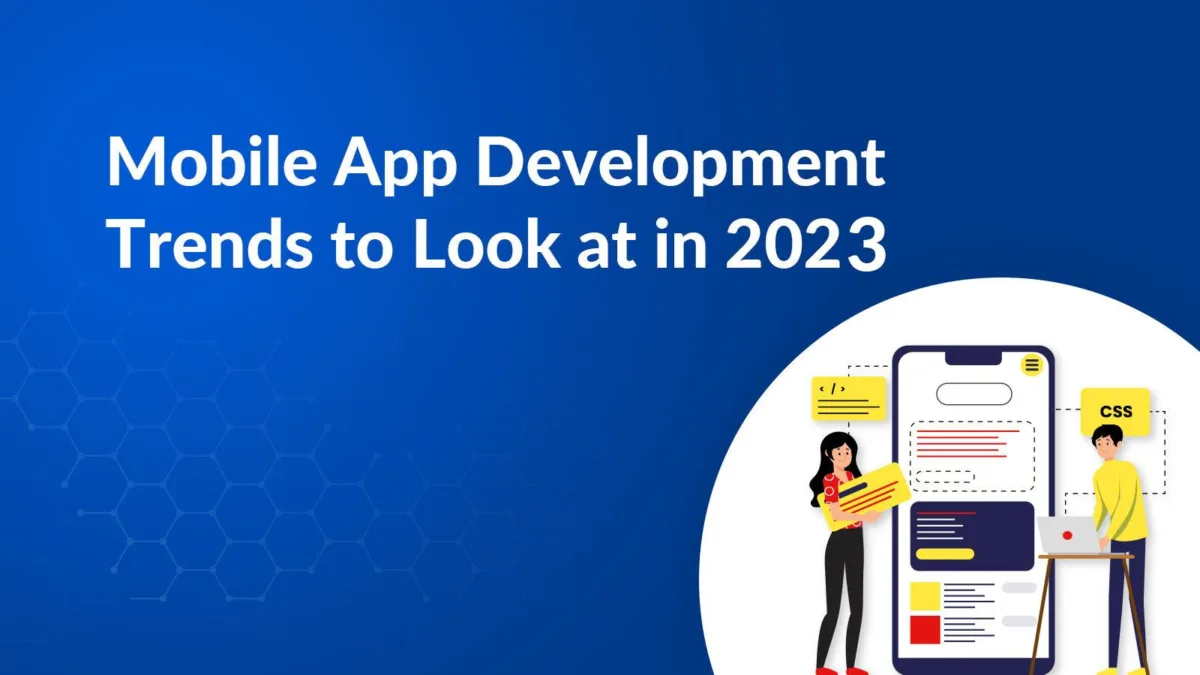 The following are some of the major UX based current trends in mobile app development, with which you can stay ahead in the game and deliver nothing but the best to your customers:
Double down on motion design: if your app design is complex or drab, chances of engagement are slim. And needless to say, you cannot afford that. Motion Design can come to your rescue by facilitating engagement, interactivity, animated scrolling, and macro interaction. By implementing Motion Design features on your app, you can direct your users to an incredible experience, and in the process, not only save their time but also boost your conversion rate.
AI: Artificial Intelligence has emerged to be an indispensable part of UI design trends. You can hasten the design process with the help of AI and ML. Did you know that AI can design numerous versions of a single landing page in minutes? The concept of "computational design" that is closely associated with ML can design app interfaces simply with the help of automated programs instead of designers working on them.
Inclusive UX app designs: the goal of new-age custom app development should be to make users see themselves in the design. They should feel that the app is built for them. Accessibility and inclusivity are the core ideas around which such applications are centered.
Touchless UI: This is yet another latest trend in mobile or web app development, offered to users. Even signing in or identifying users through biometrics in the app falls under this. Likewise, many mobile applications these days have started incorporating gesture control which allows users to control the apps simply by moving the head or screen. Industry insiders assert that very soon we will have apps that will be capable of tracking eye movements to aid scrolling.
Camera: thanks to the growing concerto of remote working, video conferencing apps have witnessed a surge like never before. Users are drawn towards apps that allow them to broadcast videos, connect with friends, and establish a social network. No wonder TikTok has become one of the most popular streaming apps with an incredible market revenue.
Low code/no code: one of the most critical mobile app trends in the market, low code tools also offer exclusive shortcuts. These are extremely helpful for developers to create an interactive application within a short period of time.
Audio-focused social media platform: while video and camera-based social media apps are undoubtedly the next 'big' thing, the social space has also been giving a lot of attention to the traditional audio-based format. Amongst the several audio-based conversational social media apps, Clubhouse has grown hugely in popularity, having acquired more than 10 million active users. Users can enjoy a spontaneous experience on Clubhouse, switching to jumping into any chat room and joining the conversation.
Customized apps for foldable devices: introduced in 2019, the Samsung Galaxy Fold was the first foldable smartphone in the US. Soon thereafter, Motorola launched its foldable phone. Going by consumer demands, both business owners and app developers are sitting up and taking notice of this trend, in an attempt to leverage this unique opportunity. Businesses are looking to optimize apps specifically for foldable as well wearable devices.
Predictive Analytics: This feature uses data to forecast events, with the help of technology such as machine learning, data mining, AI, modeling, and so on. As far as predictive analytics in mobile apps is concerned, Netflix is arguably the most prominent example, as it suggests shows based on what the user has previously watched. Very soon, predictive analytics is expected to be adopted on a more mainstream level to customize personal experience; the objective is to offer unique experiences to each and every user within the app.
Extended Reality: Having won remarkable popularity in mobile apps in the form of AR filters and gaming interfaces, XR has also proven to be beneficial to major enterprises in terms of virtual training and onboarding processes. Given that Augmented and Virtual Reality have already managed to win widespread acceptance, new product owners will find it easy to enhance their services using XR, thus maximizing attention and conversion.
On-demand apps: on-demand app development company promises to be a lucrative market, having attracted millions of users and raked in billions of investments. It would hardly be an overstatement to say that the future of application development rests largely on on-demand apps. Consequently, app developers and business owners can meet the changing needs of the audience by offering a wide array of features and functionalities, with the help of on-demand app development. In all likelihood, on-demand apps will also simplify the mobile app development process, thanks to the platforms they use.
If you're looking to boost the visibility and accessibility of your business, identifying the right app development trend can take you closer to that goal. Besides ensuring revenue benefits, the above-mentioned trends can also promote brand awareness, help you reach out to potential customers. To put it in a nutshell, it will help you establish your authority in the niche. Before taking the plunge ensure that your mobile app development company is giving you the best app development cost.