Data losses occur on devices due to many reasons. Old versions may also cause instability and eventually data loss on devices. That is why updating your phone or computer to the latest version is recommended. The good news: you can still recover lost data with data recovery software or other methods we are about to discuss.
The iOS 15 for iPhone and iPad was released recently. The upgrade allows non-developers to download and test with the new features freely. However, the iOS 15 update doesn't seem as consummate as previously expected by users. This is because it causes a loss of data during or even after the update.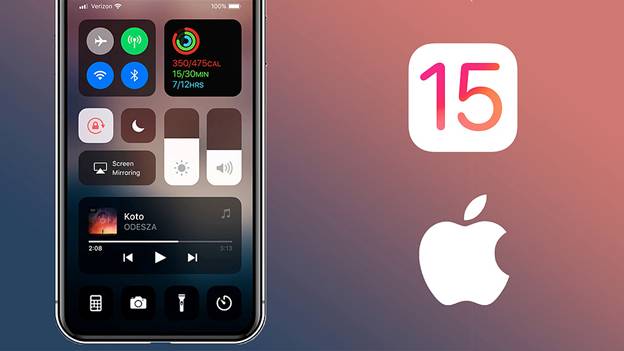 You may be wondering what to do if you find yourself in such a scenario after updating iPhone or iPad to the new version. Luckily, that is the main reason why we prepared this article. If you intend to study all ways to recover deleted photos on iPhone, follow the link. Otherwise, read on to learn some of the ways to recover your lost data.
Method 1: Retrieve Deleted Photos On iPhone With Software (Without Backup)
With professional data recovery software, you can recover deleted files even without a backup. This is because deleted files remain on your device for as long as they can until other files overwrite them. How quickly they become overwritten depends on many factors, but time is the most important.
An alternative way we would like to introduce to you here is Disk Drill by CleverFiles. The software has powerful algorithms with an easy-to-use interface that can recover deleted photos, videos, and other information off iPhones even after the iOS 15 and is one of the best iPhone data recovery software. To access the 11 best iPhone data recovery tools, follow this link.
Disk Drill works by scanning through iPhone and Android devices to recover lost or deleted files as well. The steps below can be beneficial in installing Disk Drill and its subsequent utilization in data recovery.
Read on and get back to your lost files for quick recovery, even without requiring a backup. First, let's share some of the pros and cons of using Disk Drill.
Pros of Disk Drill
It comes with multiple recovery methods
It is an easy-to-use user interface
It is widely compatible
Many positive user reviews accompany it
It has an unlimited free preview
Cons of Disk Drill
No customer support phone number
The process
Step 1: Download Disk Drill from the official website and install it on your iPhone. Open it.
Step 2: Plug the iPhone into the computer. If the iPhone asks if we trust this computer, select "Yes" and enter the unlocking code.
Step 3: After the scan ends, preview the files and select the ones you intend to recover. Click "Recover" to start the recovery process.
Method 2: Retrieve Deleted Files With iTunes Backup
This is the second method you can use to restore data on iPhone and iPad. If you previously backed up your data on iTunes, it will be much easier to get them. This is because you can restore deleted files from an iTunes backup. Follow the steps below to restore lost data from iTunes backup.
Step 1: Ensure you are using the latest iTunes (iTunes 12.7) on your PC. Now open iTunes.
Step 2: Use an original Apple cable to connect your iPhone to your computer.
Step 3: Select your phone when it appears.
Step 4: From the summary section, select Restore Backup." Make sure that the feature "Find My iPhone is turned off.
Step 5: Select a backup, tap "Restore," and allow the restore to complete.
Method 3: Restore Deleted Data on iPhone/iPad After Upgrade From iCloud Backup
Similar to method 2, this method will only help you recover deleted files if they were backed up on iCloud before deletion and before the upgrade happened. If you lost the data after baking them on iCloud, follow the steps below to restore the data. Remember, this method can also help you restore deleted photos on Apple device.
Step 1: Go to "Settings" and open iCloud, followed by "Storage" and "Manage Storage." Check to be sure that you previously backed up your data on iCloud.
Step 2: Go back to "Settings," then to "General" and "Reset." Now tap "Erase all content and settings &rdquo.
Step 3: Open the "Apps & Data" screen and click "Restore from iCloud Backup." You should now get a window with prompts to sign in to your iCloud with your Apple ID. Sign in to move to the next step.
Step 4: Select the most appropriate Backup from the list of available backups in iCloud and start recovering lost data.