Instagram is a social media network that is currently very popular with Android smartphone users around the world. Smart users keep looking for the best Instagram bot to get instant growth. . Maybe you who are reading this article have experienced an incident when uploading videos that have audio, suddenly got a warning from Instagram, that is, your video was deleted because this might have copyrighted content that belongs to someone else. So here We will discuss How to Post Copyright Affected Videos on Instagram.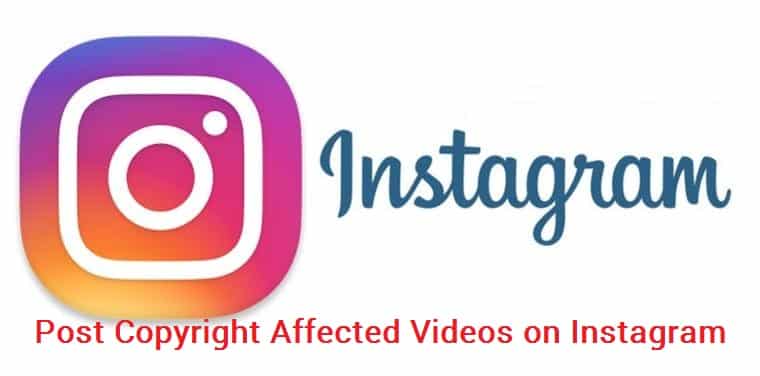 Yes, starting from last year (2016) Instagram has made a new regulation regarding copyright infringement. So songs that are in any video if the song is copyrighted will be warned by Instagram that we cannot upload it.
Why did it happen? Yes, because maybe the artist who owns the song already has a copyright patent label, so we should not arbitrarily use the song that can damage the image of the artist who created the work.
Read More:
I created this article without any desire to damage the copyright image of an artist, but I only help you to be able to explore the song to something positive.
REMEMBER! Do not use copyrighted songs on Instagram carelessly, which can damage the image of the artist who made it. Appreciate someone's work, and use it in a positive.
How to Post Copyright Affected Videos on Instagram
Below I will explain how to deal with copyright on Instagram.
1.

Open the notification
Prepare a video that is ready to be uploaded with the famous band music background.
Upload videos and wait for the upload process to finish.
Enter the love icon menu, later there will be a message "Your video was removed because it may have copyrighted content that belongs to someone else.
Now how to solve this problem. Just Tap the words "See what's wrong".As in the picture that I have marked below.
2.

Press appeal

After opening a notification from Instagram about the copyright, you will be notified to delete the copyrighted video. If you want to continue uploading the video, then you have to press the Appeal selection that has been marked in the picture above.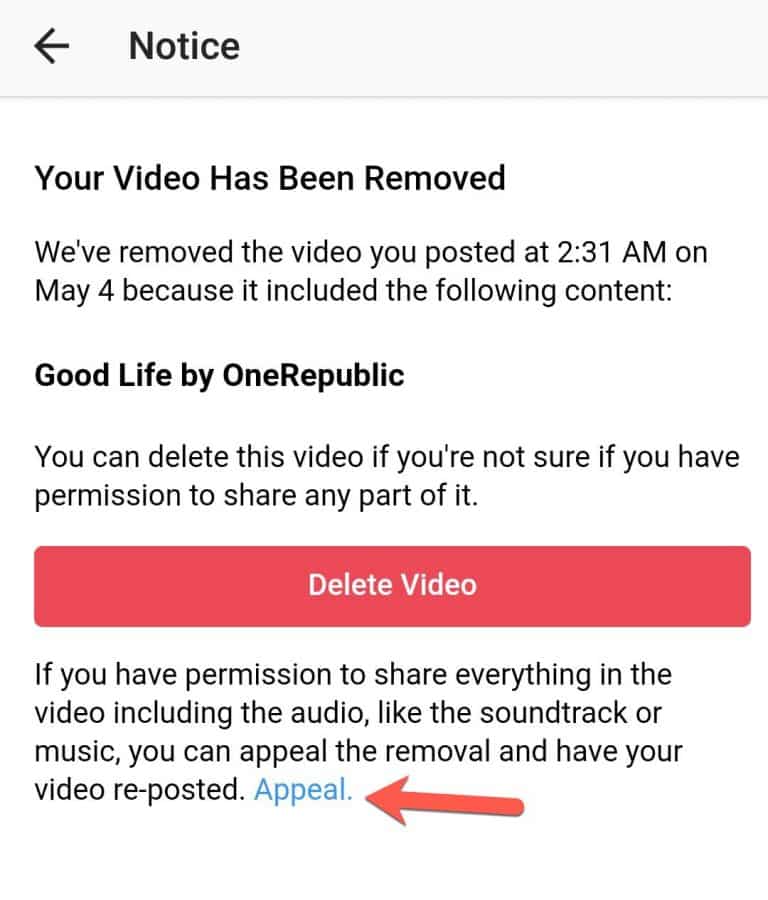 3.

Enter your username

After you press the appeal option, then you have to fill in an electronic signature with your Instagram username. And also don't forget to press check I agree. Then press Appeal.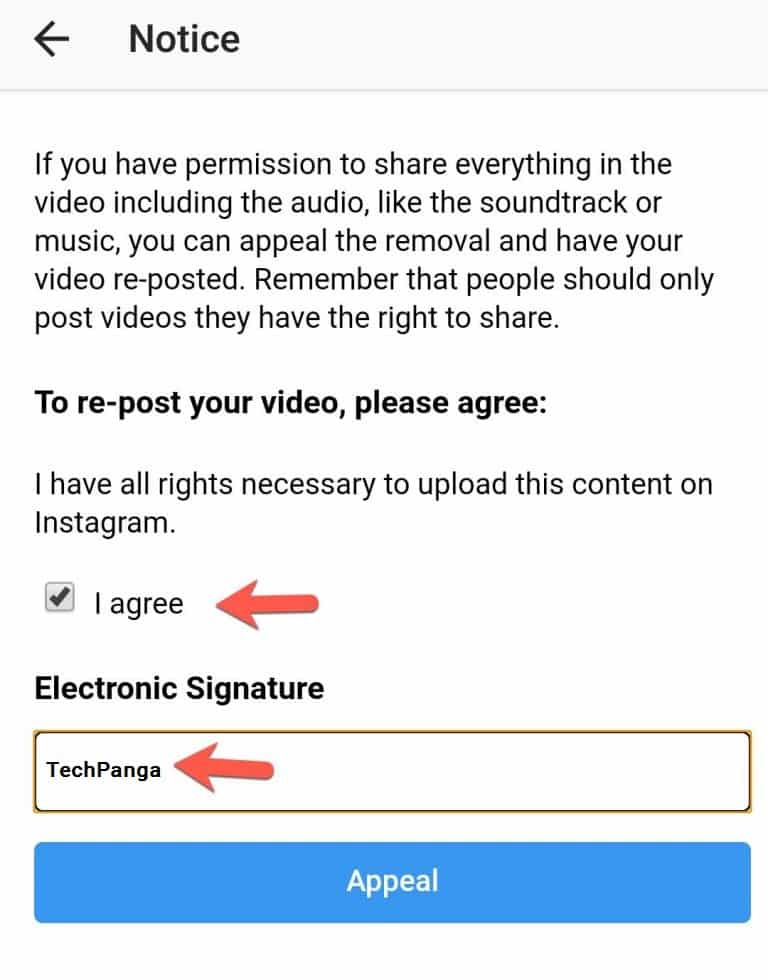 4.

Wait a few minutes

After you make the appeal, you have to wait for about a minute or a few minutes because your video is being reposted by Instagram.

After waiting a few minutes, please check your profile because your video was successfully uploaded and ready to be seen by the outside world.

See also in your notifications, later there will be a notification " Your video has been resent " at the top of your notification. Now you can see your uploaded videos in your feed.

The above is how to deal with copyright on Instagram. It's easy, right? But besides that, there are also alternative ways to use copyrighted songs on Instagram easily. And this method is done before you combine songs with a video.
How To Use Copyrighted Songs on Instagram
1. Enter the music application on the phone
The second alternative is also very easy to do.
The first way you have to enter the music application in your smartphone. After that, select the song you want to add with a video. Press track info or options, whatever the important goal is to edit song info.
2. Change name
Now you need to change all the information about the song. You must focus on the artist name and album name column, and all you have to do is change the artist's name and album name.
3. The final step
After you edit the song info, you can edit or merge the song with a video that you made. After that, please upload the video that you filled in with the song to Instagram, and now you can upload the video and be free from Instagram copyright threats.
Tips: Better to use Copyrighted Free Music on your videos. There are a lot of websites on the internet that offer Copyright free Music. So You can use them to get ride of copyright content problem on instagram
Some websites that provide copyright free music:
The above is an article about how to use copyright affected videos on Instagram. Hopefully, this article can help and add to your insight on how to deal with copyrighted content on Instagram that cannot be uploaded. If anyone has a problem, please comment on the below.