Plagiarism is a type of intellectual infringement and fraud in which someone's work use without their permission. It does not give credit to the original author of the work (either mistakenly or intentionally). Plagiarism frequently includes the unintentional duplication of previously published material and passing it off as an actual job.
A Plagiarism Checker is an authoring resource that can detect plagiarized or duplicate text in a document or a part of it. These programs look for duplicates of material or records on the internet. Many of these resources let you search the URL of a website or add material from documents.
With too many copyright infringement checkers on the market at the moment, knowing what you're searching for in a plagiarism detector is more important than ever. Web portals have free access to information about the various techniques that can use.
However, before looking for the best anti-plagiarism software and pasting the relevant content, keep the following tips in mind. You should think about a few things and see if the tool has anything you need and is suitable for the job.
Factors to Consider For Before Picking a Plagiarism Checker
Websites that claim to have successful plagiarism scanning capabilities could not live up to their claims. Some are risky or untrustworthy. If a service isn't secure or provides false reports, you won't be good at using it even once.
Here are the most significant things to think about when picking a trustworthy plagiarism checker.
1.  Privacy Policy
Privacy may not be the first thing that comes up when looking for a plagiarism or self-plagiarism checker. However, make sure the app complies with privacy rules such as the GDPR and FERPA.
The most effective plagiarism checker has a powerful capability for detecting copied documents and incorrect and incomplete citations. It also preserves your anonymity by storing your data in a server or secret database hidden from prying eyes.
2.  Check Citations
The most reliable plagiarism checker can detect plagiarism and generate preformatted citations in a variety of citation types. It must have all of the materials you'll need to compile a bibliography for your paper. Furthermore, the correct plagiarism checker can tell whether the report patch together.
3.  Customer Satisfaction
Working with a software developer who has a transparent and fast feedback platform is critical. If you have any issues with your venue, you should email them. When searching for the most dependable plagiarism checker, think about how you can handle the vendor. Email and landline service and social media accounts should be available 24 hours a day, seven days a week.
In addition, the most hands-on manufacturers can place you in close contact with the heads of their manufacturing and distribution departments. As a result, they will be able to provide you with more focused and meaningful assistance.
4.  Accessibility
When it relates to anti-plagiarism software, accessibility is something to keep in mind. Any of the checkers could need additional downloads or add-ons, which could slow down the job process, while others could need a subscription. To avoid misunderstanding, you'll need to make sure your account is operational at all times.
All these Features are present in the below mention top 3 Plagiarism detection tools. Let's have a look at them.
Read More: How to use Grammarly To Improve Your English Grammar
Top 3 Ai-Based Plagiarism Checkers
1.  Prepostseo plagiarism checker
This plagiarism checker is available for free and has over 100,000 downloads. It is a fast plagiarism detector software that searches billions of databases for any similarities between your inserted text and previously published material.
It also shows the volume of material that has been paraphrased or spun, in addition to plagiarism.
It is a free app with restrictions, but subscription subscriptions can purchase inside the app to access the app for unlimited use.
The most impressive feature of this Prepostseo is that it scans and shows the results in real-time, allowing you to monitor the similarities of your content.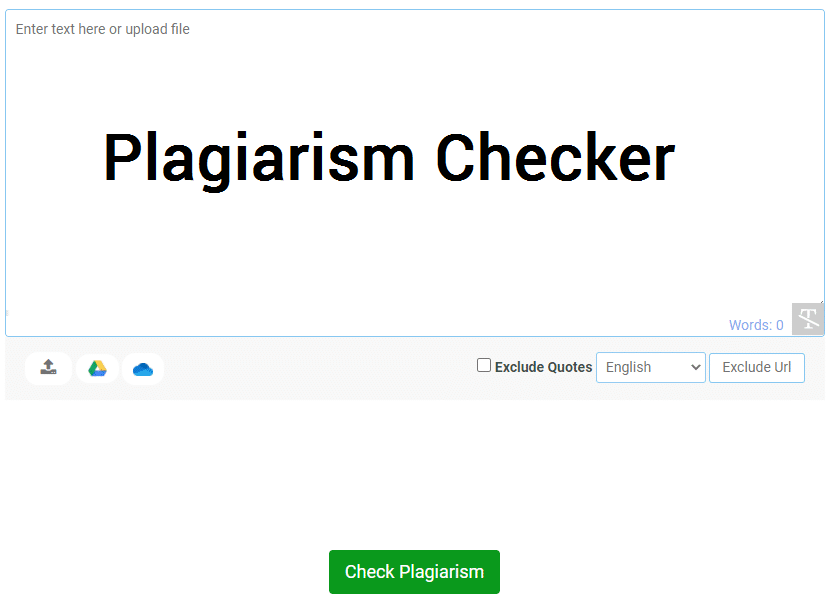 Features of Prepostseo plagiarism
This program scans the text sentence by sentence, increasing the precision and detecting duplicate content more effectively. It searches each sentence and compares it to previously published material on the internet.
Editing the text, taking a snapshot of the paper with the camera, and uploading the file in PDF or Word format are all choices for checking plagiarism.
When you search the content from this app, it immediately generates a report. When you check the box, the result shows and is also save for later viewing. You can copy or share the report using an app such as WhatsApp, Email, or other similar services.
2.  Check plagiarism
Thousands of pupils, professors, and content authors use and enjoy this online plagiarism checker. For schools, universities, and other educational institutions, we provide lightning-fast plagiarism prevention solutions.
Features
It's a copyright infringement checker that doesn't have a word cap.
This plagiarism checker searches billions of web pages and records the text. This free plagiarism checker ensures that all files and records are protected and protected.
The reports immediately delete. Your text cannot save. This plagiarism checker design in such a manner that consumers can interpret the result of the content.
The text's results will show in real-time. You can also create reports for the material you've reviewed.
Conclusion
The final decision is usually taken depending on the criteria and goals of the online programs. If the content limits by legal requirements or requires several levels of inspection, the above alternative, which includes in-depth reporting, would be the best option.