Everybody wants to write context without any grammar error, but you know how hard it is to avoid grammar errors. Grammatical mistakes in your blog posts are one of the bad impacts to make a reader stop reading your content.
Isn't it?
And that's why you Founded Grammarly to make your Article Error – free in no time.
But the question is How to use Grammarly? And make your context without Grammar mistake.
Well, Don't worry about that Because in this post I explained every feature and ways to use Grammarly So that you can write better.
How Does Grammarly Work?
It is just Analyses your texts and understands your writing style, and automatically finds the mistakes of your grammar, punctuation, word choice, spelling and style mistakes in your writing, and shows you solutions for your mistakes.
Now:
How to use Grammarly Tool
First of all, you need a Grammarly account & if you don't have one just go to Grammarly and signup for a new Free/Paid account. Click On try Now and you will get 7 days premium features without any cost.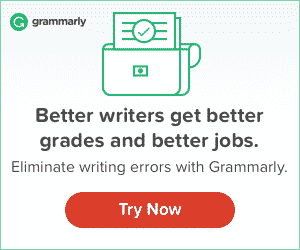 After this, now you can use this grammar correction tool in 4 ways.
1. On Grammarly.com
Visit Grammarly website and login into your account.
After that click on "My Grammarly" option and Select "New Document."

Now write What you want, and Grammarly will handle all your errors.
2. Browser Extensions
You can use Grammarly in Chrome, Safari, Firefox, via Extension. Just Simply Go to your Grammarly Dashboard from your Browser Click on Apps and install the extension.

After this when you will write anything on the web, Grammarly will Mark every mistake with a red line. Hover your mouse over a red lined word to see correction suggestions & correct it.

And it can also tell definition of any words when you double-click on it.
And if you turn on Synonyms option in the plugin it can also show you synonyms of words when you double-click on them.

3. Win/Mac Application
Grammarly has its Software version which you can download from Your account "App section" and just install the application into your PC/Mac to edit the post, article, etc. Directly from your Computer using Grammarly-Software.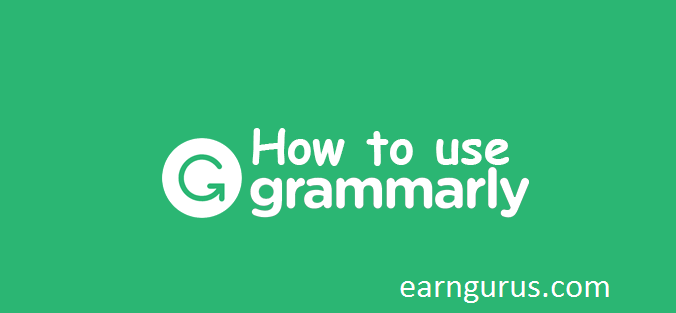 4. Microsoft Office Integration
If you use Microsoft Word or Outlook for your work, then it's best to use Grammarly with it to make your articles, emails excellent.
And to integrate Grammarly with M.Office Word, Outlook just head over to Grammarly app section and download Grammarly add-on for Microsoft Office.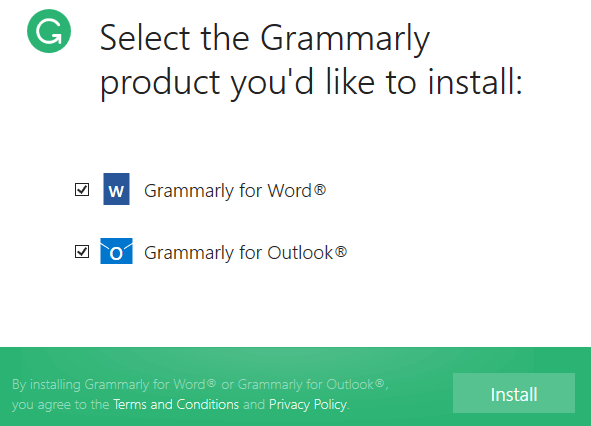 And after that install it, and that's it now you are ready to Write rocking content in M.Office with Grammarly.
These are the Four ways for using Grammarly But Do you know Grammarly has some fabulous additional features in Premium pack.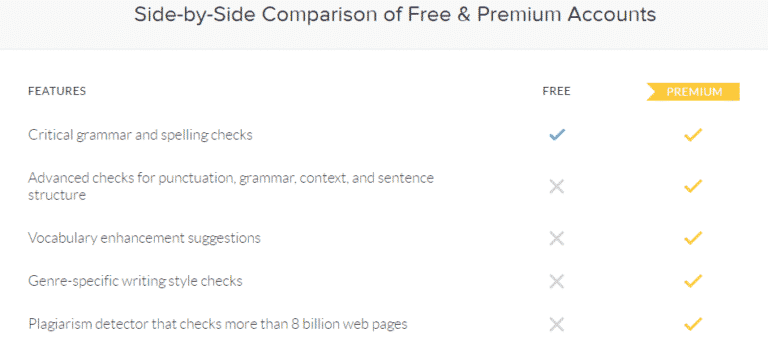 If you want to use Grammarly for some school work or projects, then free version is best.
But if you are going to use Grammarly for business, Presentation, Article writing or you are serious about your text contents then I prefer you must choose Grammarly paid plan to make your work best in class.
And why you need these Additional features and what they are?
Get started with Grammarly for free.
Additional features:
1. Advanced checks
Grammarly premium does 100+ Advance checks for context, sentence structure, punctuation, and grammar to make your texts far better than Correct.
2. Vocabulary enhancement
Grammarly has an excellent vocabulary database & It can give suggestions to grow your vocabulary usage. So you do not end with repeating same words while making documents.

3. Genre-specific writing style
Another neat feature is, Grammarly gives Genre-specific writing style checks for your Docs.
For Ex, when you prepare School essay, blog posts, assignments and reflective journals.

That time you can choose Genre-specific Docs type for your data structure.
4. Plagiarism detector
Plagiarism detector is one of the premium features that come with Grammarly. And it checks more than 8 billion web pages when you make documents with it.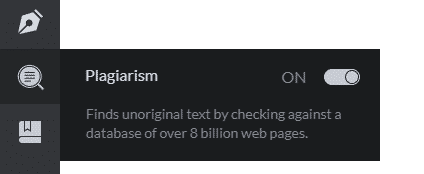 That is nearly good enough to make your data unique and official.
So if you are serious about your textual stuff and need these Features than you should definitely Buy Grammarly.
My Review on Grammarly
Well, I don't wanna say any extra stuff over Grammarly because I am using it from past 3 years and the premium version from last 2 years and I must say there is no tool which is better than this tool.
You should give it a try yourself to know what Grammarly is capable of and how you can use Grammarly to make your content better.