Indeed, the COVID-19 pandemic has changed the way we work. Today, as more and more employees are working from home, business owners must seek a way to ensure safe communication and protect their business data. One top-notch solution to ensure safe communication with employees is a secured VPN (Virtual Private Network). It allows employees to securely send and receive the data across a shared public network.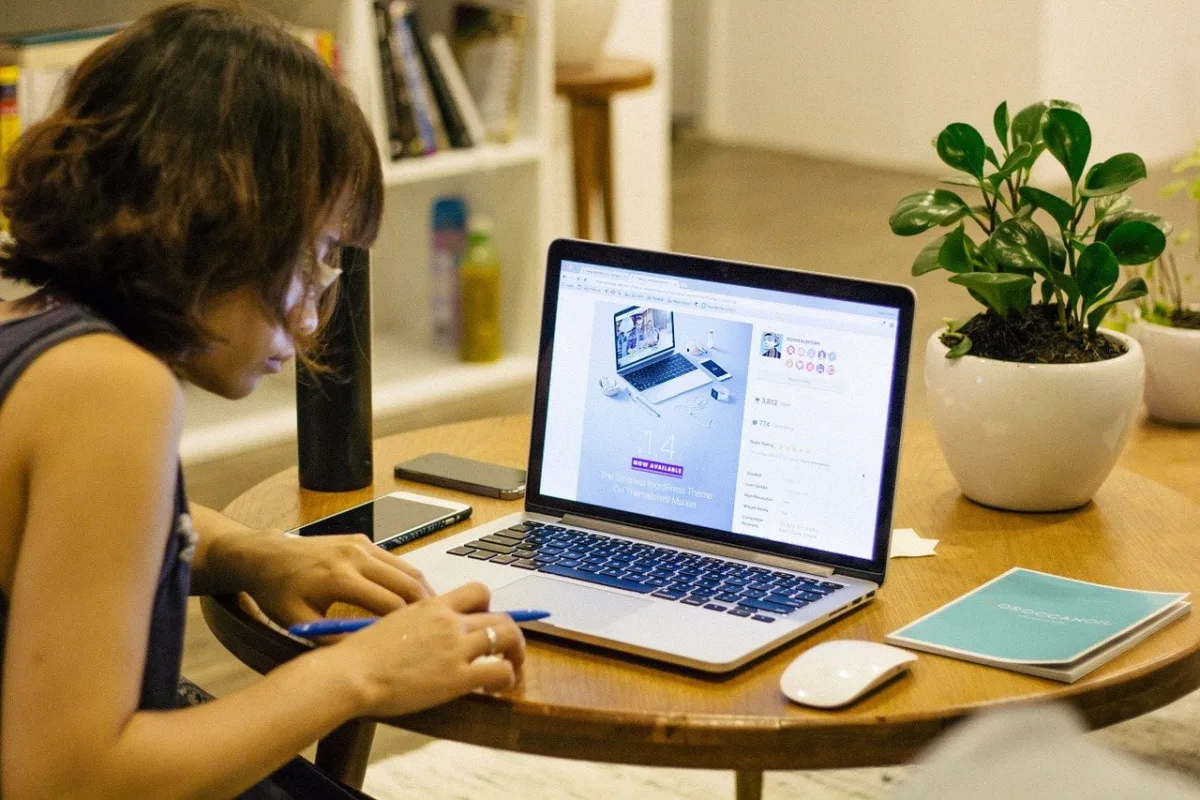 Before the pandemic, companies faced offline data loss or team confidentiality. But, in today's digital world, cyberattacks and cybercrimes have replaced these terms. Trend Micro, a cybersecurity service provider, said it had blocked over 40.9 billion email threats in 2021. These cyberattacks can affect a business's reputation and lead to loss of sales and customers.
For that reason, more and more business owners have embraced a VPN to protect their data from online threats. However, investing in a VPN is not sufficient. You need to implement the best practice to maintain VPN security.
What Is A Business VPN?
Most business owners think their business data is safe from online threats and cyberattacks. It is wise to know that no business data is safe without a VPN. Suppose you are accessing the internet via a public Wi-Fi network. In that case, your online data and web activity is at risk as a public Wi-Fi network is open to everyone, and hackers can easily steal your sensitive business data.
However, a business VPN acts as a weapon against all online threats. It enables business owners to work securely with a network connection without worrying about their online data.
With that said, here are some of the benefits of using a business VPN:
Improves business productivity
It is flexible and affordable
It has built-in security features that protect business data from hackers.
Today, more and more businesses are investing in a VPN. After all, they don't want to compromise at any cost with the security of their remote employees or their sensitive information. A business VPN connection allows business owners to connect with the company's internal network. Also, digital marketers can benefit from using a VPN.
3 Ways To Maintain VPN Security
Nothing on the internet is safe, not even a VPN. Yes, you heard that right. VPN protects our data by providing end-to-end encryption between the network and the user. It means that it works like a password and can also be hacked by hackers.
However, here are some of the best ways to protect your VPN security:
1. Upgrade Your VPN Security
Did you know hackers and third-party companies mostly target small businesses to steal their data? This is a valid reason for small business owners to upgrade their VPN security.
Therefore, investing in a good VPN is worth it. A reliable VPN protects your data from online threats by offering different levels of security. It masks the IP address so that employees ca securely send and receive the business data without worrying about data leaks.
2. Use A Kill-Switch Feature
While VPN is popularly known to protect your data, it can sometimes break in the middle. This can result in data leaks and expose a business's sensitive information.
For that reason, it is wise to use a kill-switch feature that can lock the network and prevent the shutting down of apps in any situation. Also, it can protect your website from third-party companies even when the connection is lost.
Therefore, when you reconnect your business VPN, the kill switch feature handles all your data and sensitive information.
3. Use A Mobile Client
Indeed, public Wi-Fi networks are extremely convenient, but they can be dangerous for your online security. Today, more employees are working remotely from coffee shops, restaurants, etc. They are prone to data leaks.
For that reason, invest in a VPN that provides mobile clients to keep the employees safe while working remotely or in any other location. Mobile clients can encrypt every piece of data sent and received from a mobile device. Therefore, ensure that your employees are well-aware to activate the mobile VPN client on all devices.
Implement VPN Best Practices
Lastly, follow the below VPN practices to ensure business' long-term security:
Limit your VPN access. Don't allow your employees to connect to a VPN at any time.
Enable email access without VPN access. This means you can set up exchange proxy servers to allow exchange email access without a VPN outside office networks.
Stop DNS leaks as your internet service provider (ISP) can access your browser history and online data.
Conclusion
A VPN protects your data from hackers and third-party companies. Therefore, it is necessary to implement the best practices to maintain VPN security to ensure long-term business security.
Also, while choosing a VPN for your business, make sure it caters to your business needs and ensures top-notch security for your employees and business data.