For those who keep up to date with the latest developments in the technology world, the new year is always an exciting time as there is usually an explosion of releases. The availability of high-class technology these days means that there are now major releases throughout the year, but the biggest tech developers usually wait until the end of the year to launch and upgrade their products.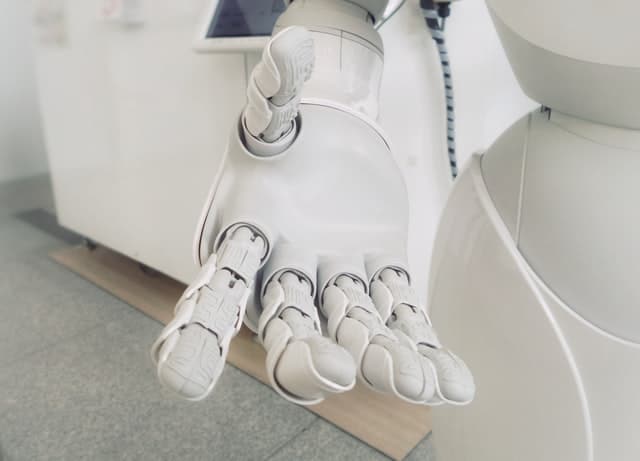 The events of 2020 meant that 2021 was a slow year in terms of new releases as the industry was crippled with uncertainty, and although some of this uncertainty still lingers, 2022 is expected to be a much bigger year in terms of tech releases and improved capabilities of currently available technology.
So, here are some of the products that we can expect to dominate in 2022.
Artificial Intelligence
As a concept, artificial intelligence has been around for a very long time, having been studied and experimented with since at least the 1950s. For some reason, humans have always been fascinated by the possibility that our gifts of being able to process real-time information, find solutions, learn, perceive and reason could be recreated in machines.
Currently available artificial intelligence includes devices like Amazon's Alexa, which has taken the world by storm since its release, with people using it for simple things like answering questions about the weather or controlling house lights.
With Facebook founder Mark Zuckerberg's announcement of the company's rebrand and upcoming metaverse platform, we can expect AI to be at the forefront. It is expected that, as well as people, the metaverse will be home to AI beings who will assist users in their intended tasks.
The automobile industry is another which is expected to take big strides in its incorporation of AI. As reported earlier this year by Forbes, Tesla has already announced that they expect to have created fully self-driving cars by the end of the year, so the race is on to see if any of their competitors can beat them to it.
Augmented and Virtual Reality
Although neither virtual reality nor augmented reality is a new phenomenon, they are expected to take another big step forward next year with the global AR and VR market expected to surpass the $200 billion mark in 2022.
This technology is currently used in a variety of fields, from serious projects like training future military pilots using flight simulators, to fun activities like transporting users to "Virtual Vegas" where you can enjoy online titles like blackjack, from the comfort of your sofa.
AR and VR are also being implemented in the retail space, with the events of the last two years increasing the need for enhanced online shopping experiences. Huge companies like Nike, IKEA and BMW now offer augmented and virtual reality through virtual showrooms and stores.
Experts are predicting that the scope of VR and AR will stretch even further next year, expanding into advertising, education, and injury rehabilitation. More advanced AR and VR hardware is expected too, with widespread reports that Apple is set to release their own headset in 2022. Nothing has been confirmed so far, so fans will be eagerly awaiting an announcement.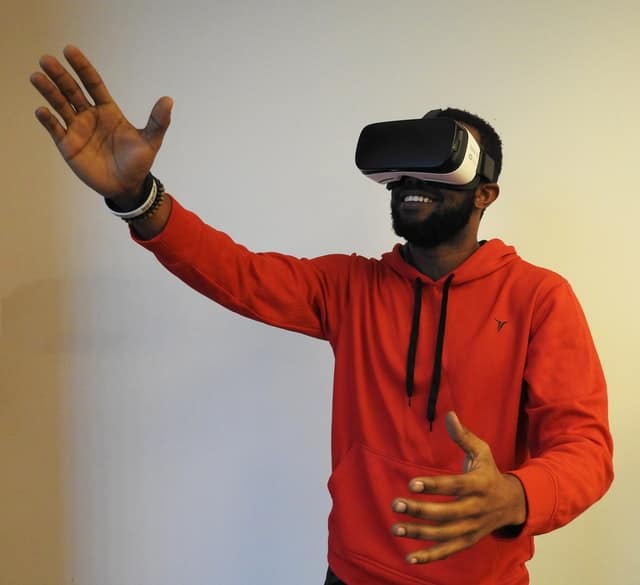 Blockchain
Blockchain technology has been on a steady rise since the recent cryptocurrency explosion, however, its usefulness has the potential to expand much further than just storing your Bitcoin. Simply put, a blockchain is an online resource where data is stored and can be added to, but importantly not taken from.
Also, blockchains are in the control of the proprietors of the data, rather than any single entity, putting the power in the people's hands.
Up to now, this technology has been used almost exclusively in the cryptocurrency and NFT spaces, but the level of security they offer surpasses anything previously seen on the internet means that other industries have started to experiment with it. There is potential for blockchain technology to be used in supply chain management, cyber security, voting, and financial services, so we can expect movement in these areas in 2022.