Crafting a website and having great SEO is what everyone focuses on. But amidst all this chaos, people often overlook the benefits of having a unique personalized logo of their business. 
Questions like 'is it even necessary to have a logo?' might linger somewhere in your mind. Hence, to show you how beneficial it could be to have a logo, we have come up with certain points for you to take a look at.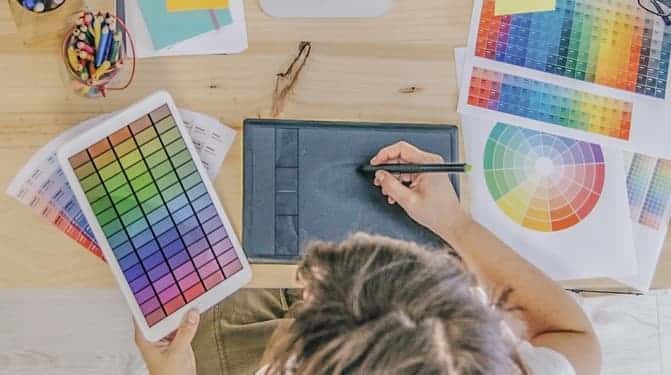 Also, if you are planning to get your logo designed, reach out to Brisbane SEO agency, one of the best in the market. 
Over time the attention span has drastically shortened, especially of the customers. With these kinds of scenarios, companies have less than five seconds to convince their customers that their products are worth it. 
That is where the role of the logo comes into play. A logo can quickly grab people's attention and help you easily convey your brand's core value to them. However, the kind of logo you built has a critical role to play. Crafting a clear and unique logo that represents your motto is essential, which would require the attention and experience of a good designer. 
This might raise a question: how to choose the right logo designer? Well, Justcreative, have an article to help you select the next best designer for your company. 
You must be well aware of the saying, "the first impression is the last impression". This is the case with brands also, and not just humans.
A logo works as the first introduction of the company to the consumers. And if the logo is well designed, it can even instigate the consumer to peep in to know more about the company. While not having a logo or having a poorly designed one will make people lose interest in the company's existence, ultimately making you lose potential customers, hampering your business sales. 
Based on Your Business's Identity
Successful branding is about narrating a story that influences a customer's emotion, though the logo is just a small part of branding. The way you present it plays a vital role in narrating the story on which your brand is built. 
Hence make sure you make the best of it by choosing the appropriate colour, font, or even the design that could help you convey your story in the best possible manner. 
It Separates You from the Rest
Having a logo is very important as it separates your brand from the rest. There are enormous people across the country that offer a similar kind of product or service like yours. 
Hence to get separate from them, it is necessary to have a unique logo.
For instance, you and one another offer a similar product, and you both don't have a brand logo. Now, if a person who doesn't remember your brand name comes across the effect that another company is selling, they might end up buying that. This is because they won't have anything that can help them differentiate between you two. 
A brand logo not just speaks about your story but also helps people distinguish you from others. 
Conclusion
Now that you have understood why choosing a logo for your business is essential. Don't wait further, and reach out to the Brisbane SEO agency today, to craft one for your brand.