iOS doesn't have an easy access file system like Windows or Android. Management of iPhones is not like Android or windows, But that doesn't mean you can't use your iPhone or iPad as a file manager. If your business revolves around files and documents that you need to download, edit and share on a regular basis, then you should use a third-party file manager app on iOS.
Luckily, there are some great options.
A good file manager needs to perform three functions correctly:
Transfer and Manage
Backup & Restore
import & export
However, at the same time, With an iPhone, you cannot simply connect it to your laptop or computer, and start managing it. You have to use either iTunes, iCloud(paid) or some 3rd party iPhone manager. The problem with iTunes is that there are some limitations, but this is where DearMob iPhone Manager comes into play.
What is DearMob iPhone Manager?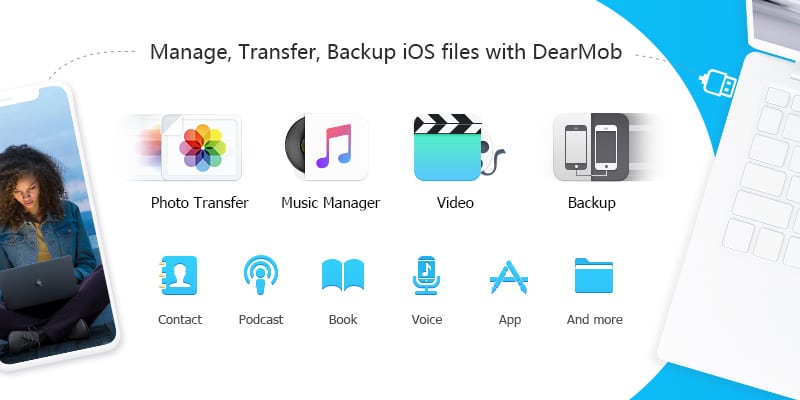 DearMob iPhone Manager does not only manage your iPhone But also helps to improve your digital life. It is a flexible & safe solution to back up, transfer, export iOS/iPad OS files between your computer and iDevices.
It is a one-stop solution to control all files, e.g. photo, video, music, contacts, e-book, SMS, apps
Well, you can use all of these features easily and simply, you only need one click and you're done! So, you could say that DearMob has an intuitive interface so that even technologists can use it easily.
The most important part is, this DearMob iPhone Manager is guaranteed safe. So, you don't need to worry about viruses that will damage your iOS device.
If you are looking for the best place to buy a used iPhone then check this site's best certified used iPhone 11.
DearMob iPhone Manager Features
1. Backup and Restore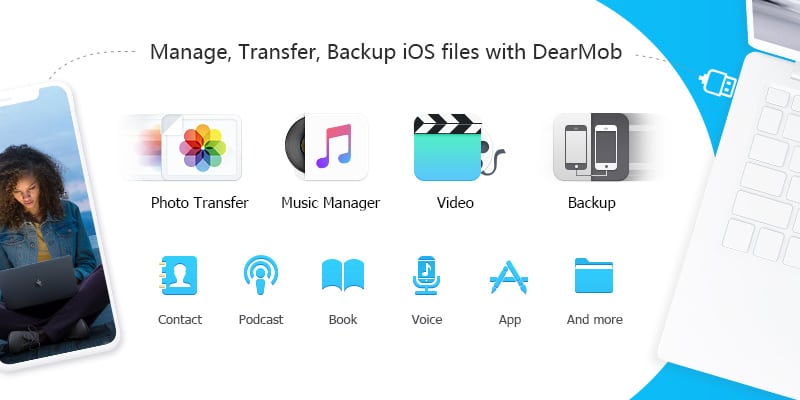 The risk of losing data is something that is on every phone user's mind, it goes for both Android and iOS users. If you're really worried about losing your data, don't worry because DearMob allows you to backup files and restore your data with great ease.
The biggest advantage of DearMob iPhone manager is – it can take the backup of your device without any restriction. For instance, you can transfer unlimited data from one device to another device, all the backups are automatically encrypted if encryption is enabled on your system. It is 100% safe and secure plus fast.
2. Transfer Media Easily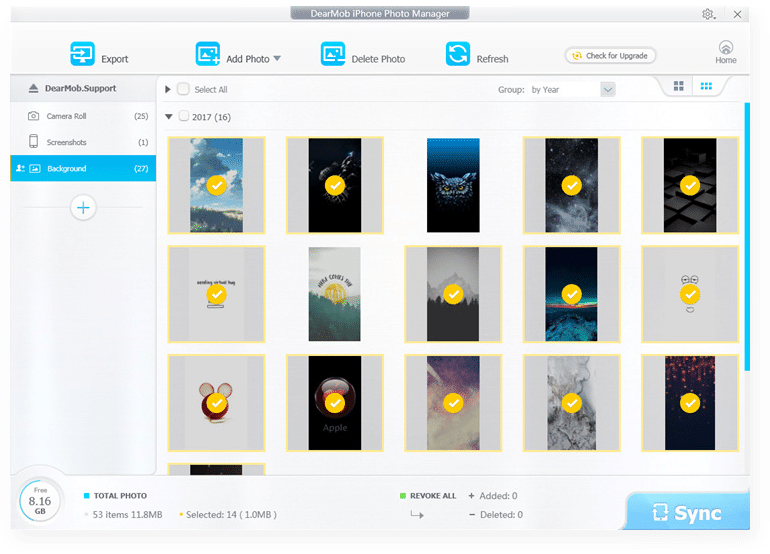 The saddest thing about an iPhone that it does not offer expandable storage, a lot of pictures, music, videos any other files you are likely to run out of storage a lot more than you might think. The good thing is that DearMob offers transfer files and media.
With it, you can easily manage and transfer files like Music, Video(4k), Photo, Playlist, App, Contacts, SMS from iPhone, iPad, or iPod to Windows and vice versa.
You can check here complete guide for photo transfer from iPhone to Computer/PC.
The major advantage of DearMob iPhone Manager for Windows is – it automatically converts all the formats like photos, videos, music, ringtones, and books ie just upload your files using DearMob and it will convert into the best formats for iPhone or iPad.
3. App Management
I still don't understand why Apple removes the App Management feature from iTunes. However, if you have used that feature often, DearMob will make things easier for you as it has app management.
Here's a quick snapshot of DearMob iPhone Manager:
Export and import your photos and videos between your iPhone and Mac/PC
Preview photos from your phone on the computer screen and bulk delete them
Transfer photos in HEIC format, or convert them to JPG
Convert your videos to a compatible format and compress them to save space
Back up your phone
Use encryption in your exported files and backups for more security
Encrypt and decrypt your photo and video files already existing on your computer
Use your phone as a flash drive to share files with others, or move your photos and videos across devices
Import your Apple TV and iTunes music and movies to your phone to use them offline
Conclusion
These days finding a good iPhone manager is like finding a needle in a hand stack. While iTunes used to be a great choice because it was official Apple software, the reason why it is no longer as good is that for some reason Apple removes the best features and waters it even further.
However, the good thing is that DearMob is everything an iPhone user needs and more; Sure, this is not official software, so there are some concerns about security and privacy, but you should know that the software is actually using military-grade encryption to protect your files from harm.
Other than that, the overall user experience with DearMob is the best I've seen; It is easy, simple, straightforward, and I absolutely love the coherence you make throughout the program. This just goes to show how well the developers have implemented every single feature.