Chances are that you'll run into a variety of problems when trying to hire remote employees. This includes figuring out where to publish your job offers or how to build your employer brand online.
To make this process smoother for you, we have compiled a mini-guide. This article will help you learn how to manage and keep remote employees, in addition to providing tips on how to recruit and hire worldwide talent.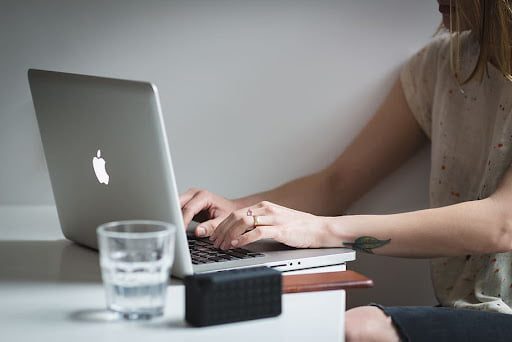 Take full advantage of LinkedIn
LinkedIn is the most popular professional-oriented business networking website. It has more than 500 million subscribers in more than 200 nations.
A professional LinkedIn company page enables you to establish an online professional brand, which can help open doors to opportunities and employee networks you cannot find elsewhere.
With such a huge talent pool ranging across every industry and looking for jobs online, it is only reasonable for you to try and find candidates on LinkedIn. This way, you'll be able to find remote workers within your budget.
However, you first have to learn how to look for candidates on this platform. To help you with this process, it is recommended that you find the right LinkedIn tool. You will make good use of a tool that can automatically find the right workers and send bulk connection requests and even messages.
Use a freelance management platform
Once you finally hire great remote workers, you should do your best to manage them effectively. This will be crucial for your retention efforts. And that's where a good freelance management software tool steps into play.
A freelance management system is a software solution that helps businesses effectively manage their freelance workforce. It is an all-inclusive platform that handles recruiting talent, onboarding, project management, invoicing, payment, tax needs, and reporting, among other tasks.
It is crucial to have robust procedures in place when working with independent contractors, as the processes for hiring, onboarding, and payment differ from those used for in-house workers.
Have a firm set of standards
When discussing productivity norms with a remote workforce, it's essential to establish clear expectations. Various productivity standards will vary by job, while others may be company-wide goals.
Individual requirements must be evaluated and thoroughly documented. For instance, you and your development team may stipulate that any developer assigned to a project must submit ready-to-test code within five working days, with a 48-hour notice if the deadline cannot be met.
In the interim, call center employees may be required to handle 10 client calls per hour while ensuring that no background noise is audible. A recruiter may be required to conduct twenty phone interviews per month and fill five positions.
Documenting productivity standards may seem like an unnecessary burden, but it can help spot trends that require your attention. It might help you identify fatigue or the need for more training to improve a productivity-impacting bottleneck.
Try to be inclusive with team-bonding activities
It may take a little bit of extra effort in order to reproduce the usual water cooler chat for teams that are working remotely. When there are both remote and on-site workers working on a project, it is the responsibility of remote managers to look for possibilities for team building that involve as many people as possible.
Encourage your remote workers to keep in regular communication with you and the other members of the team. 
The nature of the job and the responsibilities that must be fulfilled by employees working from home will determine the parameters of what is meant by "regular interaction." Email, instant messaging, and phone or Zoom video calls are obviously necessary for remote communication.
When possible, it is very beneficial for employees to maintain accurate working calendars on a consolidated platform or application. During normal business hours, "away" software notifications and out-of-office email responses are also of great use.
This reduces the dangers and frustrations of communications bottlenecks. To reduce back-and-forth in totally remote offices, encourage team members to pick up the phone or schedule brief video calls.
Establish common availability hours
To work effectively with your remote staff, you must be aware of their availability. This can be problematic, though, when coworkers operate in various time zones or have different work hours.
You can address this by establishing a few shared working hours per day or week during which the complete staff will be online to facilitate communication.
Moreover, you can schedule activities that require real-time collaboration and feedback for these standard work hours. In addition, remote employees can use this time to communicate with team members for discussions, team-building, and so on.
Final words
To be an excellent remote team manager, you need to implement the right strategies. But most of all, you should focus both on outputs and processes.
If a worker prefers to work in the morning, allow it. Have a sense of flexibility. After all, if they can do their work perfectly, why make them change their daily routine?
Finally, trust your workers; allow a degree of flexibility, but also try to stay connected.