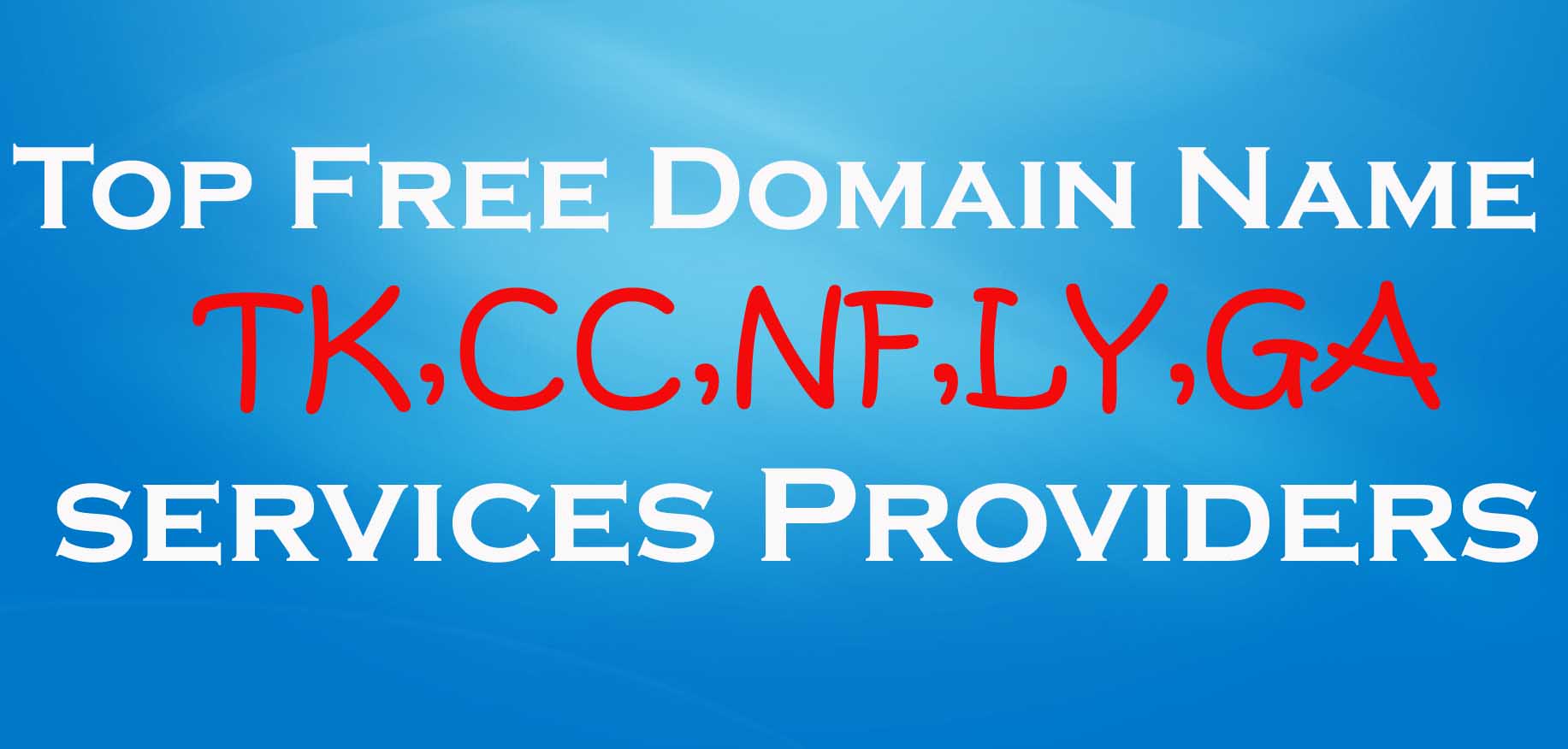 To get a domain name is usually you have to pay for it. But by using a free domain name we can get a good domain name and memorable to your blog or website. Currently, many blog service providers who only give subdomains and it is difficult to remember.
Alternatively, we can use a free domain name to get access to our blog and easily we can get a good domain name and short. Here are some of the best free domain services provider:
Read More:
Free Domain
Dot TK is a free domain provider for all websites on the internet. Has the same features as the domain extension.The Tk domain is very easy to remember.The domain name would look like this: www.techpanga.tk and this domain are the shortest in terms of free domain provider that exist today.
2. cu.cc
cu.cc is also a free domain provider. Co.cc provides a mapping of .co.cc domains to Blogger, Window Live, Google Apps and Amazon Associates. Co.cc does support DNS changes and thus CNAME, A, MX, NS, and TXT records.
BIZ.NF provides free domain plus web hosting service. You only need to register to get an account and you will get domain plus 250 MB of web space, 5000 MB of data transfer, 1 POP3/SMTP, Webmail, FTP Access, File Manager, PHP 4/5, MySQL 5, CGI, etc.
BIZ.LY almost equal to BIZ.NF. Also, offer free web hosting package.  The domain name you would like this: www.techpanga.biz.ly. This domain name is quite short and free.
SEE MORE: Get Free Web Hosting with cPanel for One Year
This is also a free domain provider.It offers free GA domain for their users. It will improve access to the cc TLD resource. the domain looks like www.techpanga.ga.
Mostly people like to use Dot.tk domain because it is very short and easy to remember.If you want to create a blog or site then choose a good free hosting service and use Dot.tk domain.