FaceApp has become viral again after it was launched in 2017 and lately it's very popular among Instagram Facebook and Twitter users. So many people download and use the Age Challenge application, And for heavy users, FaceApp server could not handle and the result is 'Something Went Wrong'. then how to fix FaceApp error.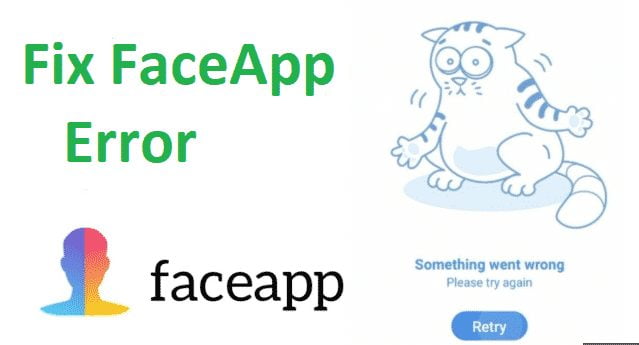 The application is currently experiencing problems due to being overloaded, with many users accessing FaceApp application server, and having long loading problems, so FaceApp can't be used for the past few hours because FaceApp can't process photos.
If you experience it also means you are not alone, many of the users of the FaceApp application getting this error "Something Went Wrong, Please Try Again".
If you experience it, here we will provide the best solution for you to overcome this problem. So that you can use FaceApp again in seconds! Here's how!
Steps to Fix FaceApp Error
Some country FaceApp uses a very large amount of people so that ways for the maintenance FaceApp start blocking those countries for a few hours.
There are simple tweaks to fix the problem on the FaceApp application that can't be opened, long loading and appears FaceApp 'Something Went Wrong. Let's check
1. Using VPN
By using any free VPN, you can fix the Faceapp error problem easily. If you don't know about VPN, don't worry we will tell you here how to use it.
Android User:
1→ Install any free VPN from play store or you can download
2→ After installed open the VPN and click connect.
3→ Now again Open your Faceapp and try to add a new image
4→ Boom! Now FaceApp starts working normally.
Note: If still you have the same problem Just change the VPN server to any other country.
Check here Some best free unlimited VPN without required registration.
iOS or iPhone user:
The method is the same as Android, just you have to install iPhone VPN from the app store and connect. VPN Link
2. Restart FaceApp or Use After few Hours
VPN is the best way to fix FaceApp error But if you don't like VPN then alternatively you have only one way to restart the application and use it after a few hours.
As you Know FAceaap blocks some countries because of heavy loading on server But it is temporarily after Few hours FaceApp unblocked server and works perfectly so just wait till the server unblocked.
Slow internet Speed also cause error problem, So you must check your internet connect6 and speed
3. Update to Latest Version
Old version apps have bugs and issues So you must update your FaceApp to latest version from play store or app store.

If nothing works then you may try uninstalling FaceApp first on your mobile, then installing it again from the Play Store. it will also help to fix the faceApp problem.
4. Clear Cache and Data
You can also try to clear FaceApp cache ad data from app settings. Simply follow the steps below and hopefully it might fix the issue.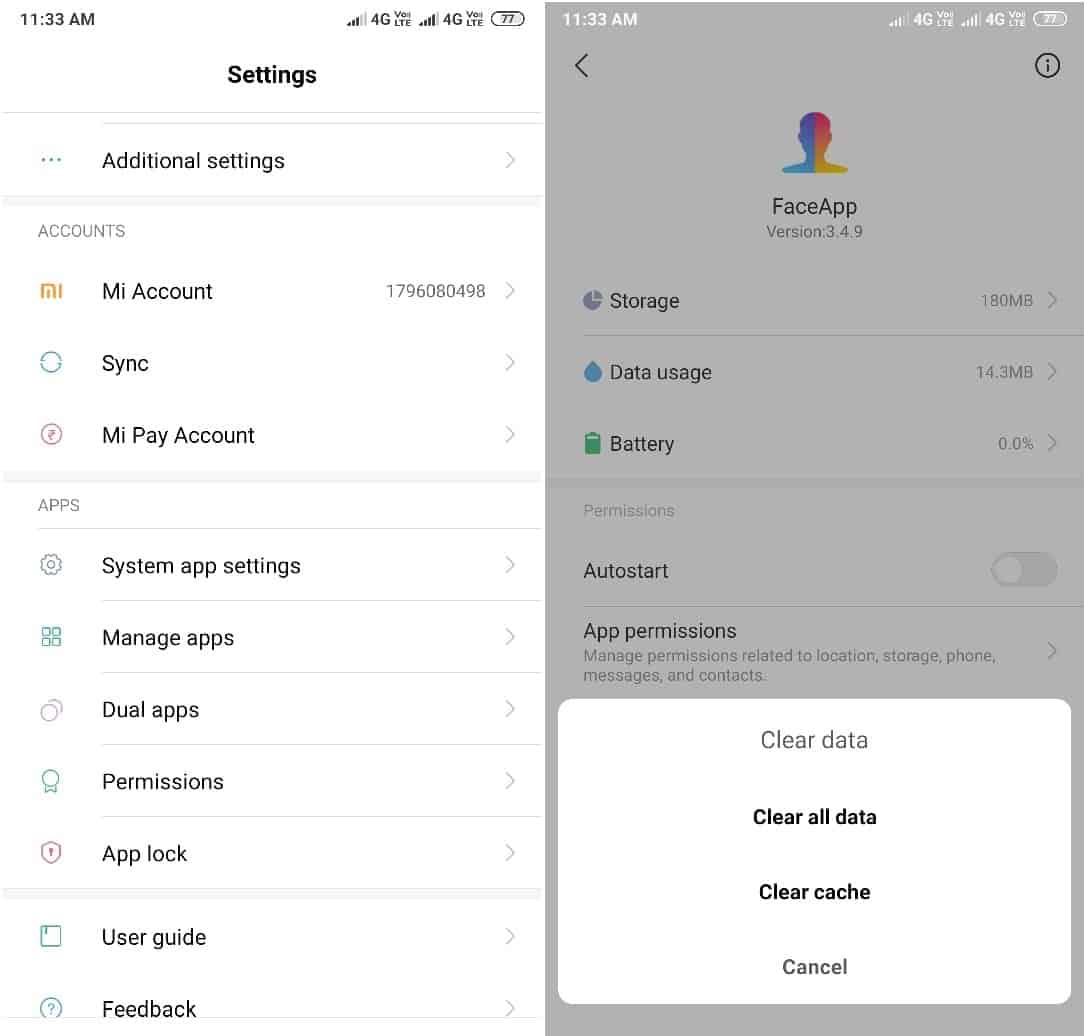 Go to Your device settings.
Got to application manager and find FaceApp.
Select Storage: Clear cache and clear data.
Try launching the app again and see if it works.
These are simple methods to fix FaceApp something went wrong. If you still having a problem with use Faceapp you can download other Face-changing apps. that are available on the Play Store and App Store. Hopefully, this above method from us can help you with the problems you experience with the FaceApp application.