Best Face Transformation Applications – Every day millions of photos are added to networks throughout the world, which once again proves that the popularity of photography is increasing. That's why developers around the world are creating applications that are increasingly attractive every day to beautify and change people.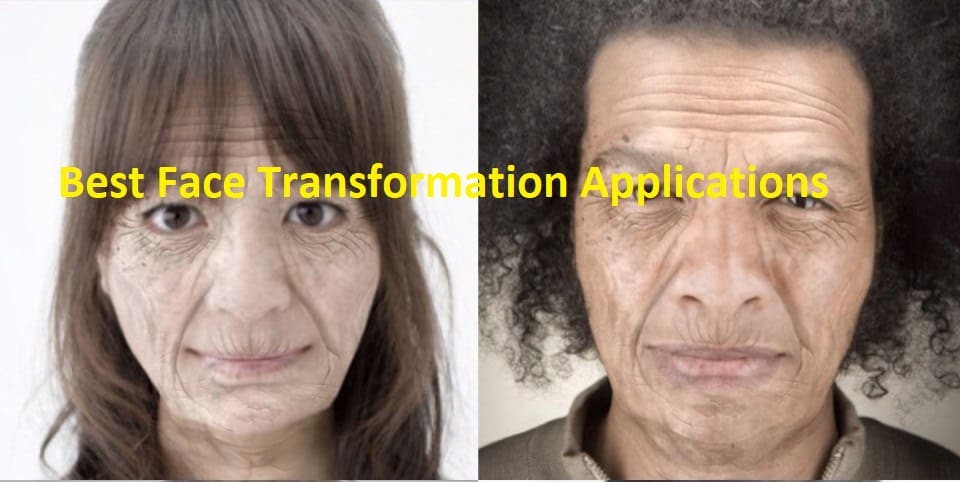 Today we will review the most popular applications to change and change your face. Trust us, you will be amazed by the results!
Best Face Transformation Applications
1. MSQRD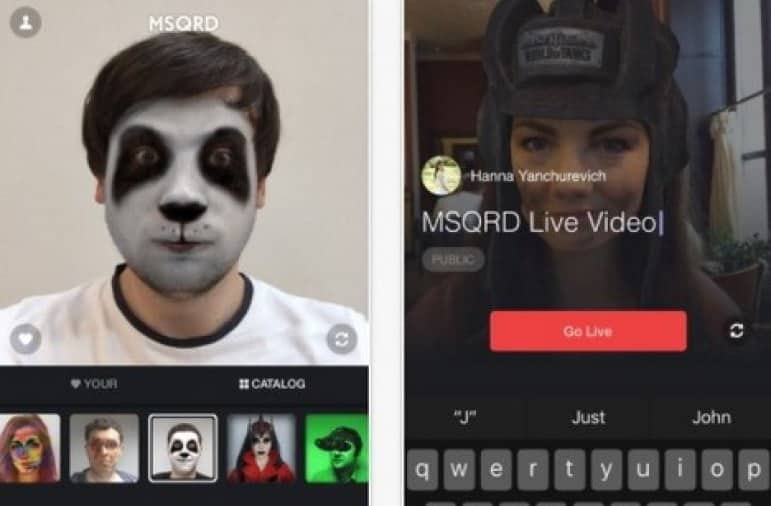 One of the most common applications. Belarusian developers have made an application that allows you to change faces in real time. Now, after turning on the front camera, you can try your own picture of various stars, animals, make-up. You can download it here: Android 
iOS
2. Snapchat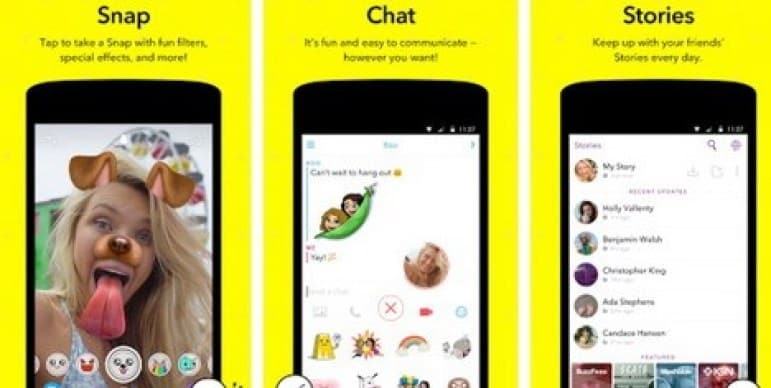 Snapchat is positioned as a social network to share photos and videos.
This application allows you to make funny pictures, record videos, add text, images, and send to a certain group of people. Masks and effects are updated every day. You can download it here:
3. Zombify application
That kind of thing will not suit everyone's wishes, but if you are a zombie movie fan and always dream of finding a horrible zombie from you, then this is the application for you. This application is very realistic in changing photos that even have an age limit of 12+. You can download it here:
4.Face Swap Live
This is another Best Face Transformation Applications. The uniqueness of this application is in the function of changing faces. Thanks to that he became very popular. Naturally, the developers did not limit their users and added several other functions – masks, video capture. You can download it here:
5. Face Switch – Swap & Morph!
An amazing and unusual application that allows you to connect two faces simultaneously, while that person does not have to be human. This application makes you laugh at yourself from the heart. You can download it here:
Android
6. Animal Face
One amazing application that allows you to create attractive and modern images. Stick stickers with animals and get great photos that will surely delight you and your friends.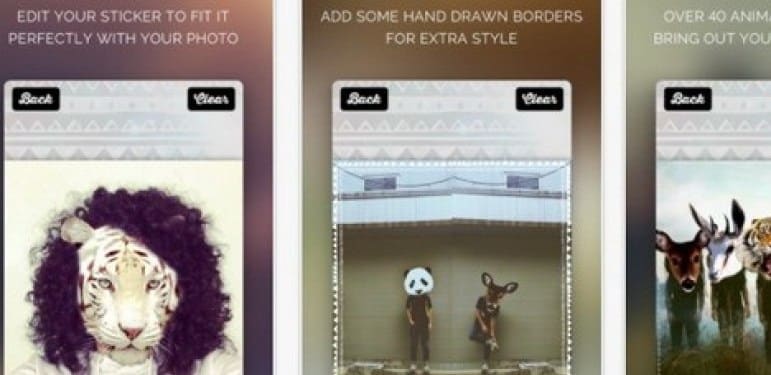 You can download it here:
7. ModiFace
Amazing application that won't make any girl on the planet indifferent. Thanks to him, you can real-time apply any hairstyles, make-up, and try Botox without injections. Modern technology allows you to do everything quickly and very accurately. You can download it here:
8. Beard Photo Editor
Guys also want to be beautiful and look attractive. Should you grow a smart mustache or a long beard? Do you need a new picture? You want to look brutal, but don't wait that long? Then use this application, try new options, take a photo and see what happens.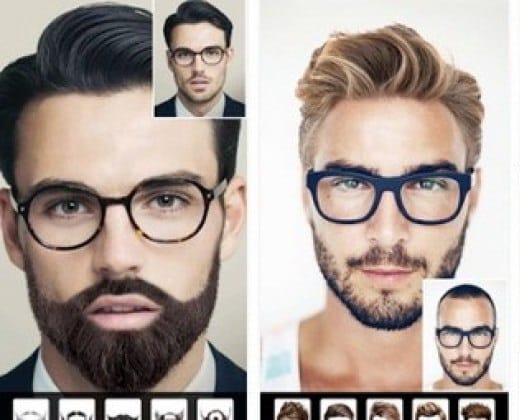 You can download it here: Android
9. OldBooth
This application allows users to truly reincarnate and try images of the past century. Finally, you can find out how you look if you were born 100 or 200 years before. Transforming, reincarnating and learning about yourself are many new and interesting ones.
You can download it here:
Android
10. LOL Movie
LOL Movie is nothing. The functional application allows you to completely change the shape and size of your head, eyes, nose and mouth. You can turn your voice into the sound of squirrels or gorillas. Thanks to its function, this application makes thousands of people laugh.
You can download it here: iOS
11. Face Swap!
Change Face! This is a free application with unlimited functionality and interesting features. Add to your animal's ears and snout, change faces with friends and stars without restrictions and completely free!
You can download it here: Android
12. Oldify
You will love this application if you want to tickle your nerves. Do you want to know how you look at old age? In one second this application will show you how you will be seen in 40 or even 90 years. The main thing now is don't be afraid.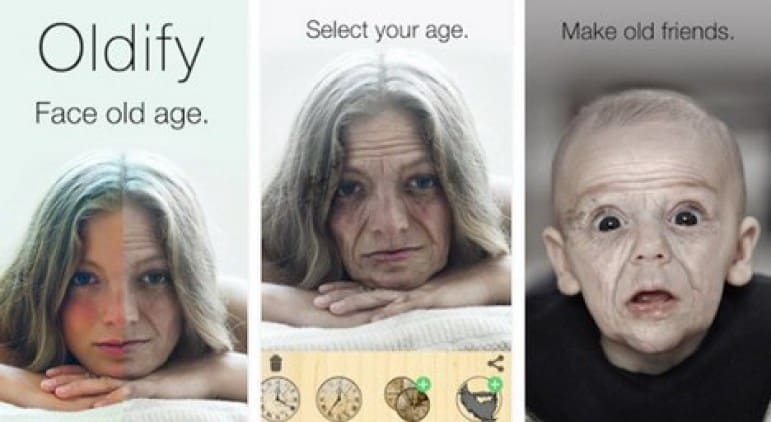 You can download it here: 
 Android
13. Make Me Bald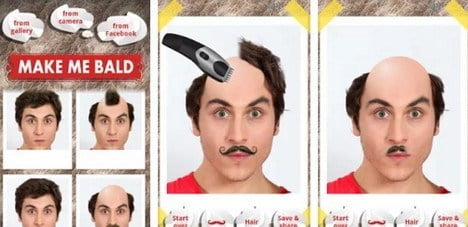 No matter whether you are male or female, you might be wondering – how do you look bald? If so, then you no longer need to send, because you can install this application and see everything with your own eyes. Drag your finger on the screen. You can also try a mustache and even a beard.
You can download it here: