Art is a means of self-expression. Enterprises discovered the ability to make art from these trends and have focused their companies on creating art. The home design and style fields are one environment in which modern art comes from these trends. The demand for these visual artworks steadily increased and impressed the home decor world significantly.
You may want to put some extra parts into your room to make the room look amazing. You can also add flowers, art, and photos to your walls. It is a perfect addition to create a special place for you. DNA11 offers you the best art alternative. DNA11 inspired many people with its brands. Continue reading to know how to create custom art from your DNA.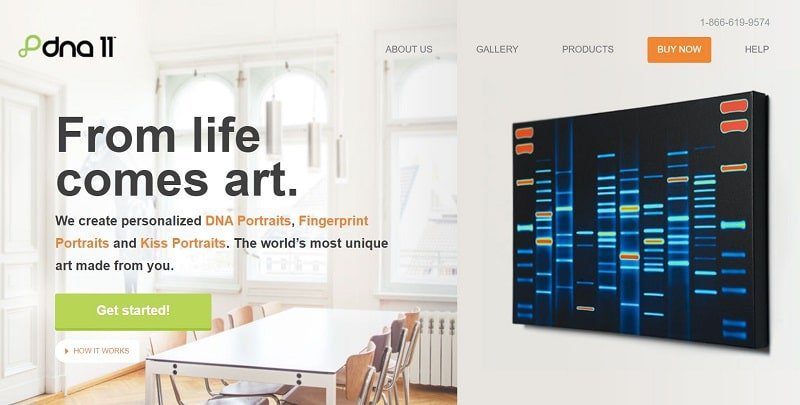 What is DNA11?
DNA11 is a company that converts DNA samples into art. The founders Adrian Salamunovic and Nazim Ahmed started the enterprise in 2005, and they were interested in making, designing, and inventing custom art. They are together to create a creative art form built from science and architecture.
You can purchase and personalize your DNA art from their web pages. Three DNA11 centres with more than 60 staff and numbering are present around the world. They have produced more than 10k DNA portraits and are currently supplying them to 29 nations. People from various backgrounds in education and jobs get together to make a portrait for you.
What is DNA Art?
DNA art is a perfect portrait that you build for yourself. DNA11 presented the DNA art community to the public in 2005 to understand this scene, and it has been a hit since then. It is one art that is very simple to create with a sample from inside your cheek. It is a desire to combine contemporary and scientific achievements to obtain custom art portraits like fingerprint portraits. You can use a range of infinite choices to select the theme, size, colour, and frame.
How to Create DNA Art?
DNA11 specifies all the features supported by long procedures to produce a large DNA liner for those who want a self-portrait. The firm has specific methods to produce a successful performance as a cutting-edge combination of art and technology. DNA art and fingerprint portraits are made, including several comprehensive techniques for getting the optimum performance.
You don't have to freeze for the portrait while smiling; you no longer have to sit for long hours. You need to pick up a few millions of your cells from your cheeks without effort and leave them on an FTA card included in the DNA collection package. It contains a chemical that releases the DNA from the sample and falls it in the card to be stored.
They send the DNA sample with a barcode to their laboratories to protect confidentiality after sending it to DNA11. Laboratory technicians test DNA for rare gene sequences. They then reproduce the DNA using a polymerase chain reaction. This method creates DNA fragments in various sizes that make your image special. It is a biological visual generated by digital processes.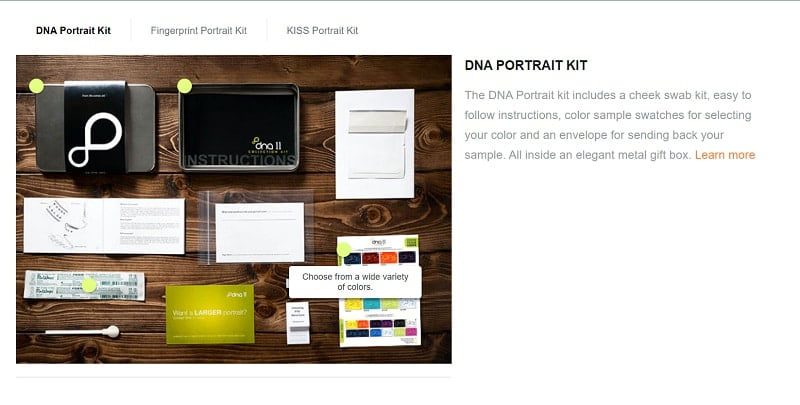 The laboratory isolates the DNA of the sample supplied by the DNA isolation procedure. DNA11 extracts and purifies the DNA through several biotechnologies. And when copies are received, a gel is used, and the DNA strands are separate from the procedure. They set up the DNA, and the genetic material will display in a beautiful visual manner after fast movement.
The DNA is then stained and placed on a UV box. It lights up the DNA and then takes the image with the digital camera. You can customize your DNA art with endless possibilities when ordering the portrait. You can change the portrait according to your colour, scale, and saturation choices.
One of the best parts about the personalized service is that you can pick what kind of frame you want and its thickness for your portrait. You can incorporate a premium-grade wooden frame with a few extra dollars; then, you can add your signature. You add it to the bottom right corner of the picture. They will send the digital copy of the portrait, which you can use as wallpaper or for other purposes.
The portrait is printed on a poly-cotton canvas with ink, which can withstand fade from sunlight after making the final design. A waterproof cover is then applied as the last touch to make it scratch-resistant.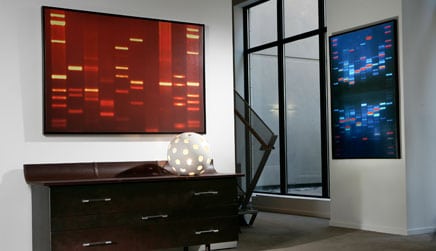 Price
You can order one of these portraits, and it is one of the innovative alternatives to the world today. The cost for each image will be $200 to $2000. The price depends on your desired shape and picture format. In general terms, your very own handling of genetic material is pride as a canvas on the wall. It reveals you as a fascinating person who loves works that no one of you has thought of buying.
Final Thought
DNA11 has impressed many people with its offers. Each DNA has another reading, and the results you get are clarified. They also transformed a normal client into an artist in gene canvas to understand this special need. While these portraits are excellent for home decoration, they are wonderful donations that are less anticipated and very intimate.
Now that you know how to obtain a personalized DNA portrait, it is maybe time to add more personality or excitement to your walls. Hence, we hope the above article will let you know everything about creating custom art from your DNA.