CompTIA – The Organization
Over the years, CompTIA has become synonymous with IT certifications. Born as ABCD (Association of Better Computer Dealers) in 1982, later became CompTIA Network (Computing Technology Industry Association) in 1993, is an Illinois based non-profit organization known to be an industry leader for IT training and certifications. CompTIA has contributed a lot to the standardization of the IT industry.
CompTIA has established a platform that is known for its vendor-neutral certifications. Due to their higher standards, CompTIA certifications are recognized by the whole industry and are accredited globally. There are more than 2 million professionals around the world who hold a CompTIA Certification. CompTIA Network+, and Security+ are known to be the best platform-independent certifications to begin a career in the IT industry.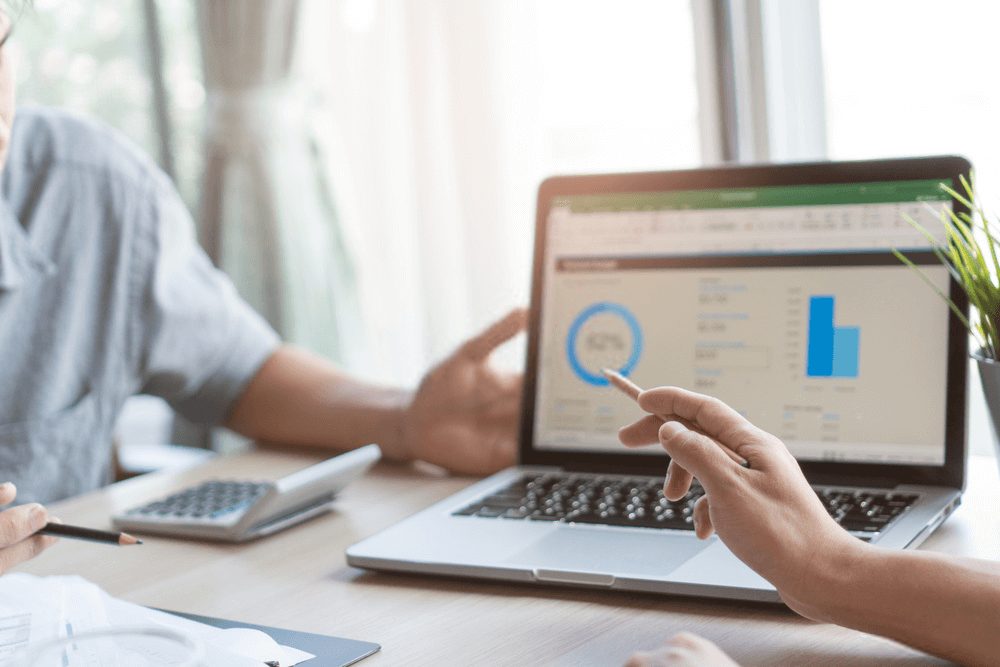 CompTIA Network+- At a Glance
There was a time when a computer used to be a standalone machine at home or even in small offices, but that's history. Networking is everywhere now, be it your home or office. Now almost every computer is connected to some network in one way or the other. Keeping in view the importance of networking and its standardization, CompTIA introduced Network+ Certification in 1999.  According to CompTIA's website;
CompTIA Network+ validates the knowledge and skills needed to troubleshoot, configure, and manage wired and wireless networks found in companies around the world. CompTIA Network+ certifies a professional-level understanding of emerging technologies, including cloud and virtualization technologies.
CompTIA Network+ – Industry Acknowledgement
CompTIA Network+ is recognized and acknowledged by the big names of the industry. The list of these companies includes but is not limited to Apple, Canon, Dell, HP, Intel, and Verizon. CompTIA Network+ is officially recognized by The US Department of Defense.  CompTIA Network+ is accredited by the ANSI (American National Standards Institute).
CompTIA Network+ – Skill Development
CompTIA ensures that a professional getting certified as CompTIA Network+ possess the following skills;
Design and implement functional networks
Configure, manage, and maintain essential network devices
Use devices such as switches and routers to segment network traffic and create resilient networks
Identify the benefits and drawbacks of existing network configurations
Implement network security, standards, and protocols
Troubleshoot network problems
Support the creation of virtualized networks
What Kind of Job Roles A CompTIA Network+ Certified Professional Can Get?
CompTIA Network+ prepares candidates for the following job roles:
Network administrator
Network field technician
Junior network administrator
IT consultant
Network field engineer
Computer technician
Help desk technician
System engineer
Network support specialist
Network analyst
CompTIA Network+ – N10-007 Exam
Launched in March 2018 the present release of CompTIA Network+ is known as N10-007 Exam. CompTIA Network+ N10-007 Exam has been updated and reorganized to address the current networking technologies with expanded coverage of several domains by adding:
Critical security concepts to helping networking professionals work with security practitioners
Key cloud computing best practices and typical service models
Coverage of newer hardware and virtualization techniques
Concepts to give individuals the combination of skills to keep the network resilient
Why CompTIA Network+N10-007 Exam is different from other certifications?
At the moment there are numerous network related certifications are available in the market. Some of those are very reputable and popular as well. What makes CompTIA Network+ N10-007 Exam different from others is its vendor-neutral nature. Unlike other networking certifications where a candidate needs to know about some vendor-specific hardware and its implementation in that particular environment, CompTIA enables a candidate to support a network regardless of the platform. It provides you the generic network knowledge which is the backbone of all networks. Additionally, the CompTIA Network+ N10-007 Exam covers both wired and wireless networks.
Who Should be taking CompTIA Network+ N10-007 Exam?
There is no mandatory requirement to take CompTIA Network+ N10-007 Exam however, it is recommended that the candidate should be having CompTIA A+ Certification and At least 9 to 12 months of networking experience. A candidate must be familiar with networking technologies, media, topologies, security, installation and configuration, and troubleshooting of common wired and wireless network devices.
CompTIA Network+ N10-007 – Exam Format
The format for the CompTIA Network+ N10-007 Exam is a 90 Minutes exam with 90 questions (maximum). It is offered in English, German, and Japanese languages. A candidate is required to secure a score of 720 at the minimum to pass the Exam.
CompTIA Network+ N10-007 – Preparing For The Exam
Once you have decided to go for CompTIA Network+ N10-007 Exam, the next thing you need is a reliable pathway to ensure success. There are various training resources available online and all of them claim to give you the success you want. Online Study resources can be categorized into two major categories, Free and Paid. These resources are available in various formats like Video Tutorials, Study Guides, Brain Dumps, Practice Questions, Interactive Tests, and simulators. There are plenty of free resources available online but most of them will only be lead by your intuition. You have to be your own teacher. When it comes to the paid resources, they are more focused and object-oriented but of course, you have to pay for them. This payment can range from a few bucks to a few thousand dollars. That's where the question of affordability arises. Choosing an affordable training provider is a tricky job.
The training for CompTIA Network+ N10-007 Exam with CompTIA CertMaster program costs from US$ 499 to US$ 999 depending upon the package you choose.
There are many affordable options available for you to choose a sure success in Network+ N10-007 Exam. One such option is DumpsTool which provides Study guides, dumps, practice tests, and a testing engine at an affordable price. DumpsTool's Money-Back guaranteed training for CompTIA Network+ N10-007 Exam is offered at a very discounted price.
Choosing the right training sets the way to sure success.  
CompTIA Network+ is a worthy certification for network professionals and computer support technicians. It provides a solid foundation for those seeking a career in the field of networking and IT support infrastructure. Backed by Industry's confidence it gives one recognition, competitive advantage, and higher payback.