It goes without saying that Android tablets have greatly advanced all thanks to the inclusion of smart features and intelligent capabilities. Since every other tech geek wants to own a large-sized Android device, it can be seen that tablet sales are rising sharply across the globe. In fact, technology has become so cheap that you can now buy a decent tablet at a very affordable price.
If you are seeking expert advice for buying your next tablet, you are luckily at the right place. This detailed buying guide has been produced with the sole intention to help you fulfil your dream of owning the best Android tablet. Here, I have curated a list of the 6 most important factors you should take into consideration before spending money on the tablet of your choice.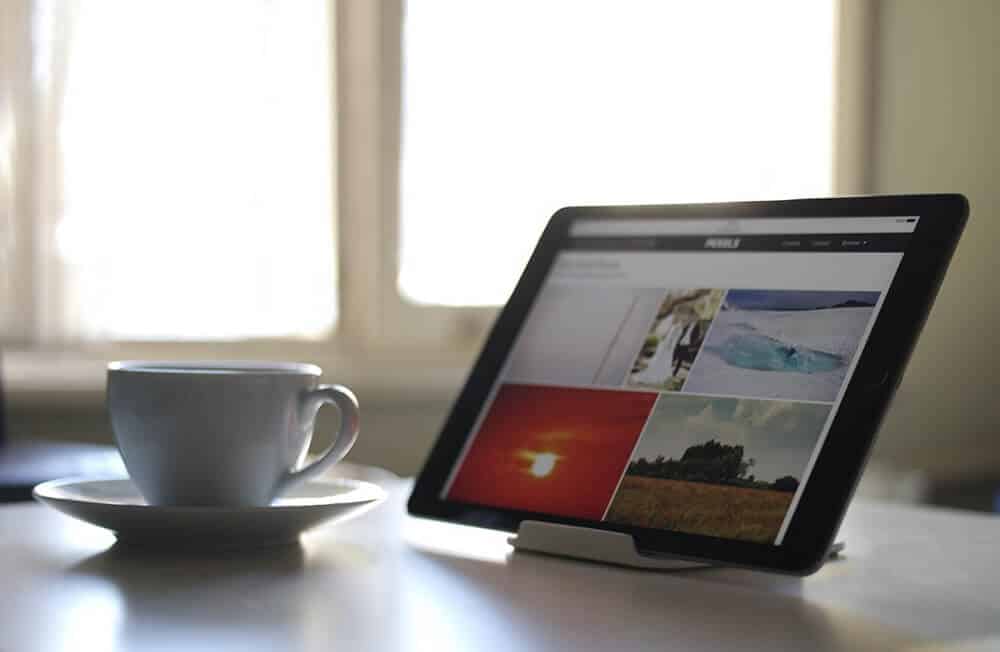 How to Choose a Tablet under Budget
Processor and RAM
Without a doubt, everyone wants to invest in a tablet that runs apps faster and performs with maximum efficiency. What's worth noting is that both processor and RAM are responsible for ensuring fast responses. If the tablet you opt for lacks a good processor and sufficient amount of RAM, there are high chances that you will experience lag on a day-to-day basis.
The most effective way to keep performance issues at bay is to choose a tab with either a quad-core or octa-core processor which has a good reputation among technology enthusiasts. It is pretty easy to get a tab with a quad-core processor for as low as $150. In addition to all this, the tablet should be loaded with at least 4GB of RAM, especially if you want to multitask without any kind of lag. In case you buy a tab with a weak processor and less memory, the device will slow down as new updates roll out.
Display and Resolution
The tablet you end up selecting should boast crystal clear visuals, perfect viewing angles, and a good resolution at the same time. Speaking of display size, the tab must measure at least 7 inches, or else it would not even qualify to be a tablet. You can go for either IPS LCD or an AMOLED panel based on what suits your requirements. Moreover, it is preferable that you choose an Android tab with Full HD resolution but if your budget is limited, HD resolution would also work.
Storage Capacity
Storage capacity is another vital factor that you need to take into account before buying a tablet and this is something you must not ignore. Whether you require a tablet for watching videos or preparing documents, having ample storage space is extremely important for storing files. If you pick a tab that lacks storage, you would run out of space right after installing a couple of apps.
Different Android tablets have different storage capacities and it all comes down to their costs at last. People willing to own a tablet that will give them the best value for money must get a tablet that offers plenty of storage space. While it is true that you can buy an SD card when the need arises, it is still recommended that you purchase a tab with built-in storage of at least 64GB.
Battery Life
As you all know, the hustle and bustle of everyday life requires one to keep moving and this is the reason why the battery life of a tablet holds great significance. People who are always on the go cannot afford to charge their tablets over and over again as the same takes a whole lot of time. Thus, the best thing to do is to select a tablet that promises a great battery life at an affordable price.
Once you get your hands on a tablet that lasts an entire day with a single charge, you will not have to be on the lookout for charging ports every now and then. The good news is that you will not face much difficulty finding the right product because most tabs that are available online boast a superb battery capacity. On average, Android tablets offer a battery backup of anywhere between 8 to 12 hours.
Keep in mind that settling for anything less than this will prove to be an unwise decision in the near future and hence, you must make an informed choice. It might make sense if you purchase an ordinary-looking tablet for saving money, however, you should never compromise on battery life. No matter the tablet you choose at the end of the day, just ensure that its battery is not less than 5000 mAh.
Build Quality
When it comes to picking out a tablet, analyzing the product's build quality is a matter of great importance. It is so because the build quality of the tablet will determine its overall durability and lifespan. A tab built with components of superior quality will give you a bigger bang for your buck as it is bound to last for many years to come.
Inbuilt GPU
Given the fact that a majority of people consider gaming their favorite pastime, manufacturers have started equipping laptops with powerful GPU capabilities just like laptops and computers. Besides being useful for games, mobile GPUs play a major role in facilitating the smooth functioning of graphics-rich applications. You must take note that tablets that lack a good graphics processing unit are not at all ideal for playing heavy games.
Adreno and Mali are two of the most common GPUs that are found in most Android-powered tablets. So, if you are someone who loves playing visually stunning Android games, see to it you go for a tablet that comes armed with a decent GPU. Also, be prepared to spend a little extra than usual as tablets that boast a high-end graphics card always carry an expensive price tag.
Final Words
The rising demand for Android tablets among the common masses speaks volumes about the growing demand for technology worldwide. People seem to prefer tablets over smartphones for several reasons. However, it is usually seen that a large number of people find it hard and time-consuming to select the right tablet due to a lack of basic tech knowledge. But now that you have this buying guide at your disposal, you will be able to buy the best tablet for your needs without any hassle.