Apple's iCloud is an essential feature to protect users' rights from unauthorised access and protect your device with high security. It is vital to store data and activate App Store, Find My, preserve the phone's privacy if lost/stolen, etc. But problems arise when you buy a second-hand device with the previous owner's ID logged in, or worse, everything's good, but you forgot your password and are locked out of iPhone.
Regardless of the problem's gravity, we have come up with efficient solutions to bypass iCloud activation lock without Apple ID. Keep reading to learn the ways and process the activation lock removal.
What is Activation Lock?
Apple has provided the Activation lock feature to its inbuilt function Find My on portable devices. The activation lock automatically turns on when users sign in to iCloud to protect their iOS devices through multiple features, ensuring high security. For instance, the activation lock;
Monitors the device's location at all times
Stores data and information for the user
Tracks user's device condition to ensure the best performance
Why is your Apple ID locked or disabled?
Bypass iPhone Locked to Owner can be a necessity when your Apple ID is disabled and you are locked out of iPhone. It can be locked due to multiple factors, such as,
#1. You enabled two-factor authentication, where you must enter your passcode and a verification code to unlock the device.
#2. When you deal with a forgotten iphone passcode, the account remains locked until you reset and update your password.
#3. If you enter the wrong Apple ID passcode many times and exceed the number of limits, Apple will temporarily lock the account for 5 minutes/15 minutes/1 hour. etc., assuming suspicious activity to prevent unauthorized access.
#4. If your device gets locked, you must enter the correct Apple ID and passcode to unlock it.
#5. Apple auto-locks an account if the device is logged in from a new location or device to protect it from potential unauthorized access.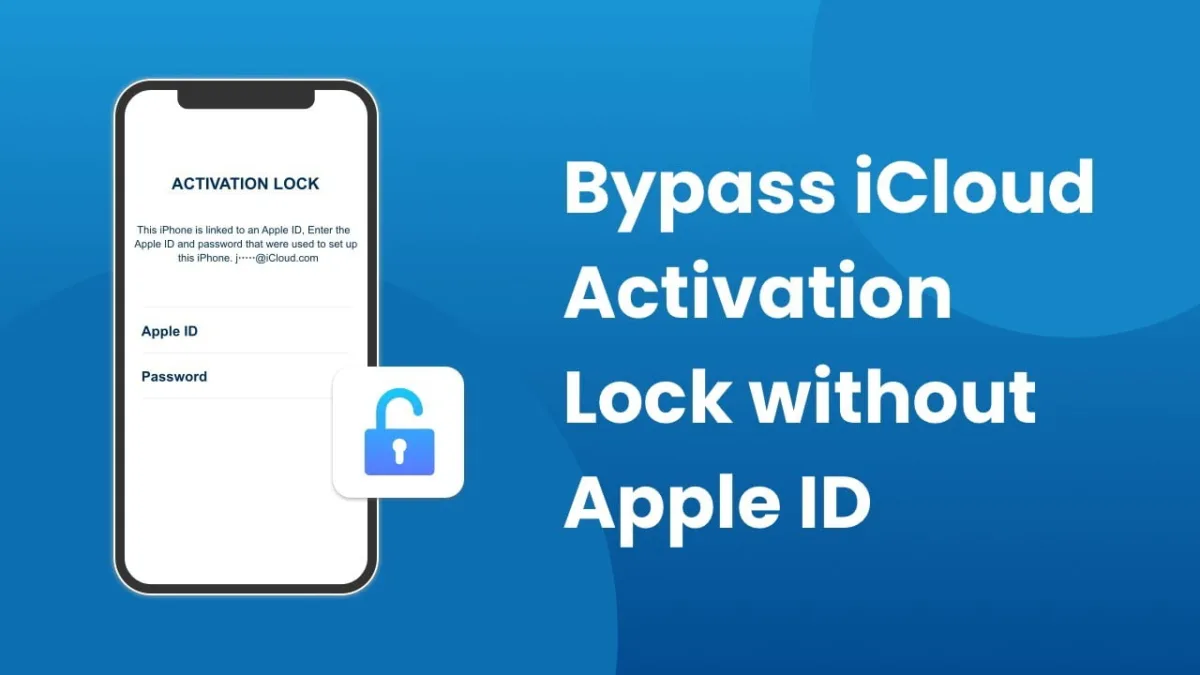 Methods to Bypass iCloud Activation Lock on iPhone with iOS 16/iOS15
When you are locked out of iPhone, these methods can come in handy to bypass iPhone passcodes. Whether you are an expert or need quick solutions to access your device, these ways can help you get complete control.
Method 1: Bypass Activation Lock on iPhone via DNS Server
Firstly, you can bypass the DNS server rather than bypass Apple directly to unlock your iPhone. If you have a second-hand iPhone and don't know the user ID and passcode of the previous owner, you can use iCloud DNS to bypass iOS 16 and access the phone hassle-free. However, this method may not give fool-proof results.
Method 2: Contact the previous owner of the device to help you bypass the lock
This is one of the easiest and quickest ways when you are locked out of iPhone to bypass the iPhone locked to the owner. You must get in touch with the previous owner to remove the device (now used by you) from their iCloud. You can try this option to reach out to them and make contact with the previous owner (if possible).
Method 3: Use a Professional Tool to Bypass iCloud Activation Lock Easily and Efficiently – iToolab UnlockGo iOS
Now bypass iCloud activation lock without Apple ID with a professional tool like iToolab UnlockGo iOS. iToolab UnlockGo iOS – iCloud Bypasser is an excellent bypass tool that does not require a password to unlock your iPhone. Whether you have a used iPhone or are accidentally locked out of it due to multiple failed attempts of password, you can bypass iPhone passcode without the need to contact the previous owner.
iToolab UnlockGo has efficient features to bypass the iCloud activation lock for iOS 16, such as;
It has a simple and clean interface that makes it easy to use
The tool offers support on various iOS devices like iPhone/iPad/iPod touch with iOS 12.0 to 16.5
Once the lock is bypassed, the device will not be remotely erased by the previous Apple ID
After removing the activation lock, it lets users enjoy all iOS features excluding calls, cellular, and iCloud
Let's find out the process to bypass iPhone passcode with iToolab Unlock Go in a few clicks.
Step 1: Download and run the iToolab Unlock Go program. Multiple options will appear on the main interface; select the Unlock iCloud Activation Lock option.
Step 2: Connect your locked device to the PC, read the Terms of Use carefully, and click Start.
Step 3: Go to the DFU mode according to your device model to bypass iOS 16 activation lock.
Once the DFU mode is active, the jailbreaking process will start automatically.
Step 4: After your jailbreak is completed, your device will restart.
Step 5: If you are using iOS 16 devices, you must put the device into DFU mode again.
And after your device has entered the DFU mode successfully, the program will begin to remove the activation lock. The whole process will finish within a minute or two.
Note: You cannot set a passcode after iOS 16 iCloud bypass is complete for iOS devices A10 and A11 codes. Even if you set one accidentally, your device will again be iCloud locked, and you will have to repeat the whole process.
Pricing
iToolab UnlockGo – iCloud Bypasser is an ideal solution to quickly bypass iCloud activation lock without Apple ID and is available on Windows and Mac OS. It offers multiple subscription plans, and you can use the coupon code 'XMAS10M' to save $10 on any of your orders. Here's the current subscription plan for both devices.
| | | |
| --- | --- | --- |
| Plans | Windows PC | Mac OS |
| Monthly | $35.95 | $39.95 |
| Yearly | $39.95 | $49.95 |
| Lifetime Plan | $49.95 | $59.95 |
To Sum Up
We have shared everything about activation lock, its causes, and essential methods that can be put to use when you are locked out of iPhone. Still, suppose you rely on our recommendation to bypass the iCloud activation lock without using Apple ID effortlessly. In that case, you can trust iToolab UnlockGo, as it features a clean UI and saves you from the hassle of rushing to resolve the query without dependency.