If you have a keen eye for business opportunities that can generate a lot of profit, you are probably well acquainted with the SaaS industry. There is various software that offers businesses various features to boost their productivity and automate tedious tasks, saving them a lot of time and funds.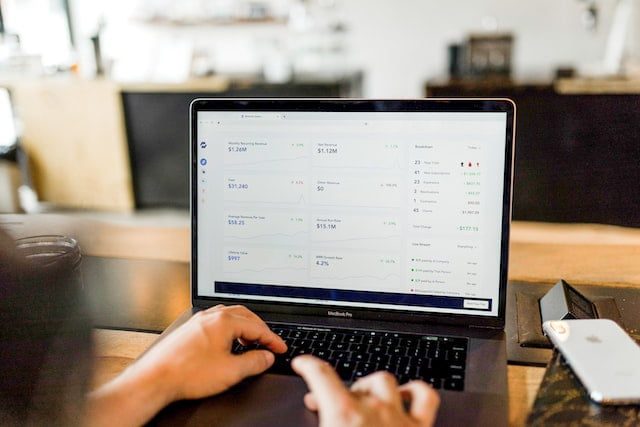 If you can pinpoint which business offers sought-after software, you can pounce and capitalize on the opportunity to secure a profitable business which can also be flipped for a lot of cash later along the line.
So, if you want to become acquire a SaaS business the right way, take a look at our comprehensive guide below. 
Outline your goals
Your end goal is probably to enjoying in a positive net profit after purchase. However, if you want to take that business, develop it, and raise its value with time, the road won't be without challenges. Picking up where the previous proprietor left off might be extremely difficult. 
So, ask for all the metrics and data the owner possesses regarding the business well before you make the purchase and start outlining your goals. Still, before you think about selling your future SaaS business, you should focus on buying it. 
To make a sound purchase, make sure to read up on everything about the buying and selling SaaS business process to ensure that you will never make a decision that will result in a net loss.
Conduct Due Diligence
Although it might not seem like the most exciting part of buying or selling SaaS companies, there are many steps you need to take before making any purchase. Due diligence refers to an examination of potential investments or products to verify all facts claimed by the business owner. These facts could include revisions of financial records, past company performance, and management risks.
Thorough due diligence can be the difference between a profitable purchase and a dismal one.
Check out the Competitors
A SaaS company may have an incredible product. But, if that same product is sold by some other 40 companies, can you make a profit from that? Carefully investigate what kind of features the software offers and what kind of solution it brings to the table for businesses.  The SaaS industry is incredibly competitive and just the tiny features such as fast-paced automation might make the difference between a successful software product and a gimmick.
Interviewing customers of companies you are interested in buying from can be part of this process. Contact customers that are actively using the software and ask what makes the software so great and how it can be improved.
That being said, always make sure to purchase businesses that have products you understand and can work with so that you can embellish their features and improve their overall quality.
Negotiate effectively
If you deem that the software product is well worth investing in, it's time to move to the next phase. A lot of businesses are listed for sale with some wiggle room regarding the price. So, don't hesitate to ask for the price to be brought down a bit if you feel that it's possible.
If that's not the case and you don't want to dedicate a large sum of money to that purchase, look for other options. If you find it too difficult to find the right business for your needs, you can always work with a broker that knows the ins and outs of the industry.
Know when to sell
After you acquire the business, you should start to plan your sale strategy. Of course, there's nothing wrong with keeping your business and if that's your strategy, feel free to adhere to it. However, if you plan to sell it quickly for profit, you should know when it's the right time to do so. 
After you pick up from where the previous owner left off and you improve on every aspect of the business, raising its value, you can contact reliable brokers to sell your SaaS business and make a profit fast.
Bottom line
By now you ought to know how you can successfully buy a SaaS business and make a lot of profit by flipping it. That said, remember to always do your diligence and negotiate down the initial price.