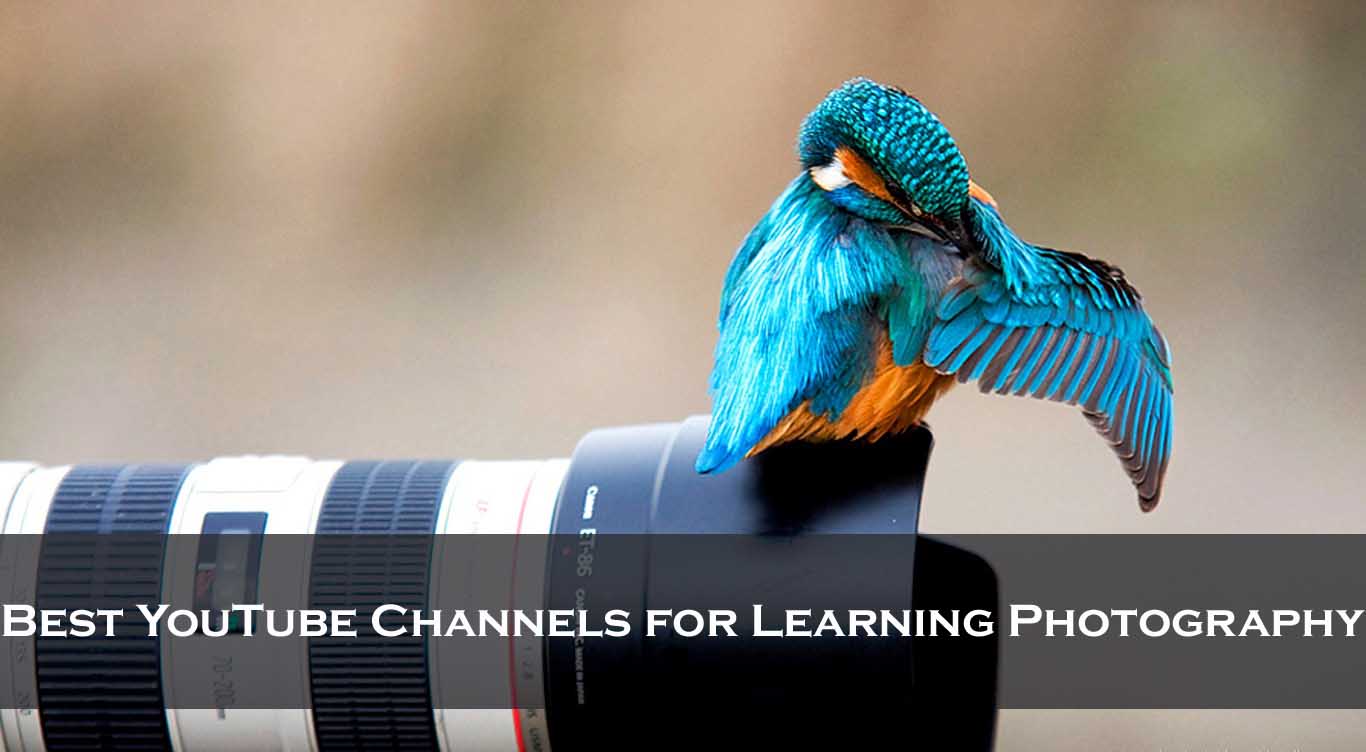 Photography is your favorite hobby, and now you want to learn photography better? I wanted to introduce some Photography Youtube channels, where you can learn photography for free. I've been doing a lot of research on YouTube lately, and in the process found some incredible Photography Youtube channels for learning Photography.
Here is the list of YouTube channels for Learning Photography
Michael Zelbel is a German photographer who makes among other charming nudes. In his Youtube channel FreePhotographyTips, he gives an insight into his work and a lot of tips and tricks for the best photography. The channel, however, is in English.
PeachpitTV provides a huge array of education and informative videos on a broad range of topics. You'll find how-to's on photography, and an interview series from some of the today's hottest photographers.
Tony Northrup is a photographer. His youtube channel has total 369,765 subscribers. His youtube videos teach lots of technics about photography. Their videos are best for Learning Photography.
AdoramaTV provides instructional videos about photography that are suitable for shutterbugs of all experience levels, whether you're a beginner, intermediate or a pro.
Nico Mojica is a young designer and photographer.He teaches and inspires others about photography. His youtube channel has 54,694 subscribers.
Joshua Cripps is a photographer for the Nikon D750. His videos teach you all about photography.
His Some Photo Philosophy videos Three Simple Questions to Improve Your Photography, The Top 5 Most Common Mistakes in Landscape Photography
SLR Lounge is a photography community dedicated to providing photography tutorials, Lightroom Tutorials, Photoshop Tutorials, photography news and more!
Phlearn was providing the best photography and photoshop tutorials. It is One of the best channels to learn Photoshop on YouTube.
Some interesting videos for learning Photography: How to Add Text to Anything in Photoshop, How to Make Colors POP in Photoshop.
Andrei Oprinca provides Photoshop tutorials for learning Photography.he is the creator of PSD Box, and in his channel, he uploads all his Photoshop video tutorials along with some of the old music production tutorials.He publishes videos in both English and Spanish.