Everyone loves to listen to good songs. Mostly use smartphones to listen to music. sometimes the sound quality is not best and we can't listen to it properly. Maybe the song has come with low bass. There are so many apps available to improve the quality of songs. but you don't know which one is best for you. so here we are going to talk about the best sound booster apps for android.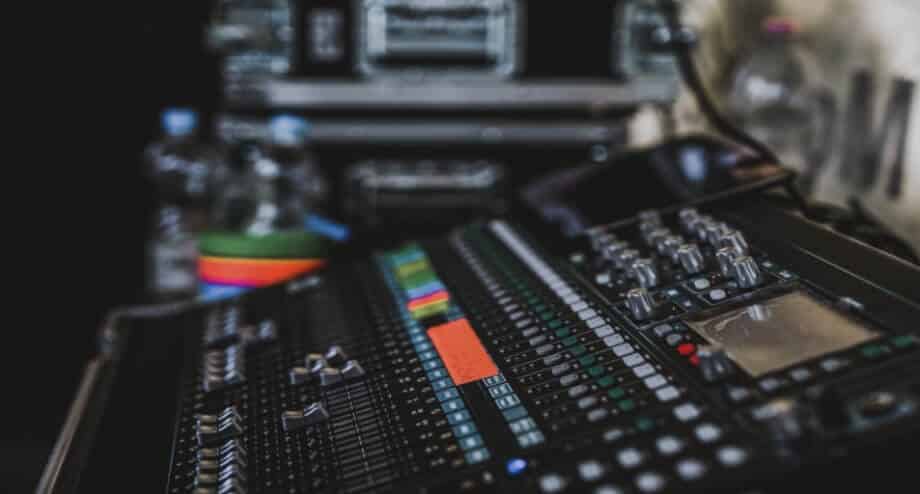 Sound Booster Apps helps you to changes or add some effects to music. you can remove a bad tone and edit your favourite tune. you can create your own customizable audio. so let's know one by one application to find out the best one for you.
10 Sound booster apps for Android
1. Bass Booster & Equalizer
The app really looks beautiful with equalizer. you can adjust the music effect with 10 different preset. it gives you the best effect on earphones, headphones. you can set different themes on this app. it helps to set the tune for audio and video.
Just play video or audio and set the best effect. the app gives bass features to increase bass levels.  the app is really best for house parties. you can enjoy Dolby sound experience.  a bass booster can change frequency on any effects. It contains 3 widgets to set in the notification bar. you can get it free. this app is also best for video sound.you can check all features from the below list.
10 different presets with Customization
Bass boosting effects
16 colourful themes
Audio and video player
 Five bands Equalizer
You can download it from the Google play store. you can also download  bass booster for pc 
2. Equalizer — Bass Booster & Volume EQ &Virtualizer
It is very useful to create professional music like Normal, Classical, Dance, Straightness, Folk, Heavy Metal, Hip Hop, Jazz, Pop, Rock, Acoustic, Bass_Boost, Treble Boost, Vocal Boost, Head Phone, Deep, Electronic, Latin, Loud, Lounge, Piano, RB, etc., the app has 4.5 ratings with 1 million download.  the equalizer can setup sound effects to enjoy music.
This app is available free to download. check out the superpowers of this app. it is specially made for bass booster. 12 high-quality themes give a unique look while playing music. 24 different presets available to change music rhythm with full customization. the app's Virtualizer effect change frequently to song frequency. the app provides you with a widget to set on the desktop.
The sound player with Music Visualization
Volume booster
Bass Improvement
5 band equalizer
easy to use
3.Volume Booster GOODEV
The app is really simple and easy to use with a small size. it has 10M+ download with 3+ Rating. Volume Booster has a really simple layout. there is no technical knowledge needed to operate this app. it is specially used to boost the volume of music and videos.
There are no extra features available to add effects. it is used for the song, movies, audiobooks. volume booster is not a supported phone call. you can only use this app to change the volume of the music. the app can be download from google play store.
Note:- The app is not recommended to set high volume. there are so many complaints noted about the damage of speakers and headphones.
4. Volume Booster PRO
Especially app created to boost extra volume. the application boost sound higher than default systems. you can optimize sound on android smartphones and tablets. it's very good to increase the volume of songs and movies. The app is easy to use with 6 sound modes and 2 rotary knobs. the rotary knob use to adjust the volume and bass.
You can enjoy a beautiful sound spectrum with song rhythm. the app is also working for smartphones and loudspeakers. you can also increase volume for ringtone, notification, and alarm. there is no root required to install this app. the app is also boosting game volume. volume booster pro available for free on google play store. you can download and enjoy the high volume experience.
check out some best features from the below list.
2 rotary Knob to adjust the sound
6 sound equalizer
free to download
easy to handle
wonderful spectrum
5. Speaker Boost: Volume Booster & Sound Amplifier 3D
It is a simple music player and amplifier to boost sound with extra loud. Useful for 3D sound effects, song booster, bass booster, voice calls, and movies. the app helps to access volume presets with full control. you can optimize every small sound audio clearly. it is really great full for headphones, loudspeakers.
The app takes little space for installing process. it is really simple to make your music extra loud. take your music to the next level with this amazing application. speaker boost provides play pause and stop button.  you can run this app in the background. download now and maximize your volume. Full Control on music
Easy to install
no root required
Boost music volume
Increase voice calls volume
6. Extra Volume Booster – Loud sound speaker
If you are facing a low volume issue then this app is really helpful to maximize the low volume. you can increase volume up to 200%. it provides all functions totally free. extra volume booster is very simple and easy to use. you can boost extra bass.
This app is best for loudspeakers and earphones. you can enjoy the 3D sound experience. they don't take any charge to use this app. it helps you to change the sound much clear and stronger. the app is really user-friendly. you can expand sound on the audio player, video player game and default systems. the app provides a booster for earphones and speakers.
Super Bass Booster
MAX sound up to 200%
Speaker Booster
Improve Music Experience
7. Music Equalizer – Bass Booster & Volume Booster
This app is really popular due to his themes. it provides 18 colourful themes to customize the look. it is also known as all in one sound booster app. provide virtualizer according to a song. 10 presets included to improve song quality. you can switch band with full control. Music Equalizer gives you 3D Virtualizer effects. the app contains Edge lighting features. you can also enable widgets in the notification bar. the app amplifies any sound frequency and gives you amazing quality. you can check the pros from the below points.
18 colourful design
10 various presets
Hoofer Booster
5 Bans Equalizer
Music control system
Set Equalizer as a widget on Homepage
8. Equalizer Pro – Volume Booster & Bass Booster
Equalizer Pro is another professional bass booster and 3D Virtualizer. A combination of 3D Virtualizer Equalizer and bass makes your sound experience really good. the app also provides 18 nice backgrounds. 5 bands customize any audio with different effects. the apps take the music next level to experience never like before. 3D effects feature really makes you are in reality. the app improves sound quality. you can customize presets on your requirement. the 3D effects give you Dolby sound experience. Equalizer amplifies any song with bass. check out his pros in below points.
Amplify Audio
Desktop Widgets
Fully Customizable presets
3D Virtualizer
Bass Booster on headphone and stereo
Virtualizer Effects
Audio Booster
9. Bass Booster
Bass Booster is the most advanced equalizer app for smartphones. once you download this app, you will be shocked by how super and ultra bass boosting technology used this app. also, it contains automatic presets for incoming calls. the bass booster app is really small and simple. the app is coming with equalizer to change the sound setting to improve sound quality. Bass Booster gives you clear notes of how much bass will increase. The app is also working for a music player, Video Player, and Online Media player. change the sound presets and get the best effective sound using this tool. check out other cool features
6 Bands Equalizer
20 Presets with customizable
auto-detection preset
four themes
Music  Visualizer
Bass Booster
The App maximizes bass to make the music hard with full of vibration. It changes your music experience. The bass booster is really awesome tool for home DJ parties. it makes you DJ man.  you can enjoy live convert feelings on loudspeakers. the app set bass and trebles frequencies on any songs.
Bass booster is very effective on loudspeakers. you can change immediately bass frequency to loud the music.  the app is available in a different colour. you can change the background colour to change the look. the app provides three widgets for bass boost, virtualizer, and equalizer to change the volume while playing music. you should have a minimum of 1GB RAM to install this app. the app is not good for a long time. because high volume can damage your device.
music virtualizer
Doopvirtualizer
bass and treble customization
Bass booster sound volume control
There are the 10 best sound booster apps for android phones. you can use any of theme. every app is really awesome and supports all android smartphones.
Note:- High Volume is not good for health. also it is very dangerous for speakers and earphones. please listen to music in medium volume. health is really important for us.