Best N64 Emulator – For those of you who are still children in the era of the 90s and early 2000s, you would know with one of these game consoles. Yep, this is the Nintendo 64 or also known as the N64. The N64 is a fifth generation game console made by Nintendo that brings new technologies. The technology is Rumble Pak vibrating technology (known in the PlayStation as DualShock) as well as presenting analog sticks that make players explore 3D games more freely.
This game is very old and no more this games support on our devices. However, if you want to play the games you can use best N64 emulator for your Windows PC or Android and also MacOS.

Studying a functioning N64 is not too difficult, even though finding a cartridge at a reasonable price? Not always so easy. The easiest way to play N64 games is to use an emulator. Here is the best N64 emulator for PC and Android.
Nintendo emulators are developed for the following operating systems:
• Windows
• IOS
• Android
Here The Best N64 Emulator
1. Project 64 ( Windows & Android )
Project 64 was first developed as a trial for zilmar and Jabo developers. This is considered the best N64 emulator. This was released version 1.6 that was considered a very stable emulator. Project 64 still plays better games than most other emulators. P64 uses a different extension ROM, this ROM is not provided with legal program reasons I think, and the developer recommends removing ROM from your own cartridge.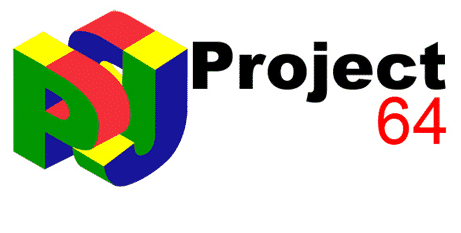 Features and functions:
• Fast game play great engine optimization
• Configurable controls
• Full screen mode supported
Pro:
• excellent game support
• Fast emulator
• Great smooth graphics
• Very few bugs
Cons:
• Only a few minor bugs
2. UltraHLE
UltraHLE is considered the first successful Nintendo 64 emulator. This supported various games, the approach to emulation was not like other emulators, instead of trying to emulate all console components trying to recognize what the game was actually trying to achieve.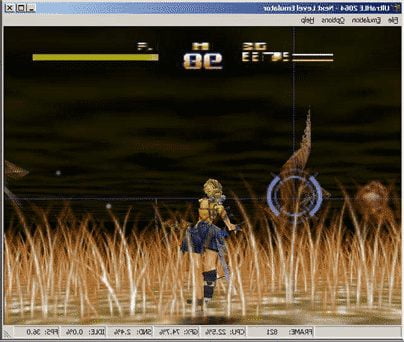 Features and functions:
• High level emulation
• Great graphics and sound support
• Optimized fast emulator
• Full screen mode supported
Pro:
• The concept of large emulation
• Customizable controls
COUNTER
• THIS file is a limitation
• Missing GLIDE2X.dll
• Some bugs
3. Mupen64Plus ( Windows, Android & MacOS )
Mupen64 plus is a wonderful emulator free emulator open source emulator supported by several OSes that can support many choices for gamer who are interested in playing N64 games on their systems.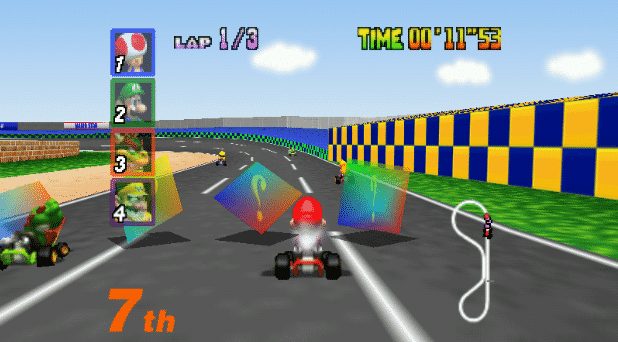 Features and functions:
• Windows, Android and MAcOS platforms support Mupen64 ++
• Running most games
• Open source emulator
• Full screen mode supported
Links:
Mupen64Plus Download For Windows And MAcOS
Download For Android
4. MegaN64 (Android)
MegaN64, a tweaked version of Mupen64 Plus, is by far the most popular emulator on Android, with more than 900,000 reviews and an average user rating of 4.6. Very impressive value. What you get with MegaN64 is a good N64 emulator, very great and very user friendly . The game must be installed on a microSD card to play it. The game is loaded instantly and most of the Nintendo 64 games run seamlessly on this emulator.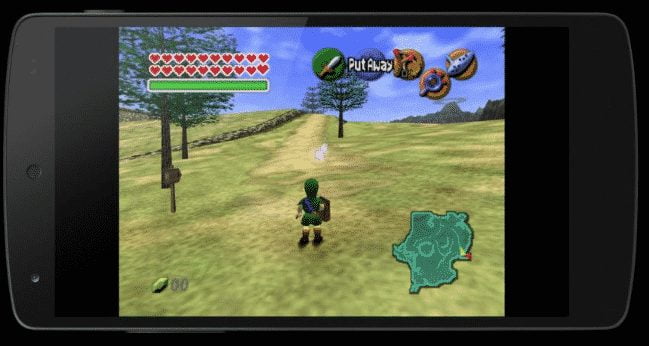 Features and functions:
• Using plugins for display and sound
• Using less resources
MegaN64 (Android)
5. RetroArch (multi-platform)
RetroArch is a graphical user interface front-end, not technically an emulator. However, you can download core emulators to play games on various platforms (PC, cellphone, console). For N64 emulation, RetroArch uses a libretro core similar to Mupen64Plus. However, RetroArch has a number of different differences such as overclocking and more adjustment features.
In some cases, N64 RetroArch cores like Project64 and Mupen64Plus. RetroArch also has a very neat "paraLLEL core" that provides high-resolution visuals in the N64 game
6. ClassicBoy
ClassicBoy is one of the more popular multi platfrom emulators for Android. It supports multiple consoles, including PlayStation, N64, Game. ClassicBoy worked well with all of the games and N64 games runs smoothly and works as you would expect an emulator to work.
Pros:
Smooth to play
Multi platfrom
No bugs and hags
Cons:
free variant has a few features
Cheap but Paid $3.99
7. iDos For iOS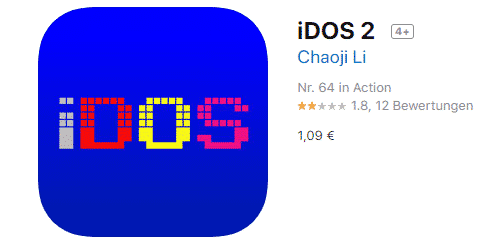 iDOS A Full Featured Universal DOS Emulator for iPad and iPhone devices. if you're want to play old DOS games, this is 1,09 € you need to spend.The emulator lallows an iOS user to play Nintendo DS (NDS) games, N64 Games, Game Boy Advance games, Sega Genesis (Sega Mega Drive) games, Sega Saturn games, and some other classic games on an iOS device.
8. NES Emulators for Mac OS X
With NES Emulator, you can now play popular Ninteno 64 games like the Super Mario, BoxBoy, and other cool games on your iPhone or iPad without jailbreak. To start using NES emulator on your iPhone, you have to first need to access webn.es through your Safari web browser. You will then see a list of best N64 games. Search for the game you want to play and you can play it right away by tapping it.
How To Install N64 Emulator For Windows PC
On Android it's easy to install and play n64 games but Here i will tell you how to setup and install n64 emulator for windows.
For example I will go for Project64
First Download Project64 zip file on your PC.( Link already given on this article)
Next extract the file and open setup Project64.exe
install it the way you want. Once installed, go to the next step.
Go to coolrom.comall/ and choose any game you want Download
create a folder then go to Project64 and select "File".
Then "Choose rom directory" and select your folder. Put your downloaded game into that folder, and it should appear in your games list!
Double-click the game and game will start
So These are the emulator for those who love to play Nintendo games. If you like the article please share with your friends who love to play these games.