As you create high-quality content on your website, it is also important to put in time and effort into a Backlink Strategy. Whether you run a blog or are just a guest writer, to effectively build backlinks, you need a plan.
On the positive side, the more quality content you create, the better your chance of receiving incoming links. On the other hand, you are not guaranteed that this will give you the required results.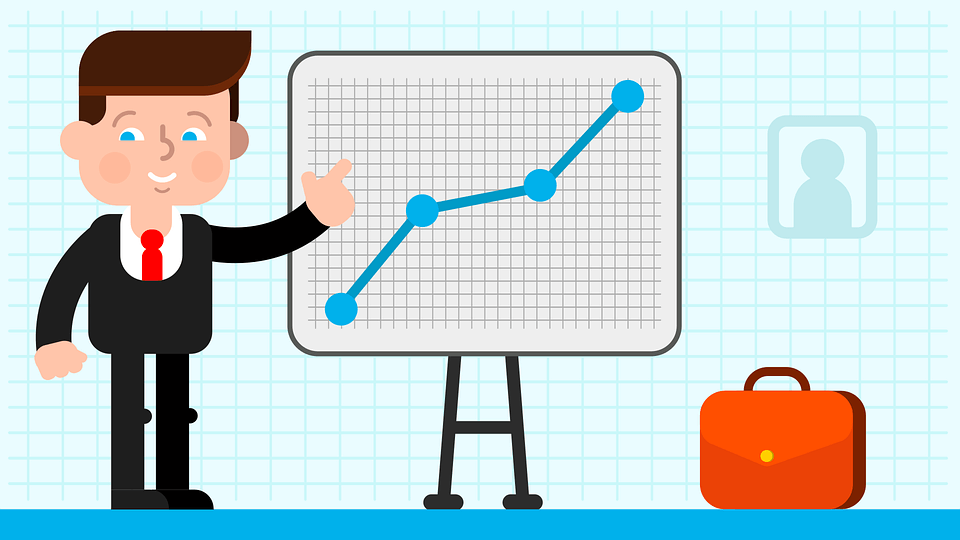 Additionally, you can make use of Spokeo to find the social media profiles of your competitors where they leave the links to their websites.
The days of building low-quality backlinks to your web pages to boost your rankings are far behind us. Recently, if you do this you'll cause more harm to your site. So, what is the best strategy for building links to your website? This depends on the kind of site you have, your strategy, and your general view on SEO.
No matter where you stand, you need to spend some time learning about the various backlink tools that marketing professionals are using to generate good results for their SEO rankings. Some of these tools include:
Read More: 5 Best SEO Tools You Should Be Using Today
Backlink Strategy For Your Website
1.Broken Link Builder

This backlink tool does not force you to search for incoming links that are broken, one page at a time. Rather, it carries out the search on your behalf, assisting you to discover broken links within a short period of time, and shows you the results.
Once you have the results, it is time to get to work. You can start the process of outreaching, with the hope to contact the person responsible for swapping the broken links. If all goes well, the links will point to your site, in just a few steps.
2. Linkbird
In most ways, Linkbird is an SEO tool that does it all by itself. Although most of its features are for link building, it can also be used for:
Analyzing the profile and popularity of your backlinks
Conducting research on keywords for search engine optimization
Tracking your rankings
Locating websites for incoming links that are of high quality
Finding out backlinks of competitors Integrating an email ticket system
This tool can easily help you integrate link building and content marketing techniques. Because they go hand in hand, its importance cannot be overlooked.
3. Check my Links
This is an extension of Google Chrome easily used as a backlink tool for SEO. The best method to have better incoming links is to pinpoint links that are broken to other web pages, contact the appropriate party and suggest it be replaced with one on your web page.
CheckMyLinks allows you to make the process of working as a backlink checker faster. Once you enable the extension you can easily check the backlink. Although most of them show up in green color, some will appear red.
These are broken links, giving you the opportunity to improve those links. Even if you've not used this tool in the past, you can easily make use of it in the future.
4. Pitchbox
When it comes to outreach and link prospecting, there are few tools with as many features as Pitchbox. If you are serious about building backlinks, this tool is a must-have. It automatically provides a follow-up feature that gives you the opportunity to keep in touch with links that are incoming, even when you have limited time. It also has intelligent templates that ensure your outreach stands out.
5. Whitespark
If you want to rank for local search results, you should make use of this tool. Whitespark helps you narrow your focus, saves you time, and gives you the information required to reverse engineer the citations of your competition. This local tool helps you find opportunities such as:
Reviews Directories Donations
Professional organizations
Guest posting
These opportunities put you in the position to build quality backlinks to your website, with the intention of having improved link popularity and better rankings of local terms.
6. Linkstant
The aim of link building is just to generate as many high-quality links as possible. Even though it is more important to have quality than quantity, it doesn't mean you shouldn't know when an incoming link is secured.
This tool was designed to help you know every new backlink to your site. Some importance of this tool includes:
Keeping you motivated and excited after securing a free and quality backlink
Seeing who is more interested in your website
Knowing the reason behind people linking to your website, either for bad or good
7. Monitor Backlinks
This tool is more traditional but very effective. This tool can be used for:
Sending you alerts whenever your competitor gets a new link
Giving you information on all new backlinks
Providing information regarding keyword rankings
8. Spokeo
Another effective tool you can make use of is Spokeo. This is a search engine for people that organizes public records, social network information, and white pages listings to assist you safely get information and learn about people.
Spokeo helps you to find people by making use of phone number lookup, reverse email lookup and people search.
What about the use of this tool in the backlink strategy, you can easily analyze your competitors with it. F.e you can find on the site of your competitors their email or phone number and then run a phone number search or reverse email lookup and analyze their social media strategy and also find out if they have any criminal records.
Conclusion
Backlink strategy isn't new but it is very effective for your SEO ranking and the success of your business at all. Nowadays, there are a lot of different online tools that can help a link builder to perform better. Learn the information above and make use of such a perfect strategy.