A comprehensive B2B marketplace platform is required if you want to grow your company's digital presence through a vertical or horizontal marketplace or if you want to join the market as an independent marketplace operator. The following are essential features to look for in a B2B marketplace platform.
What are some vital characteristics of B2B marketplace platforms?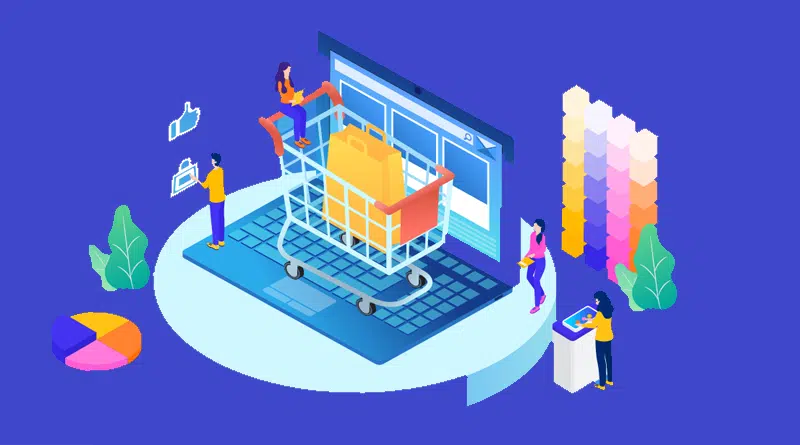 Isn't it standard information that all major eCommerce platforms provide essential selling? Enterprise businesses, on the other hand, require specific capabilities such as:
Management of many categories for consumers in a range of places, including various retailers and product categories.

Accounting, inventory, and customer relationship management (CRM) systems can all be integrated.

The ability to track a customer's purchase history and recommend new products based on that data.

Scalability to fulfill an organization's anticipated high-traffic needs.
B2B marketplace platforms for enterprises are listed below
Begin with the most recognizable brands. There aren't many rivals in this industry because it is so young. If you intend to operate your eCommerce website, it should be capable of performing a variety of activities.
Izberg
Look at IZBERG if you want to do business in the EU. Similar to Mirakl, it is a back-end-only marketplace platform that connects to companies using APIs.
IZBERG has been enhanced for both B2B and C2C markets, and it now supports B2B payment mechanisms such as net terms, invoicing, and others. This platform's marketplace solution makes it simple to sell physical and intangible items, as well as services.
Marketplacer
You may conduct business with both companies and consumers using Marketplacer's eCommerce marketplace platform. The platform's technology is built on a hub for operators and a gateway for vendors.
These modules enable you to create a personalized front end, support digital goods, and organize events and services. The API is compatible with several eCommerce systems, including Shopify, Magento, BigCommerce, and WooCommerce.
Oro
OroCommerce, for example, is a marketplace eCommerce system that is mainly intended for B2B transactions. From the same backend as the marketplace system, you can run your eCommerce website. As far as business models are concerned, OroMarketplace is flexible enough to accommodate any of them.
A built-in CRM system can help marketplace operators and suppliers better serve their consumers. Suppliers and marketplace operators will be able to automate their business operations with the help of a sophisticated workflow engine and rich reporting capabilities. It includes features to let sellers administer, manage and onboard their accounts. These technologies assist sellers in keeping tabs on their sales. Third-party system interfaces enable a comprehensive and scalable API on the open-source and free platform.
AppDirect
AppDirect may be used as a marketplace for the products and services of digital service providers. If your aims include the manufacturing of actual items, this will not be a choice for you. AppDirect, on the other hand, has extensive experience in providing a marketplace platform for selling digital products and subscriptions on any platform or device that links business-to-business and business-to-consumer markets.
It can communicate with other apps via an API. It was designed for telecommunications, but it may today be used for practically any digital product. Product management and seller onboarding solutions from AppDirect are mainly designed for the digital products sector. Vendor onboarding and reporting are standard capabilities on marketplace platforms that assist merchants in retaining and attracting new customers.
Mirakl
When it comes to marketplace software, Mirakl takes a unique approach. There is no front-end interface for B2C and B2B marketplace transactions, only a back-end. Instead, it gives developers access to APIs and pre-built connections to create a better purchase experience.
It integrates with several business eCommerce systems, including Magento Commerce, SAP Commerce Cloud, and Salesforce Commerce Cloud. Aside from thorough reporting, there are tools for product administration and tracking and monitoring the operators' and sellers' activities.
Spryker
Customers with Spryker B2B and B2C eCommerce licenses may use the PaaS marketplace solution to expand their organizations. Despite the lack of a Spryker webstore, the platform is still available. Spryker's marketplace platform also offers a headless design that makes it simple to customize the front end.
When UPC-coded items are utilized, the business frameworks for bidding and auctions become simpler. Cross-channel sales integration is also possible with this solution.
Finally
Choosing the best marketplace platform for enterprises is not always straightforward, so don't do it on the spur of the moment. Ensure that staff from various departments participate in decision-making. If the program is meant to interact with mission-critical systems, the IT team must guarantee that it does so.
Marketers must also verify that their platform offers customization and merchandising options that are appropriate for their requirements. Hence, you'll need decision-makers from each unit since each group has different demands.
Further, the total cost of ownership (TCO) directly influences platforming success, yet many firms underestimate the entire cost of a new platform, from installation to ongoing expenditures. To get the platform up and running, you'll need to budget for a range of expenditures, including consulting fees, development costs, and a variety of additional expenses. Following installation, you may be liable for a slew of extra charges, such as license, hosting, and maintenance. Before choosing a platform, consider how each of these factors will affect the total cost of ownership.