B2B eCommerce has become increasingly important for businesses to reach a wider audience and increase sales. However, managing a B2B eCommerce store can be challenging, especially when managing complex customer relationships, pricing, and inventory. This is where orocommerce comes into play. Orocommerce is a powerful B2B eCommerce platform designed to streamline complex sales processes and provide a seamless buying experience for customers.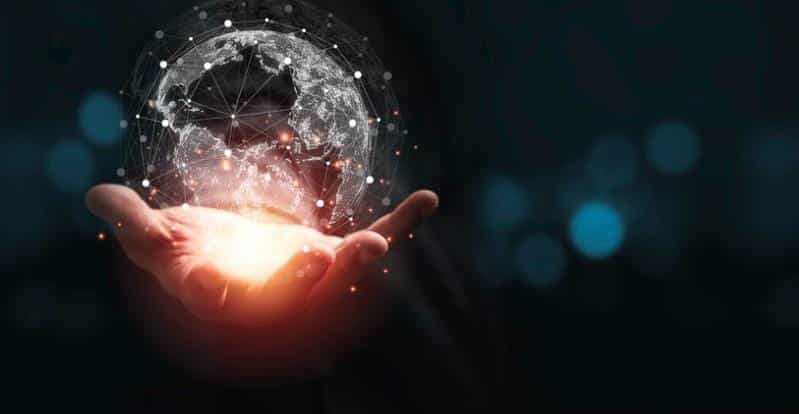 This blog post will delve into the benefits of using Orocommerce for your B2B eCommerce business. We will explore the features and capabilities that make Orocommerce stand out from other eCommerce platforms and how they can help you optimize your sales processes and increase revenue. Whether you are a small business or a large enterprise, Orocommerce has the tools and functionality to help you succeed in this competitive world. Take your B2B eCommerce business to the next level with the top OroCommerce development company today!
So, let's dive in and discover how Orocommerce can help you gear up your B2B eCommerce business.
What is Orocommerce
Orocommerce is an open-source B2B eCommerce platform that allows businesses to create powerful online stores to serve their customers better. It is designed to handle the complexities of B2B eCommerce, including customer management, order management, and pricing.
Key Features –
Here are some of the key features of Orocommerce:
Multi-Channel Selling
Orocommerce supports multi-channel selling, allowing businesses to sell their products across multiple channels, including eCommerce websites, mobile apps, and social media platforms.
Personalization
With Orocommerce, businesses can create a personalized shopping experience for their customers by offering customized product recommendations, pricing, and promotions.
Product Catalog Management
Orocommerce has robust product catalog management tools that allow businesses to easily manage their product catalogs, including product descriptions, pricing, and inventory.
Advanced Search Functionality
Orocommerce features advanced search functionality that allows customers to find the products they are looking for quickly.
Integration with ERP and CRM Systems
Orocommerce integrates seamlessly with ERP and CRM systems, allowing businesses to manage their sales and inventory data in one place.
Benefits
Some of the benefits of Orocommerce include:
Customization
Orocommerce is highly customizable, allowing businesses to create online stores that reflect their brand and unique selling proposition.
Scalability
Orocommerce is highly scalable, allowing businesses to grow their online store as their customer base expands.
Flexibility
Orocommerce is highly flexible, allowing businesses to adapt to changing market conditions and customer demands.
Security
Orocommerce is built with security in mind, ensuring that customer data and transactions are secure and protected.
Orocommerce is an excellent platform for B2B eCommerce businesses looking to streamline their operations and offer a seamless shopping experience to their customers.
Why Use Orocommerce for Your B2B eCommerce Business?
In today's fast-paced business environment, it is essential to have a robust eCommerce platform that meets the demands of B2B buyers. Orocommerce is a platform that provides advanced features to enhance the B2B eCommerce experience.
Here are some reasons why you should consider using Orocommerce for your B2B eCommerce business:
Competitive Edge
With Orocommerce, you can gain a competitive edge in the market by providing a seamless buying experience to your customers. The platform's advanced features, such as personalized pricing, multi-channel selling, and integration with CRM and ERP systems, help you stay ahead of competitors.
Streamlined Sales Processes
Orocommerce simplifies your sales processes by automating quote creation, order management, and invoicing tasks. This reduces the chances of errors and saves time, enabling your team to focus on more critical tasks.
Improved Customer Experience
Orocommerce provides a personalized buying experience to customers by allowing them to customize their account settings and view relevant product recommendations. In addition, the platform's advanced search functionality helps customers find products quickly, leading to a better user experience.
Increased Efficiency
Orocommerce enables you to manage your product catalog efficiently, reducing the chances of errors and making the overall process more streamlined. With real-time inventory tracking and advanced reporting, you can make data-driven decisions that can positively impact your business.
Better Data Insights
Orocommerce provides valuable data insights to help you understand your customers' buying behavior, preferences, and key metrics. This information can be used to optimize your sales and marketing strategies to increase revenue and profitability.
Orocommerce is a robust B2B eCommerce platform that can help your business stay ahead of the competition, streamline your sales processes, and provide a personalized buying experience to your customers.
Orocommerce Implementation Process
Orocommerce is an effective platform for B2B eCommerce businesses that offers its users a comprehensive set of features and benefits. However, before implementing it in your business, you must clearly understand the implementation process. In this section, we will discuss the Orocommerce implementation process in detail.
Planning and Preparation
Before implementing Orocommerce, proper planning, and preparation are necessary. This step includes defining business requirements, selecting the appropriate hosting environment, and creating a project plan.
Installation and Configuration
The installation and configuration step involves:
Setting up the Orocommerce application on your server.
Configuring database settings.
Ensuring all the necessary extensions are installed and configured correctly.
Customization and Development
Orocommerce allows customization and development to tailor the platform according to your business needs. This step involves creating custom modules, modifying existing modules, and integrating third-party applications.
Data Migration
Data migration is a crucial step in the implementation process. It involves transferring data from the existing system to Orocommerce, including products, customers, orders, and other relevant data.
Testing and Launching
Before launching the platform, extensive testing is necessary to ensure that it meets the business requirements and is error-free. Once the testing phase is completed, the platform can be launched for public use.
The implementation process of Orocommerce involves careful planning, installation and configuration, customization and development, data migration, and testing and launching. By following these steps, businesses can effectively implement Orocommerce and utilize its features and benefits to enhance their B2B eCommerce operations.
Conclusion
Orocommerce is the ideal platform for businesses looking to make a mark in B2B eCommerce. Its vast array of features, scalability, and flexibility make it a perfect choice for businesses of all sizes. Implementing Orocommerce may seem daunting, but the process is streamlined and customized to fit each business's unique needs. The benefits of using Orocommerce are many, including better customer experience, increased efficiency, and improved data insights. So, if you're considering a B2B eCommerce platform, it's time to gear up your business with Orocommerce.
To truly maximize the potential of OroCommerce, you need customized OroCommerce solutions tailored to your specific business needs. Whether it's optimizing your site's SEO, streamlining your checkout process, or enhancing your product catalog, the Best IT Services Companies can help you easily achieve your goals. So why settle for mediocrity when you can stand out with OroCommerce and customized solutions that put your business on the path to success?