2021 looks extremely promising with all the Android phones that are lined up to be launched in the coming months. Here are 10 Android phones that you should look forward to, which will undoubtedly leave you spellbound.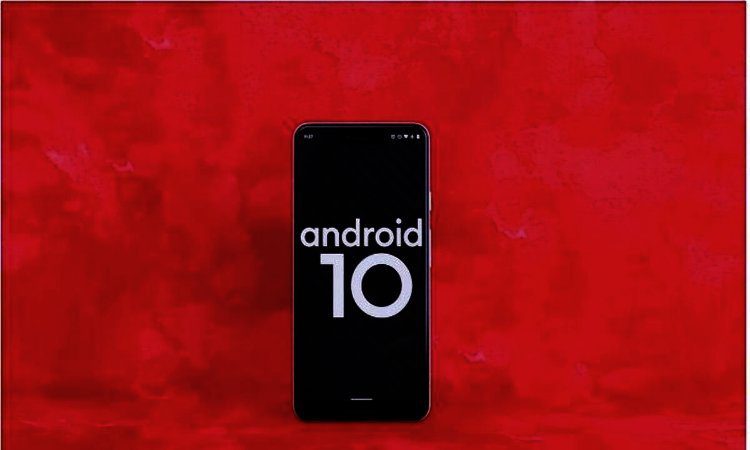 1. Xiaomi Redmi K40
Like most years, Xiaomi once again has several top-notch mobile phones waiting to hit the stores in 2021. The Xiaomi Redmi K40 is set to be launched in mid-2021 and is expected to be available for just 22,490 INR. With the powerful Qualcomm Snapdragon 870 chipset powering it, the device has the potential to become the best mobile under 30,000 INR.
The stylish-looking device sports a 6.67-inch Super AMOLED display. With a screen resolution of 1080 x 2400 pixels, you can get a cinematic experience while watching videos and movies.
2. Vivo V21
The Vivo V21 smartphone runs on the Android v.11 operating system. The phone's stellar performance can be attributed to the MediaTek Dimensity 800U MT6853V SoC, which clocks at 2.4 GHz. Additionally, the 8 GB RAM will ensure that you can use as many applications as you want at the same time without the phone slowing down.
On its rear side, the phone boasts of a 64 MP primary camera, an 8 MP ultra-wide-angle camera, and a 2 MP macro camera, as they work together to let you capture stunning images. As for its front camera, a marvelous 44 MP sensor ensures that you click exceptional selfie photos. The phone's 4000 mAh battery also makes sure that the smartphone lasts longer, and remains operational for hours on end.
3. Realme 8 Pro 5G

With the Realme 8 Pro 5G, the 108 MP primary shooter on the rear steals the show. The phone's 108 + 8 + 2 + 2 MP quad rear camera set-up equipped with an LED flash can click high-quality pictures even in areas that are dimly lit. Furthermore, the 16 MP front camera lets you click impressive selfie images. The phone has 6 GB RAM, making it lag-free, while the 128 GB internal storage capacity lets you store important files and documents. Finally, the phone's 4500 mAh battery assures long hours of uninterrupted activity.
4. Motorola Edge S

Expected to be priced at just 22,590 INR, the Motorola Edge S is a phone to look forward to. The device's stunning 6.7-inch display has a 90 Hz refresh rate, which makes it the ideal gaming smartphone for gaming enthusiasts. It also proves to be future-proof by being compatible with 5G. The device sports a 64 MP + 16 MP + 2 MP triple-rear camera array, and a 16 MP + 8 MP dual selfie camera set-up, letting you capture awe-inspiring photos.
5. OnePlus Nord N10
Following the success of the OnePlus Nord, it is not surprising that the hype around the OnePlus Nord N10 is massive. Set to be launched in India sometime in June 2021, the OnePlus Nord N10 is packed with jaw-dropping features and specifications. The phone comes equipped with a Qualcomm Snapdragon 690 octa-core processor, which facilitates seamless performance. Also responsible for its hype is the fact that the device supports 5G while being pocket-friendly. Its 6 GB RAM is also efficient in making sure that the user experiences no glitches while multitasking on the device.
6. Realme GT 5G
Buying a realme mobile will be really a wise decision as you get the best at a very reasonable price. Another great smartphone that Realme is about to roll out is the Realme GT 5G. As the name suggests, the phone supports 5G, and therefore, one can be sure that the phone will remain relevant even in the future. Powered by the Snapdragon 888 chipset, the device is set to be equally fast and efficient. As for its rear camera set-up, the smartphone flaunts a 64 MP + 8 MP + 2 MP triple-rear camera array, which lets you click captivating images. The 16 MP front camera is also a great feature for all selfie lovers.
7. Vivo iQOO Z1x

Announced in early 2021, the Vivo iQOO Z1x is also scheduled to be launched in June 2021. A screen resolution of 1080 x 2408 pixels offers a vivid viewing experience to the users. The device houses a 48 MP + 2 MP + 2 MP rear camera array and a 16 MP selfie camera, which is good news for all amateur photographers. With its Snapdragon 765G chipset and 6 GB RAM, be sure to never experience any lags or glitches while using this device.
8. Xiaomi Poco F3
Another class act by Xiaomi, the Poco F3 smartphone is an upcoming model priced at 30,190 INR. It is supported by the Snapdragon 870 octa-core processor which works in tandem with the 6 GB RAM to deliver a seamless performance. The phone also sports a 48 MP + 8 MP + 5 MP quad-rear camera set-up to take colorful pictures in multiple modes. Additionally, this smartphone comes with a 128GB internal storage capacity, which offers you adequate space to store your favorite movies and music files.
9. Samsung Galaxy M42
Samsung mobiles are still the most selling mobile phones in India among the category of premium mobiles. This model by Samsung is a device that a lot of people are looking forward to. Powered by the Snapdragon 730 SoC, the phone is set to offer an impressive combination of reliability and performance. The splendid 64 MP + 8 MP + 2 MP rear camera array definitely stands out and lets you capture captivating photos. The smartphone also captures amazing selfies with its 32 MP front camera. This Samsung mobile price is expected to be around 22,990 INR.
10. Xiaomi Mi 11 Pro
Last but not least, Xiaomi's Mi 11 Pro is an impressive model that is lined up for the future. The powerful Snapdragon 888 chipset, along with the massive 8 GB RAM makes the phone a true powerhouse. Furthermore, its 5000 mAh long-lasting battery also adds to its value. The smartphone comes with an impressive 50 MP + 8 MP + 13 MP triple rear camera set-up, and a 20 MP front camera, offering you an enthralling photography experience.
The Bajaj Finserv EMI Store is the first of its kind in India that offers products at no-cost EMIs. You can find a million products at the EMI Store, all from reputed global brands. Additionally, the shipment also reaches your doorstep within just 24 hours of placing the order.