2020 is the best year in history to create a great website and grow your brand. Why? There are tons of different ways to build a website in 2020 – no coding experience required. If you look back only a few years ago, it was impossible to have a quality website without spending tons of money on it. Even if you could find good coders, you had to nag them and watch them every step of the way to make sure your website turned out exactly how you wanted it to.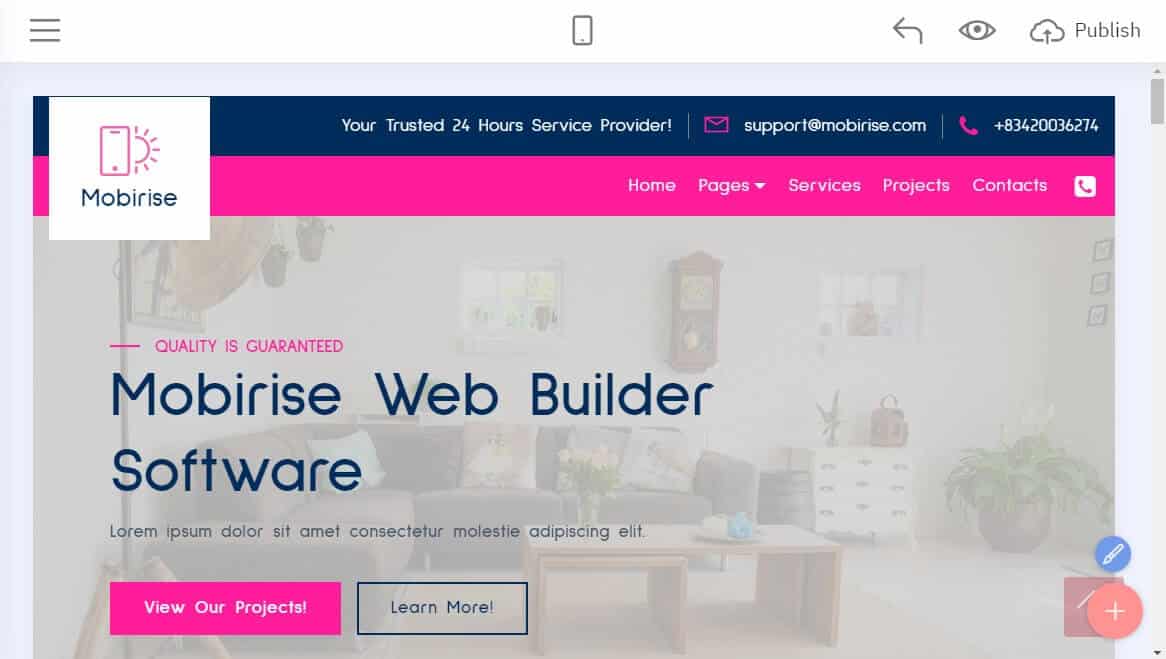 Now, you can do everything you want and more yourself from the comfort of your own home. You also have the benefit of saving a ton of money – most website designers are cheap and easy to learn. Mobirise is the best web builder software available online. You can download the program and build your website from anywhere; you don't even need an internet connection.
What is Mobirise?
Mobirise is a state-of-the-art web builder software that allows the user to create their perfect, customized website from everywhere. The app is completely free, which differentiates it from the many competitors that charge for similar software. It was created to make small to medium-sized websites, although you could theoretically use it to create large websites as well. More than 2500 templates exist through the program, allowing you to completely customize your website.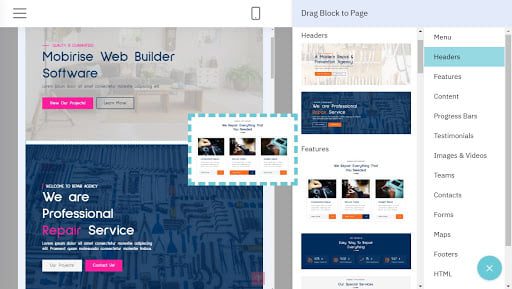 You won't need to have any sort of coding knowledge to create a great website with Mobirise. Rather than working from the back with complex strings of code, you'll create your website visually. The programming is not unlike programs where all you must do is drag and drop; you also have many different premade templates at your disposal. If you are a coder, it will come in handy – having computer experience of any kind helps when tackling a virtual project.
Some other key things to know about Mobirise best offline website builder is that it's designed to make your website beautiful both for desktop and for mobile use. Too many website design programs make great websites for desktop users but leave mobile users completely hanging. Half of all website visits today are done on smartphones, so if you're using a web builder software that will only build you a desktop-friendly website, you're missing out on a huge market of other customers.
Mobirise Features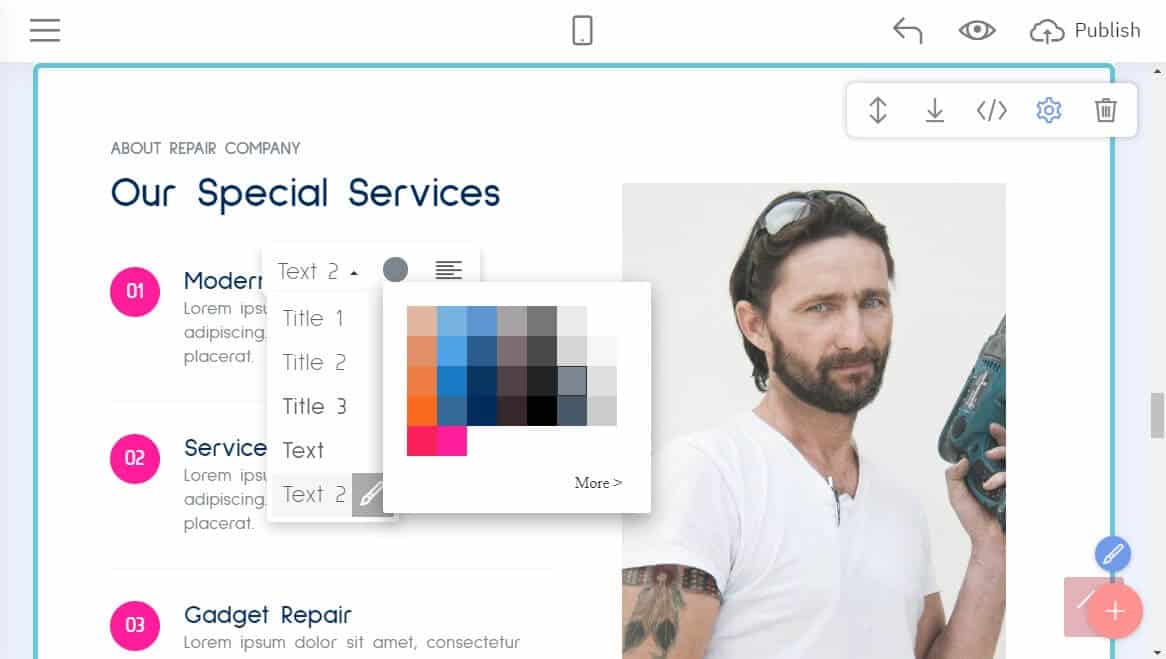 Mobirise features thousands of different blocks, or sections of a webpage, all of which can be added to any webpage in any order. That means you can completely customize your website to fit your needs. For example, if you want your homepage to have featured products for sale, you can add product blocks to your homepage and make your ideal website a reality. You also have a variety of pre-built webpages at your disposal that you can use as templates while crafting your site.
Unlike other programs, you don't have to host your website at a Mobirise featured hosting site. You can host the website you create anywhere you want. This means that the program is completely free, start to finish, with absolutely no obligation to pay for anything Mobirise-related ever.
Finally, Mobirise is open to help and support from its users. You are always welcome to contact them and get help or suggest things that will improve the experience for everyone. It's incredible that Mobirise has fantastic customer service, especially when you consider that they really aren't paid by their customers!
How to Use Mobirise
Using Mobirise web builder software is extremely easy. To start, simply download the program on your computer – it's totally free. The downloads for Windows or Mac are available at mobirise.com. After downloading and installing the file, you'll be ready to create your website. You'll start your new website by picking between the free themes and the premium themes, which are basically templates for your website.
After that, you'll add blocks to each webpage to customize it according to your needs. This part is all drag and drop, so it's an incredibly simple process. Each block is equipped with a text editor, so you can add text, change color and font, make titles and headlines, etc. You can also add backgrounds, videos, and images.
Once your website looks good, you can hit preview and check out what the website will look like both on desktop and on mobile. It's that easy!
Final Thoughts
If you're looking to make a beautiful, custom website for your brand or business, look no further. Mobirise.com is the best place to craft your website, and since it's free, you have nothing to lose.