Nowadays, everything we can do through a smartphone. Including those who are busy, many people modify the video into good work. Here are some of the coolest video editing apps, for smartphones that you must try.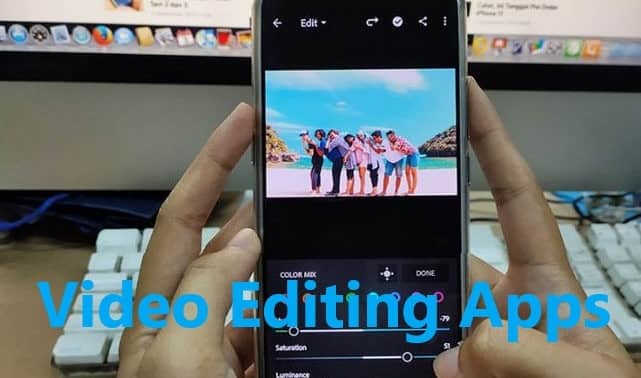 Everyone makes videos with a specific purpose, most videos are made to be a memento of a particular moment. Nowadays many people edit videos to be more interesting to watch, then publish to social media.
Even now video content can make money, for example, becoming a YouTuber. By creating interesting video content, you can flood the audience.
Tips to make money on YouTube is a large number of viewers, the more people who are interested in your video, the more money coffers you get.
There are lots of content ideas that you can use, but all of them require process, consistency, hard work, and creativity.
Not only do you need to be creative in determining themes, but you also have to be creative in editing videos to make it look more attractive.
Read More: How to Translate Youtube Video Subtitles Automatically
Latest Video Editing Apps for Android Smartphones
If you are interested in making a cool video a la YouTuber style, you can edit it via smartphone. You only need a few video editing applications, like this:
1. VivaVideo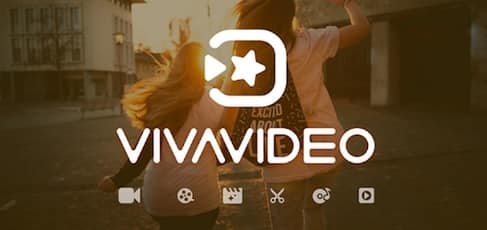 You can get this VivaVideo application by downloading it in PlayStore, a video editing apps that you absolutely must try. With this application, you can produce videos that look professional and elegant.
A variety of editing features are available, so you can experiment according to your style and taste. One of the most frequently used features is the Photo Movie feature, with this you can make your photo collection into a cool video.
In addition, this application can also be used to edit a video. You can modify your video, such as removing unnecessary parts, adding sound effects, and adding text.
2. VideoShop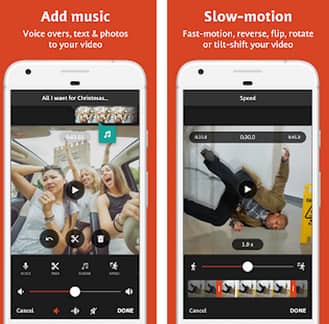 VideoShop application is equally good, very suitable for you who like playing with videos. This application is different from VivaVideo because VideoShop can only be used to edit videos.
With this application you can modify your video from setting the video display, resizing, cutting the duration, giving transitions, you can also add text, filters, and themes. Complete enough right?
VideoShop can also add unique sound effects, for example, the sound of you laughing, animal sounds, or other unique sounds. Surely it will make your video results more interesting, and worthy of publication.
3. KineMaster
With the KineMaster application, you can combine some videos, add photos to videos, add text, and also cut clips.
With a beautiful design, and complete features can make the video the way you want.
KineMaster is an application for editing videos in seconds because it is a simple editing tool. You can also share your video results directly to social media like Facebook, Instagram, Whatsapp, and so on.
4. FilmoraGo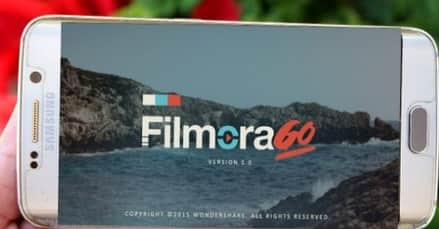 There are many application options that can make your videos more interesting, FilmoraGo video editor application is one of them.
Application that offers various video editing features, such as adding effects, music, combining videos, transitions, adding text, and combining photos into a video.
This application is also very easy to operate, making it suitable for beginners. If you want to make a video for content, a birthday video or a memento video.
You can use this FilmoraGo application, you can get it for free at Playstore.
5. ActionDirector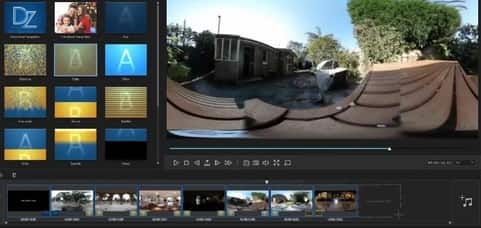 Now the ActionDirector video editing application is available for android, so you don't need to use a PC to be able to edit through this application.
It has several features such as cutting clips, adding sound, changing image colours, and adding text.
With this application, you can adjust videos with just a few taps on the screen. Because everything can be done with simple controls, so you can produce cool videos quickly and easily.
6. VideoShow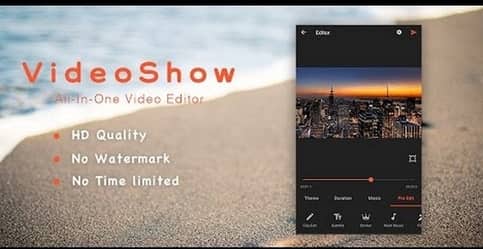 VideoShow is a simple video editing application but can produce good videos. This application can apply different effects features, can also be used to change audio, add text.
This application is suitable for making small changes to your video, the results of the video will not fill the storage space. Because the quality is the same as the original video before editing.
7. InShot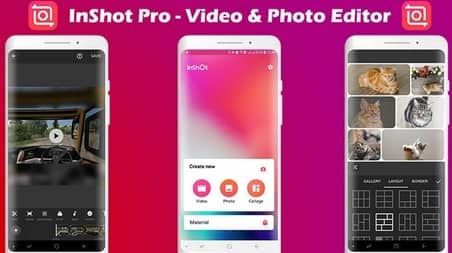 InShot is also an application that is widely downloaded by the public, you can get it in Playstore. To use this application, you can subscribe every month or you can also enjoy it for free.
There are various editing features such as trimming videos, changing video appearance, making the background blurry, adding music, stickers, text, and also changing the background.
Most people use this application before uploading it on an Instagram account because it can produce 1: 1 video or photo resolution.