It is much easier to be a student now than 10-15 years ago. In the era of global digitalization, students have access to all kinds of applications, devices, and useful websites. Now the services help students work with information, plan their workload, take notes, learn words or terms, read online library books, and make presentations with a stylish design. All this greatly facilitates student life and leaves more time for the most important thing – gaining knowledge.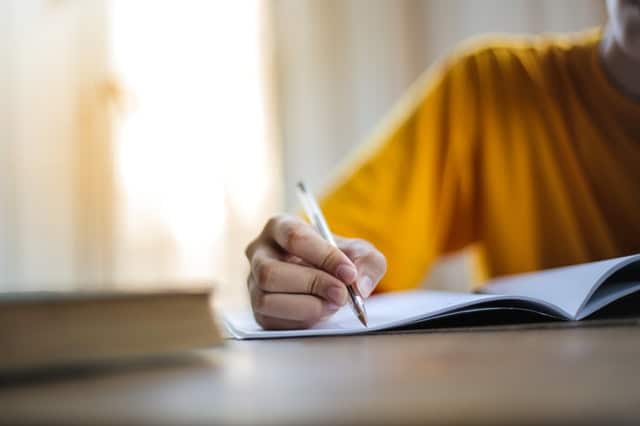 In this article, Wr1ter.com has compiled a selection of the most useful services for students that will make life easier and help correctly synchronize study, work, and hobbies.
1. Google Keep
If you actively use Google Drive and other services to create documents, spreadsheets, and forms, it's a service just for you.
Keeping to-do lists and creating notes with lecture material, articles, or abstracts from books is very convenient. One of the coolest features is the automatic ability to translate text from an image into a text format. For example, you want to copy text from a book to use in your work. Instead of retyping or searching for a service, you can take a photo or make a screenshot and attach it to Google Keep, then use OCR, and you're done.
Also, you can set a reminder to remember to complete a task or add a co-author to share your text notes.
Price – free with a google account.
Version – Cloud (login via Google Drive and separately via browser), iOS/Android apps
2. Unsplash
It is a service for finding stock photos that can be used in presentations, reports, term papers, and other works. The search works better in English, but for users' convenience, all images are categorized: textures and patterns, fashion, business and work, films, etc.
Price – for free
Version – Cloud
3. Visme
For those who used Canva for presentations, this is a great alternative. If you are unfamiliar with any of them, then the main value of the service is a convenient tool for creating presentations and infographics. Visme offers an image library, the ability to upload your images, different fonts, and ready-made presentation templates.
Price – for free
Version – Cloud
4. Udemy
The online learning platform Udemy connects students from all over the world with the best educators. Udemy helps people achieve their goals and make their dreams come true. The platform has the largest selection of courses in the world. You can choose from 155,000 online video courses with updated content posted every month. Forty million students from 180 countries study at Udemy.
Who can benefit:
Those who want to gain new knowledge in any area of ​​interest.
Those who want to deepen their professional knowledge.
Price–free and prepaid
Version – website, iOS/Android apps.
5. Wr1ter.com
It is an online student service for help and advice on any academic paper. Wr1ter.com will provide support in writing essays, research papers, term papers, theses, etc. The company is ready to assist at any stage of the work, from writing from scratch to editing and proofreading. Here you will find expert writers in any subject.
Price – free blog with guidelines, tips, and examples on how to write any academic paper. Essay and other paper writing services depend on the type of work and deadline.
Version – website.
6. Craigslist
A service where you can find anything from a used tablet to a car for a reasonable price. Many students also find part-time jobs here.
Price – Free
Version – website and mobile app.
7. Megabus and Greyhound
The most high-demand services for anyone who uses buses. Here one can see the bus schedule and order a ticket, get a promo price for an intercity bus for only $1.
Price – Free
Version – website
8. Skyscanner, Expedia and Orbitz
These are the most convenient services for finding the cheapest plane tickets. All flights are offered on the website or mobile application, from the most expensive to the cheapest. Please note that many carriers may charge additional baggage fees.
Price – Free
Version – website and iOS/Android apps
9. ISIC.org
A website that provides data about student discounts in various countries.
Price – Free
Version – website and iOS/Android apps
10. Enterprise, Avis, Hertz, Fox car, Jucy car
Here everyone will find quality cars at a very affordable price.
Price – Free
Version – website and iOS/Android apps