The world of esports is relatively new: the industry has been around for more than 30 years now but has only recently seen its decisive development to become appealing to the masses.
However, the spread of gaming consoles and computers, and consequently of competitive video games, has allowed tens of millions of fans to give their best on their favorite titles while also becoming among the best players in the world.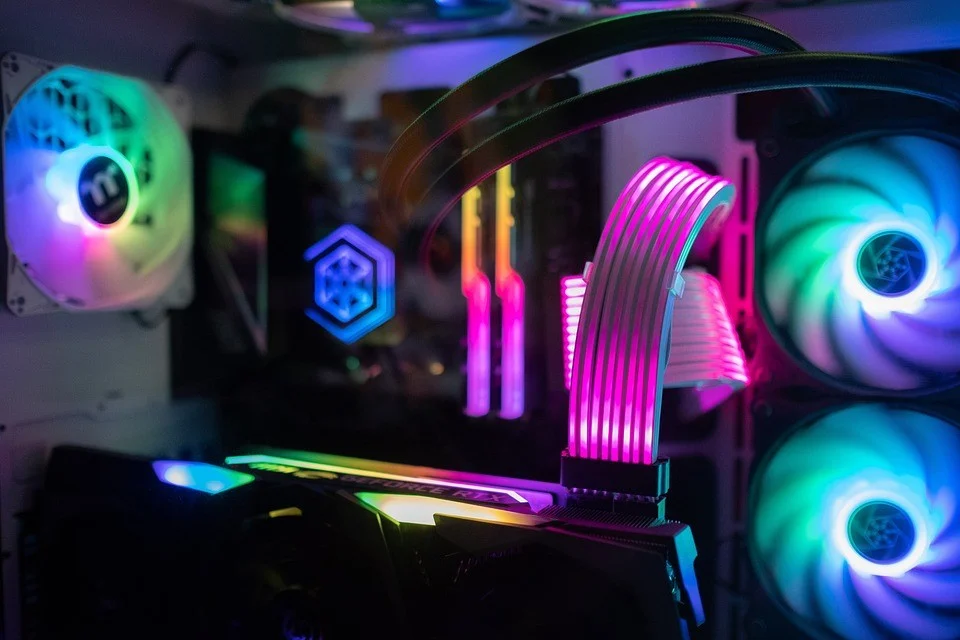 Making a list of the best or most important competitive video games in history is therefore complex, as their impact in the industry only sometimes coincides with global notoriety and popularity or with authority from an economic or ludic perspective.
However, looking at the esports environment today, we can list the top 5 most competitive games of all time.
1. League of Legends
The king of MOBAs-and perhaps the king of esports to date-is League of Legends: Riot Games has been working assiduously since 2009 to make the ultimate video game, from which an entire ecosystem of titles, movies, comic books, and TV series inspired by the characters' lore is slowly emerging. Over the years, popularity has increased exponentially; to date, the competitive scene is increasing more.
The aesthetics, accessibility to gamers, and an incredible variety of champions have made League of Legends the perfect esports game for less experienced gamers and those with years of MOBA experience.
The competitive intensity is also evident from the official competitions that, during broadcasts on Twitch and YouTube, continue to attract more and more viewers and bettors who enjoy a lot LOL odds.
Finally, we can say that the years go by, but League of Legends will remain one of the industry's mainstays.
2. Counter-Strike
Counter-Strike is the quintessential competitive first-person shooter: since Counter-Strike 1.6 debuted in 2000 as a standalone version of the mod made for Half-Life, the project has been successful worldwide and quickly became the FPS of choice for the growing esports scene.
Despite the dated title, the community is still active, aided by its more old-school essence than the modern Counter-Strike: Global Offensive (CS: GO).
CS 1.6 was the turning point for FPS, and many historical players preferred it even to its successors, especially Counter-Strike: Source.
Slowly, however, CS: GO became mainstream and spawned a thriving competitive scene, spreading further with the move to Free-to-Play.
3. DOTA 2
DOTA 2 is the second Valve Corporation title to take the esports world by storm, and surprisingly, again, it is a project born from a mod, this time for Warcraft III: Reign of Chaos. After the first installment, called Defense of the Ancients, the sequel became a benchmark for competitive gamers in 2013; it was a direct rival to League of Legends, another MOBA released in 2009.
DOTA 2 has a fantastic esports scene, with Valve running a format known as Dota Pro Circuit. This tournament series awards qualifying points for direct invitations to The International, the premier global competition held annually with a crowdfunded cash prize system that has seen over $40 million, one of the highest among major competitive games in the esports scene.
4. StarCraft II
The original StarCraft has been a driving force behind the rise of top competitive games such as DOTA, League of Legends, and others, cementing itself as the definitive RTS since 2003.
If there are bars and clubs dedicated to watching esports and sharing the passion for competitive gaming, however, it is thanks to StarCraft II. This sequel led to the birth of one of history's most critical competitive scenes and shaped esports as we know it today.
Although becoming a professional player is extremely difficult, it attracts millions of fans worldwide and is fundamental to the industry. It is especially successful in South Korea, where it remains one of the most widely followed esports.
5. Call of Duty
There is no disputing that Call of Duty is still one of the most internationally beloved franchises, even in the competitive scene.
After the first three chapters that cemented Activision's homegrown saga among the world's best-selling video games, Call of Duty 4: Modern Warfare spawned a prolific competitive scene thanks to its presence in the MLG Pro Circuit for more than a year.
If the esport world today knows organizations like EnVyUs, FeaR, and, indirectly, OpTic Gaming and 100 Thieves, it is thanks to CoD 4.
Subsequently, it was mainly Call of Duty: Black Ops II that conquered the competitive scene for the franchise, aided by its landing in the MLG Pro Circuit as Halo's main-stage replacement and its commercial success on a global scale.
Call of Duty remains among the benchmark titles in the competitive world, mainly thanks to the battle royale Call of Duty: Warzone and Call of Duty: Mobile on smartphones, which are free and, therefore, even more accessible than the chapters released annually.