Inside the YouTube application, there is a take a break feature that serves to remind users to stop accessing YouTube when the specified time is up.
For example, you want to stop accessing YouTube for the next 30 minutes, so you can choose the frequency of reminders every 30 minutes. As for activating it, you can enter the "settings" menu and select "remind me to stop watching."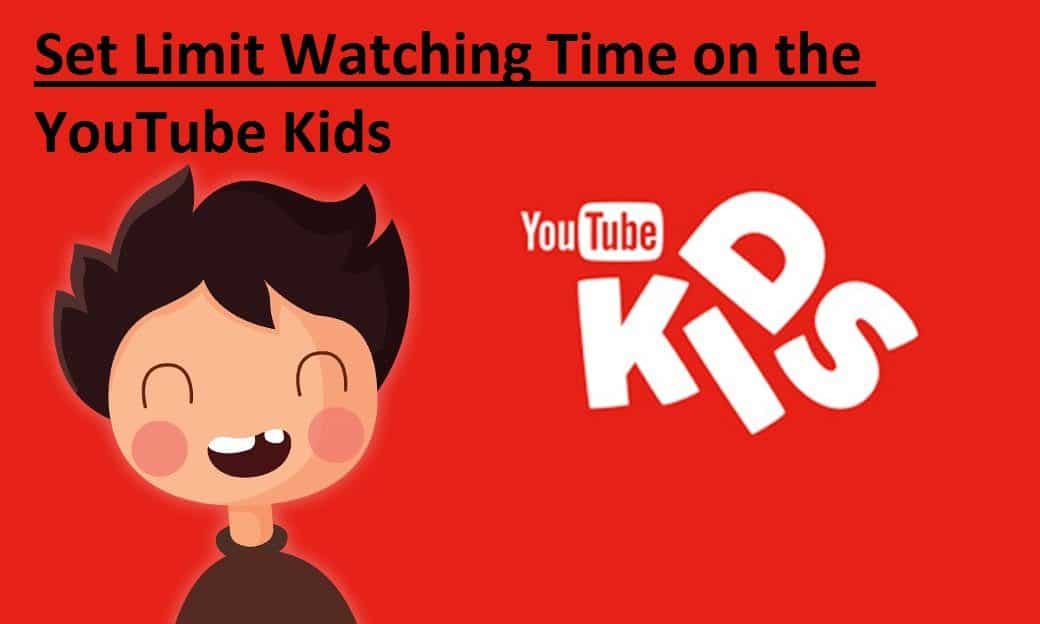 YouTube's take a break feature is indeed good. But unfortunately, this feature is not too effective to use, because take a break cannot forcibly stop when users are watching videos.
As a result, many users still continue to access YouTube. And Google, as the parent company of YouTube, finally eliminated the feature.
Talking about watching limits, you who have younger siblings or minors, it's better to use YouTube Kids. Why? Because by using YouTube Kids, you can limit their viewing time.
How to? Please see the methods below.
Set Limit Watching Time on the YouTube Kids
1. Open the YouTube Kids app. Once you've entered the veranda, please tap the padlock symbol.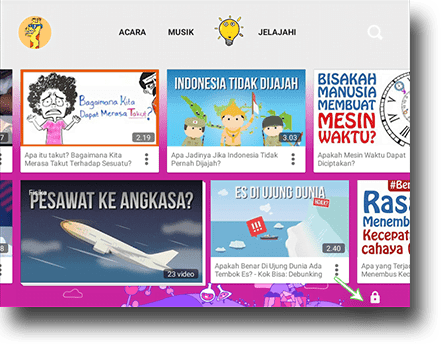 2. Select the timer.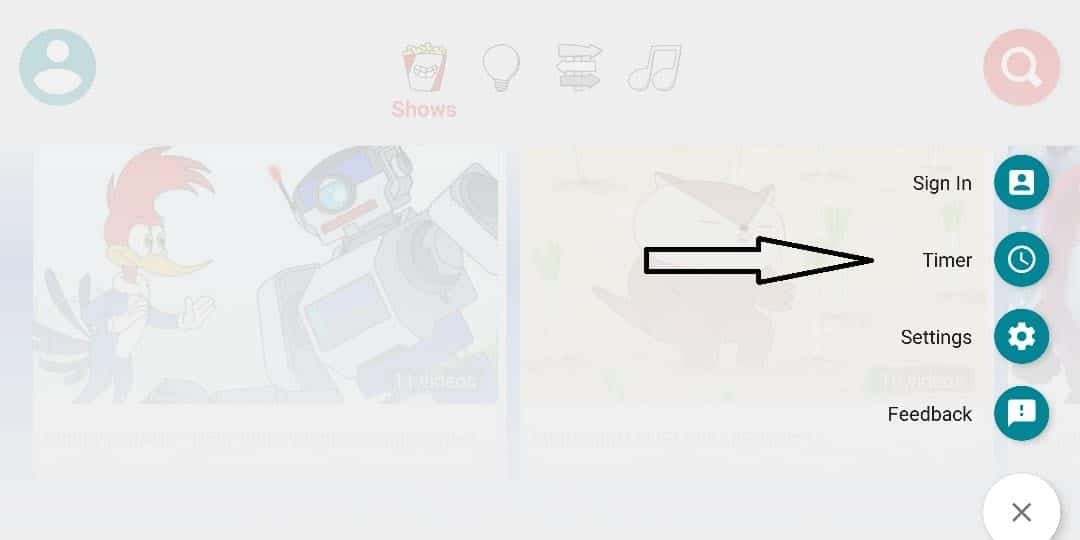 3. Set the timeout → to start the timer. The longest time limit is 30-60 minutes.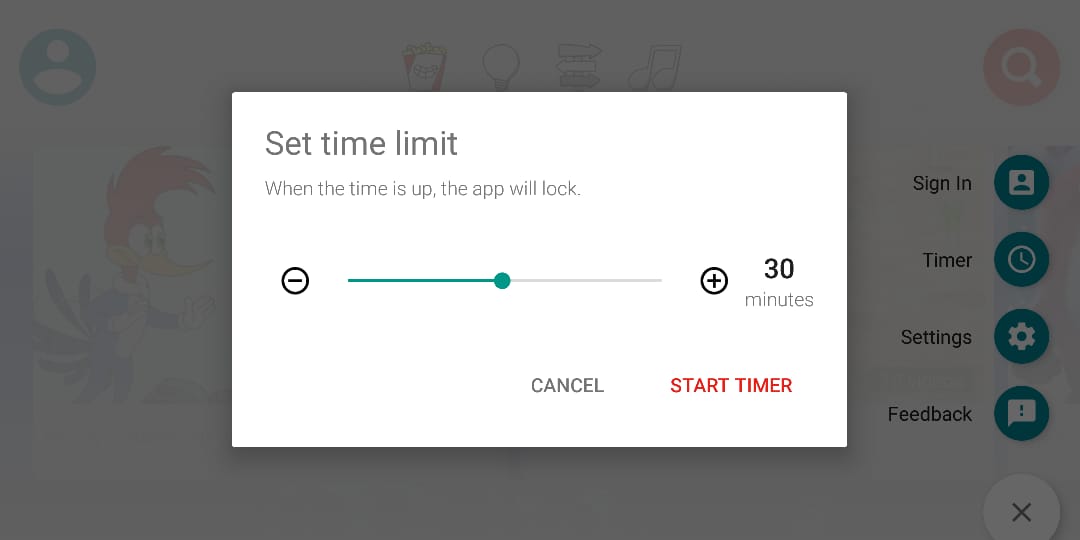 4. If the time limit expires, it will stop.
5. The process is complete.
When the time limit expires, the YouTube Kids application will be locked. And to open it, you can tap the padlock symbol at the bottom.
And what you should know is a password that parents use to control children's activities using multiplication. Therefore, the YouTube Kids application is very suitable for children aged 8 and under who are not very good at multiplication.
This is the tutorial on how to limit watching time on YouTube Kids. Maybe useful.