Whatsapp messenger is a must have messaging app across the worldwide. Whatsapp available for maximum every smartphone  Android, iPhone, Microsoft, Blackberry and Nokia phones. With the Whatsapp, we can keep in touch with our friends and relatives and also we can share pictures, videos, audio etc. There is a lot of security updated on WhatsApp but With a little trick, you can track your girlfriend or boyfriend WhatsApp chat history messages, images. Let's check How to see anyone WhatsApp messages from your Smartphone.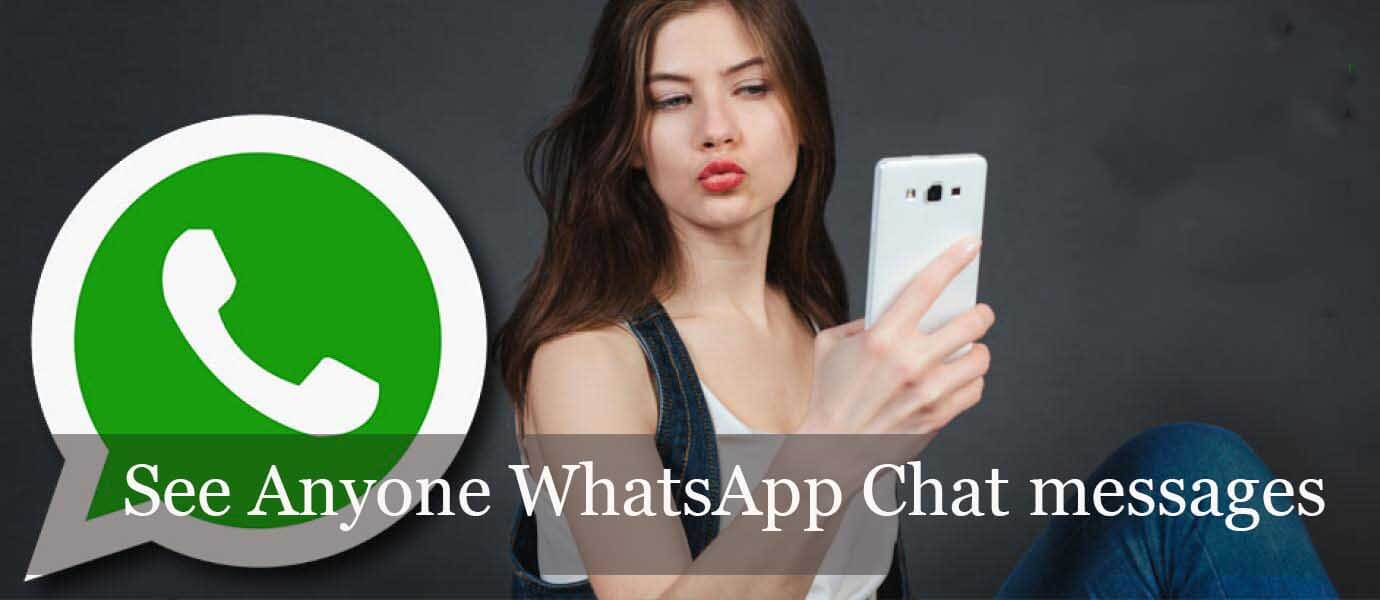 If you think your girlfriend or boyfriend Cheats on you and you want to read her Whatsapp messages on your phone then you need to follow these simple trick. You can read or track who messages to your GF/BF and also Can read messages of your any friends through this WhatsApp Hack. In this article, I am going to show you How to track friends and girlfriend's WhatsApp messages on your Phone.
By This Method, You Can:
See Whatsapp messages without Victim Phone,
Spy on her/his Whatsapp contact list,
Can read and reply anyone WhatsApp chat,
Can see photos, videos, audios etc.
Also Read:
How We Can Stop Stalkers on WhatsApp
How to See Anyone WhatsApp messages Without Victim's Phone
WhatsApp is indeed a favorite chat application for dating. In addition to being able to send text messages, WhatsApp also currently can do voice call or video call. Let you not suspect,
Let's try how to hack chat in WhatsApp, follow the steps:
• Install WhatsWeb app on your Android smartphone or you can directly access WhatsWeb on your web browser by this URL: web.whatsapp.com
• The WhatsWeb is a useful application for PC to use WhatsApp on your desktop. But you can use WhatsWeb Android App to know any other person WhatsApp conversations.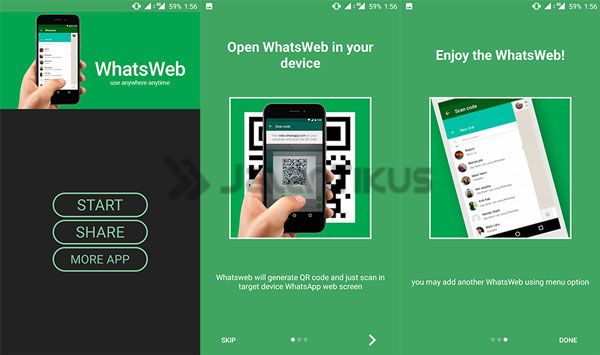 • Once installed, bring your boyfriend/girlfriend smartphone without letting him know. now
Open WhatsApp on a friend's phone.
Tap Settings
Tap WhatsApp Web/Desktop or WhatsApp Web.
Now Open your WhatsWeb application or WhatsWeb website on your computer.
Continue scan barcodes displayed on WhatsWeb on your Android smartphone using WhatsApp that's on a girlfriend's/boyfriend smartphone
• Voila! You have logged into WhatsApp your boyfriend /girlfriend and can start reading all incoming chats.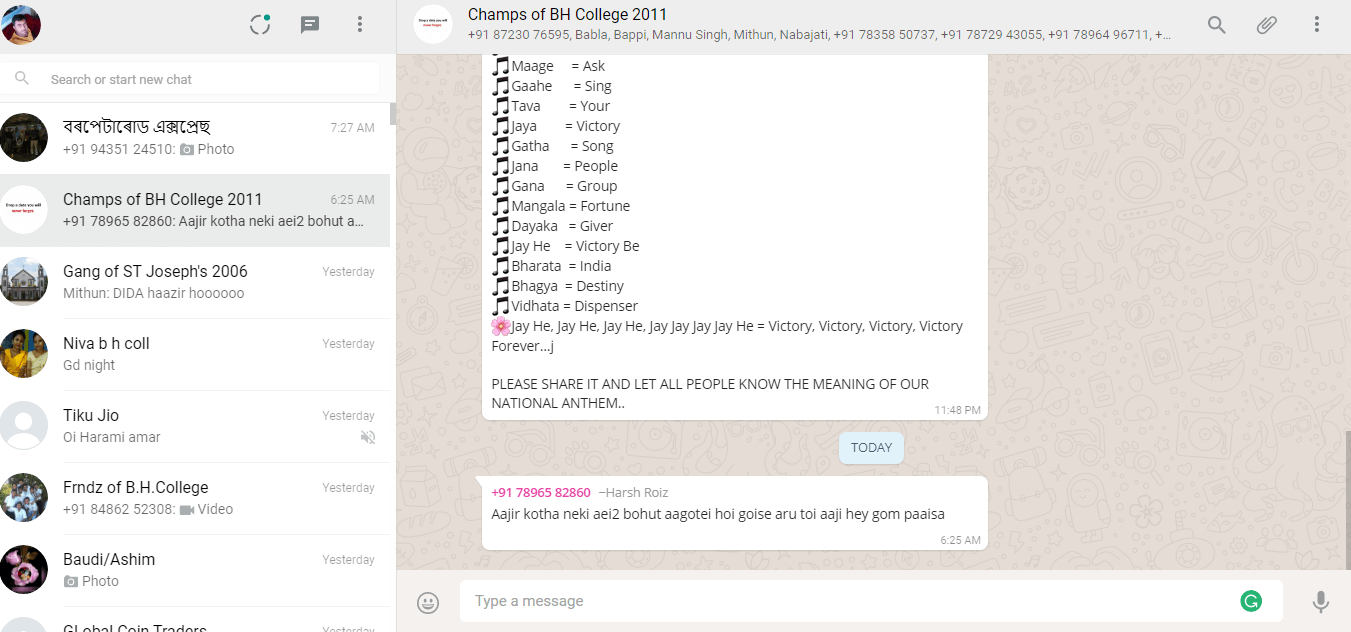 • Not just read, you can reply to text messages, share and see pictures, audios etc.
Additional Information :
– You can spy your target WhatsApp as long as the target is connected to the internet and as long as the target does not turn off the "WhatsApp web" feature you've previously activated.
– You can still see the target's WhatsApp chats even if your Android app or Google chrome browser closes, you just open the App or chrome browser again and open the website web.whatsapp.com if in case the page returns showing the code barcode means that the target has disabled the feature "whatsappWhatsApp,
How to Spy on Anyone's WhatsApp Messages, calls, images etc
There is another great way of how to track someone WhatsApp without knowing them by using software Spyzie.It works with both iOS devices and Android smartphone. when you are using this tracking software, it will capture all the activity of Whatsapp. you can see anyone Whatsapp messages and other details.
How does work Spyzie to track WhatsApp?
1. You need to create an account on Spyzie. It will give you access to your control panel and view the captured WhatsApp messages and other info.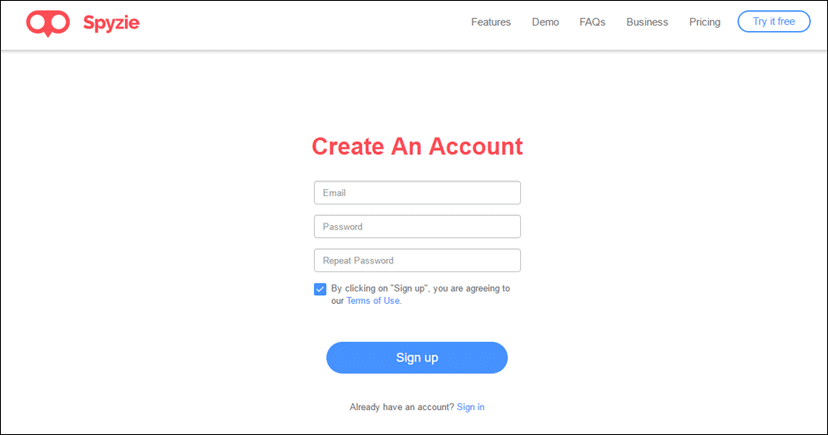 2. If you have an android phone you would like to track it then you will need to install the Spyzie monitoring app on the target device and make some important settings. You should find all the details after logging into Spyzie control panel. ( No Root Required )
3. after installing the tracking app, the app will track and send you all the details. you can find the WhatsApp messages and other chat histories on the control pan.
How easy is not it? Not just for spying on a boyfriend or girlfriend this way you can also use to hack WhatsApp other people, such as friends or maybe your boss.