Salons are a hub for beauty services, and many people rely on them for their daily beauty needs. Whether you're getting a haircut, a manicure, or a make-up, you want to make sure that you're getting the best possible service from a salon that meets your needs. Scheduling appointments is an important aspect of visiting a salon, and it can be confusing and overwhelming for those who are new to the process.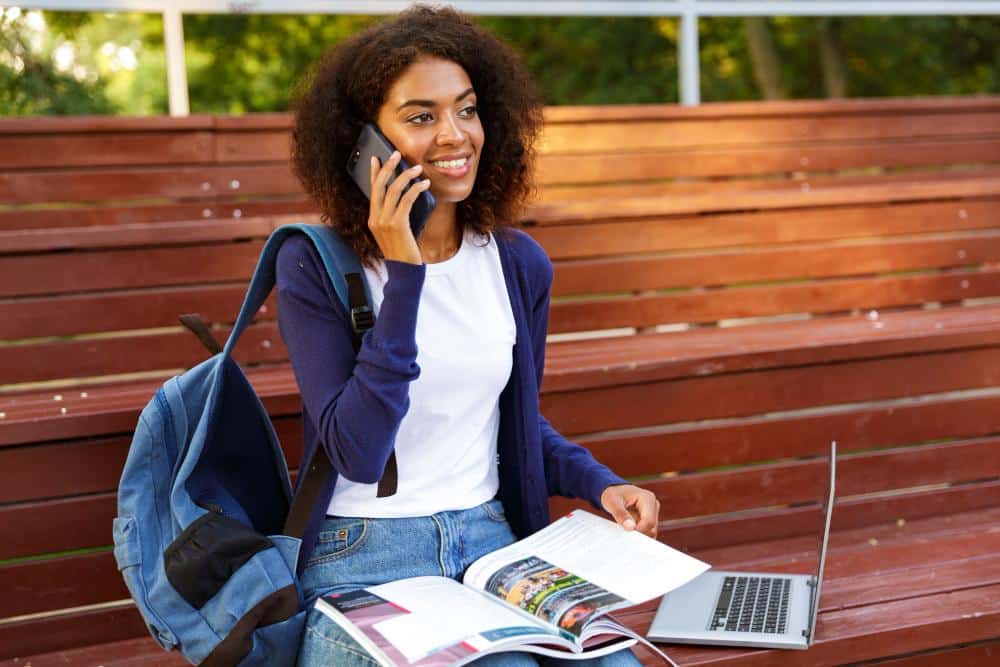 In this blog post, we'll go over everything you need to know about salons and appointments. We'll cover topics like how to choose the right salon, what to expect during your appointment, and how to book your appointment efficiently. By the end of this post, you'll have a better understanding of how the salon appointment process works, and you'll be able to make the most of your salon experience.
The appointment process in salons is an essential part of ensuring that customers receive the best possible service. From booking the appointment to checking out, there are several steps involved in the process.
Salon Appointment Scheduling Process
As a salon owner, the appointment process is a critical component of ensuring that our customers receive the best possible service. From booking the appointment to checking out, there are several steps involved in the process that must be managed efficiently to maintain a smooth and successful salon operation.
Salon Visibility
The first step in the appointment process is marketing our salon to attract potential customers. This can be done through various channels, including social media, email marketing, and local advertising. We strive to provide a professional and welcoming image that will appeal to a wide range of customers.
Book an Appointment
Once a potential customer finds our salon, the next step is to book an appointment. We offer multiple options for booking appointments, including online booking, phone booking, and walk-ins. Our online booking system allows customers to schedule appointments 24/7, which is a convenient option for those who have busy schedules.
When customers book an appointment, we collect essential information such as their name, phone number, email address, and the service they are requesting. This information is essential for tracking appointments and ensuring that our customers receive the correct services.
Confirmation
After booking an appointment, we send an automated confirmation email or text message to remind customers of their upcoming appointment. This is a crucial step in reducing the number of no-shows and ensuring that our stylists and technicians are fully booked.
On the day of the appointment, our front desk staff greets the customer and confirms their appointment details. This includes the service they are receiving, the stylist or technician they are scheduled with, and the time of their appointment. We aim to create a welcoming and comfortable atmosphere for our customers, so they feel relaxed and ready to receive their services.
Customer Experience
Once the customer is checked in, they are typically escorted to a waiting area until their stylist or technician is ready for them. We offer complimentary beverages and snacks to our customers, which adds to their overall experience.
Service
When it is time for the service, the stylist or technician will typically consult with the customer to determine their needs and preferences. This includes discussing the desired outcome of the service, any concerns the customer may have, and any limitations or restrictions they may have.
During the service, our stylists and technicians offer advice and guidance to the customer on how to maintain their look and style. They may also recommend additional services or products that would benefit the customer.
Collecting Feedback
After the service is complete, we ask that the customer provides feedback on their experience. This feedback is essential in maintaining our high standards of service and ensuring that our customers are satisfied with their experience.
Finally, the customer is checked out and given the opportunity to book their next appointment. We aim to create a seamless and efficient checkout process, which includes collecting payment, scheduling future appointments, and providing the customer with any aftercare instructions or product recommendations.
Overall, the appointment process is a crucial part of our salon operation, and we strive to make it as smooth and seamless as possible for our customers. By offering multiple booking options, providing excellent customer service, and collecting feedback, we can ensure that our customers have a positive and enjoyable experience at our salon. This, in turn, helps us to maintain a loyal customer base and grow our business.
Implementing Scheduling Software in Your salon
Utilizing a scheduling app can improve salon businesses by offering features such as appointment booking through social media or websites, understanding revenue patterns, receiving payments online, and gaining visibility over staff delegation. This ultimately leads to better decision-making processes when managing aspects related to marketing strategies, inventory management, growth opportunities, and overall success rate.
Appointment Booking Made Easy for Clients
The convenience of an online appointment booking system allows clients to schedule their appointments at any time without having to call the salon during business hours. Salon booking platform integrates seamlessly with your website or Facebook page so that customers can book directly from there. This eliminates the risk of appointments being missed or double-booked due to human error, as well as saving time.
Analyzing Revenue Patterns for Informed Decisions
A key feature of salon scheduling software is its ability to provide valuable insights into your business' performance. By analyzing data on customer visits and service preferences, you can identify trends that will help you make informed decisions about staffing levels, pricing strategies, and promotional offers. By taking note of seasonal demand, you can tailor your marketing efforts to ensure maximum efficiency.
Streamlining Payment Methods
Online Payments: With integrated payment processing options like PayPal and Stripe available within booking platforms, clients have multiple choices when it comes to paying fees securely and conveniently right after making reservations, ensuring no delays upon arrival on the scheduled session day.
In-person Payments: Of course, traditional cash and credit card transactions still remain an option for those who prefer face-to-face interactions; however, having additional methods at hand creates flexibility for both parties involved.
By implementing a scheduling software like Bookeo in your salon, you can streamline appointment booking and payment processes for clients while gaining valuable insights into your business' performance. This will ultimately lead to better decision-making when it comes to marketing strategies, inventory management, and growth opportunities – all contributing factors towards the overall success of your salon.
By implementing scheduling software in your salon, you can save time and money while improving customer satisfaction.
Conclusion
In conclusion, visiting a salon can be a great way to enhance your beauty and grooming routine, but it's important to be informed and prepared when it comes to scheduling appointments. By choosing the right salon, communicating your needs and preferences clearly, and arriving on time, you can make the most of your salon experience.
Remember to do your research, ask questions, and provide feedback to your stylist or technician to ensure that you're getting the best possible service. With these tips and tricks in mind, you can confidently book appointments at salons and enjoy all the benefits that come with taking care of yourself.