If visitors come to your online store, do nothing and abandon your website without taking the desired action, you are not alone. Many e-commerce businesses are struggling hard to increase their website traffic and make visitors stay on their site longer.
When people leave your website after visiting a landing page, it can affect your search engine page rankings. Because Google automatically assumes that your website content is not useful and doesn't provide value to the users. Google ranks websites that get maximum user engagement, if people leave your site quickly, it will definitely affect your search engine rankings.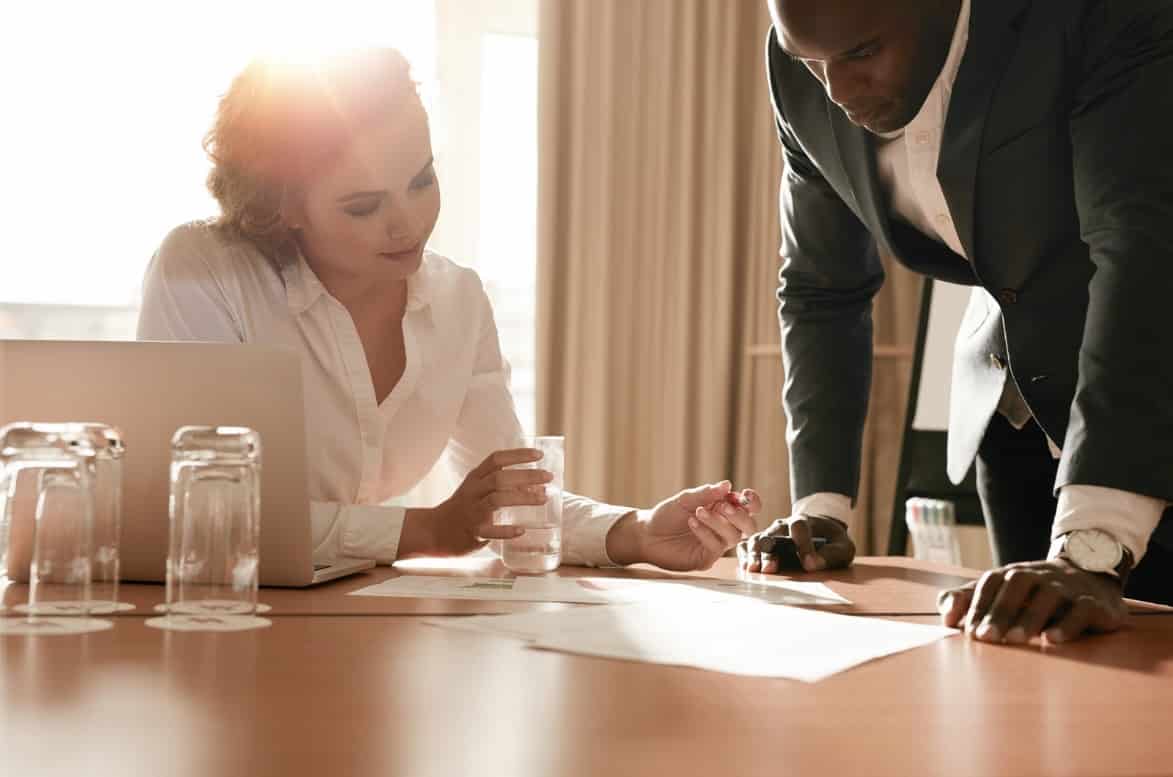 If you are trying hard to drive more traffic to your ecommerce website and decrease your bounce rate, then take advantage of personalization to lower the bounce rate. By following effective personalization techniques, such as artificial intelligence, automation techniques, and data collection, you can create individualized experiences for your customers. Personalization allows you to show relevant content and product recommendations based on their previous purchase history, shopping behavior, and interests.
Here are some ridiculously effective ways to incorporate personalization to your ecommerce business strategy to reduce the bounce rate and increase the number of conversions.
Let's delve into them.
Personalize Your Website Search Results
Online marketers can personalize the search results by carefully monitoring the current browsing history, visitors' intent, previous purchases, behavior, preferences and search activity of the users. You can also create a custom search result page for an individual user by sorting products based on previous purchases, interests and real-time intent. It will make it easier for users to find the desired product they are looking for. You can also create a recently viewed section to help people find the products they searched for in the past.
Customer Segmentation
Segmentation is an effective technique that allows you to categorize people into smaller groups of users that share their interests, preferences, and dislikes. Grouping prospects and customers make it easier for marketers to create offers, marketing messages, content, and CTAs for this particular group. By delivering relevant communications, content and product recommendations, you can deliver a better improve the online experience to the particular group that will eventually give a better response rate.
If truth be told, segmentation and personalization are the most important tactics of ecommerce marketers that can create the desired results. Segmentation will not only help you increase your conversion and engagement rate, but it will also enable you to retain more customers. It also helps you increase your profits and decrease your ecommerce bounce rate.
Make the Most of Product Customizer Option
Today's customers are oversmart. They want companies to offer products that are tailored to their needs. Being an ecommerce business owner, you can increase your chances of conversions by utilizing the product customizer option. By incorporating this feature, you can allow your customers to customize your products as per their needs. There are many product customizers that you can use to provide your customers with product customizable capabilities. Fluid, Adobe Experience Manager Dynamic Media, MyCustomizer, Magento Bundled Products, and Smart Customizer are a few excellent product customizer solutions that your ecommerce brand can use to increase sales.
Optimize Your Ecommerce Product Page
There is no arguing the fact that customers decide whether to make a purchase or abandon your website by visiting your product pages. Therefore, it is critically important for brands to effectively design and optimize your ecommerce product pages. In order to deliver a great customer experience, make sure your product page loads faster, engages with your customers, showcase the benefits of your products and has a compelling CTA that attract and encourage them to buy your products.
In addition, using eye-catching product photos, providing detailed product's features, and showing customers' reviews can provide a better shopping experience for your customers.
Run Retargeting Campaigns
Retargeting is a great conversion optimization strategy for ecommerce brands to increase sales and profits. Marketers that retarget those customers who have shown interest in their brands or interacted with their products can receive a 10X high conversion rate than any other type of display ads.
With the help of artificial intelligence and machine learning algorithms, you can create retargeting ads that remind them why they were on your site. By offering an interesting offer, you can convince them to make the purchase. You can retarget users by displaying dynamic product ads to grab their attention and give them a reason to close the sale.
Offer a Seamless User Experience
Delivering stellar user experience is important to encourage customers to make a purchase. Creating an easy-to-use, compelling and highly-functional website can help customers to find the information they are looking for. Invest your efforts, energy, and resources to come up with a clean, sophisticated user interface design to make your website easy to access.
Creating audience-specific and engaging content that provide detailed information about your products can also make your ecommerce website a huge success. Make sure your website is compatible across all platforms and browsers to provide a seamless purchase experience to your prospects.
To Wrap Up
All in all, personalization creates value for customers. The strategies mentioned above will help your ecommerce business to attract more and new customers and persuade them to make purchases. If you want to increase the rankings of your ecommerce store, increase sales, reduce bounce rate, getting help from a professional SEO company in Houston is a worthwhile idea to achieve the desired results.