Ever since Instagram launched Stories, creators have been using it extensively to form a deeper connection with their followers as it not only helps them share countless photos and videos without affecting their main feed but also helps them know their audience and gain more followers.
If you think you need to buy Instagram followers and views to become popular and monetize your account then it is high time you realize that with a powerful and influential tool like stories at your disposal, the last thing you need to do is spend your hard-earned cash on active followers! With the right type of content and strategy, you can get higher views on your stories and make them rank higher on the explore page, resulting in wider reach and better exposure in no time!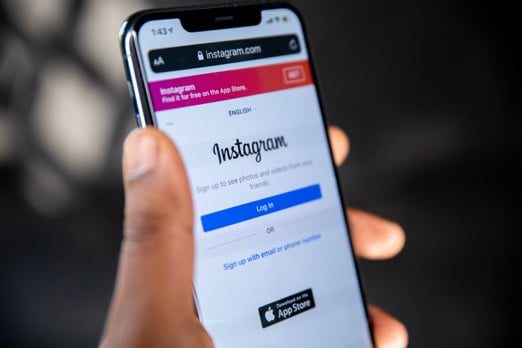 Post quality content
With tons of cool features, like stickers, GIFs, Artificial Intelligence, and much more, Instagram stories provide you with a lot of options and ways to make your stories more attractive and engaging. But before you decide to bombard your stories with these things, make sure you're posting high-quality content as no amount of stickers or GIFs can help promote blurred or irrelevant content.
It does not take long to swipe to the next story if the content isn't good enough. People will only spend more time viewing your stories when they're greeted with high-quality images, witty content, and informative videos. This will not only encourage them to reply to your stories but also help you gain more followers without any difficulty! So rack your brains and post some quality content that can go viral overnight!
Utilize location tags
If you own a business and are looking for ways to expand your business through Instagram then stories can definitely help you rake in new clients with ease. All you need to do is use the location tags while posting stories. This not only helps you generate more traffic onto your online shop or website but also helps build a close-knit community with targeted audiences in your preferred location. If you're planning to host a local giveaway or you're an influencer or a local business that wants to promote their work through tourism then location tags can help you gain more Instagram followers and get more views in no time! This will not only help you become a trusted name in your locality but will also help in spreading the word about your business without much effort. 
Mention other accounts
Another way to increase views on your stories is to mention other accounts whenever you're posting something related to them. Be it giveaways, appreciation posts, or resharing other users' stories on your own account, make sure you mention and tag them as it allows them to give you a shoutout or share your story on their account.
This will not only help get more views but also help in promoting your posts among their followers. You can even collaborate with other influencers and give them a shoutout from time to time and they can do the same for you.
This will expose your account to a highly targeted audience who has an interest in the field or community that you're a part of and will easily follow your account and increase engagement.
Don't ditch hashtags
If you have run a Google search on ways to rake in more followers, increase Instagram views or engagements, one of the most common advice or tips that you might have come across is to add hashtags to your posts. But did you know that hashtags work wonders for stories also? You can add hashtags in your stories as they help in promoting them on the explore page and now that people can also follow hashtags, there is a greater chance that your story will have a higher reach than before.
This not only increases the views but also helps in targeting small communities but also increases traffic which can lead to a higher conversion rate or sales as well! So add some hashtags in your stories (you can hide or camouflage them behind stickers or GIFs) and see the results for yourself!
Make use of giveaways and trending stickers
Another way to give higher exposure to your accounts and increase views on your stories is to host giveaways, contests, and fun quizzes or polls in collaboration with other influencers. You can take advantage of ongoing trends and trending hashtags (like the Year of Ox, Stay Home or Support Small Businesses) which automatically puts your story on the global search pages, making it easier for people to view them and discover your account! Make sure you don't miss out on such trends rolled out by Instagram as these prove to be most effective when it comes to interacting with new accounts and getting more views.
So start planning fun contests and giveaways wherein you can encourage your followers to share or view your story and stop spending money to buy Instagram views.
Now that you have effective hacks in your social media strategy kit, make sure you use them wisely and make the most of these tricks to rake in more views and increase engagement on your stories. If you have other clever hacks that worked wonders for you, feel free to share them with others in the comment section below!