Do you want the best laptop for your everyday uses? But the price should be low and under your budget? There's a crazy and best chance that you get the laptop deals you desire. It's around the Christmas season. 
This is a sale season you should have an eye for. But it's special for even more reasons to buy the sleekest, affordable, trendy, and useful laptop.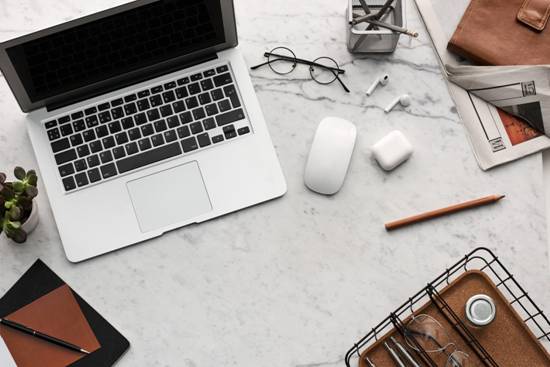 We listed the reasons in detail below. Refer to those pointers and explanations before your final laptop purchase this year. 
4 Reasons To Buy Laptop Before Christmas This Year:
1. Seasonal deals to look out for:
Laptops brands like Dell, Mac, HUAWEI, HP are costly. Their brand value is immense, and customers are always satisfied with the laptop service. Though their prices are not easy to set in your budget. It then demotivates you to buy any laptop of your choice. 
But Christmas seasonal deals bring lots of opportunities to your doorstep. When you search for Christmas deals, you will get a lot of offers like:
Vouchers,

Cashback offers,

Lucky draws, or

One-day exclusive deals.
These deals otherwise are not easy to grab. So, look out for the Christmas season and its laptop deals. You can also subscribe to the best eCommerce sites selling laptops that meet your personal or professional requirements. They update you about such deals regularly. 
2. Get limited edition offers on laptops:
You might be a hardcore gamer or a marvel fan. Then, you would love the Christmas season. Many online and offline stores collaborate with laptop brands to launch limited editions or series. 
These are often available only through the Christmas laptop deals. If you are an ardent fan of limited series, keep an eye for them online. Subscribe to the newsletters, tech updates, or latest offers from your favorite laptop stores. 
Reach out to the tech team too to know about the limited-edition series on the laptop. Check if these are in your budget and enjoy the experience. 
3. Get hands-on new hardware and tech:
Manufacturers often release new hardware and another tech upgrade in laptops during holiday seasons. Christmas is one of the major ones in the country. And if you are a tech geek/buff, you would love a new laptop before anyone else in your circle. 
Go to the official websites of brands like Acer, Apple, HP, or Dell. These are a few top and prominent laptop brands launching new upgrades in hardware this season. 
For instance, new MacBooks launch typically as winter and summer commence. Microsoft has tech upgrades in their laptops from October to December. Google, too, is famous for holding similar events for its Pixelbook around Christmas. 
4. Get flash sales or heavy price drops on your favorite brands:
There's a continuous stream of laptop deals and discounts every Christmas season. However, you can use online price tracking tools for catching hold of flash deals. You get timely notification on which favorite brand of yours is dropping the price of the laptop in your wish list. 
Despite that, as explained above, ensure to subscribe to the individual newsletters of brands like Microsoft, Apple, and Dell. They are famous for bringing out heavy discounts just before Christmas to promote gifting. 
Then, you get Cyber Monday deals, too, during the Christmas season. These deals help you get exclusive and branded laptops that you don't get in other deals. Or, you can check any Black Friday deals happening around Christmas. These deals too have heavy discounts with attractive offers. 
Latest Laptop News To Make Your Christmas Season More Special:
LG has launched its first gaming laptop. It's having 11th generation tech with an RTX 3080 GPU. Tech buffs say it has more power than other affordable laptops this season. 

Asus is launching a new laptop series this December for students named ProArt StudioBook. 

Microsoft has brought some changes in the control panel of its laptops and Windows 11 operating system for a better user experience. 

Brands like Poco, Infinix, and Jio are launching their new laptops series around Christmas across multiple nations. Many laptops of this series are affordable for students and gamers. 

A nonprofit alliance, PSP (Parents Supporting Parents), run by a New York-based parent, tied up with HP. They are giving away laptops to bring more digital equity amongst students from lower-income classes.