Are you a keen gamer looking for the best tablet to enjoy the latest games from anywhere? Read on to find out if you should choose an iPad or a different brand!
Is an iPad the Best Tablet for Gaming?
The iPad has been named the best tablet on the market by many tech magazines, and it's pretty much the most well-known tablet available today. With that kind of reputation, it's hard to imagine that any other tablets could possibly be better…or can they?
In this article, we'll explore whether or not an iPad really is the best tablet for gaming and if you should buy one instead of another tablet if you're looking to play different games online. So sit back, relax, and let's have a look at the ins and outs of the different iPads on offer today.
Processor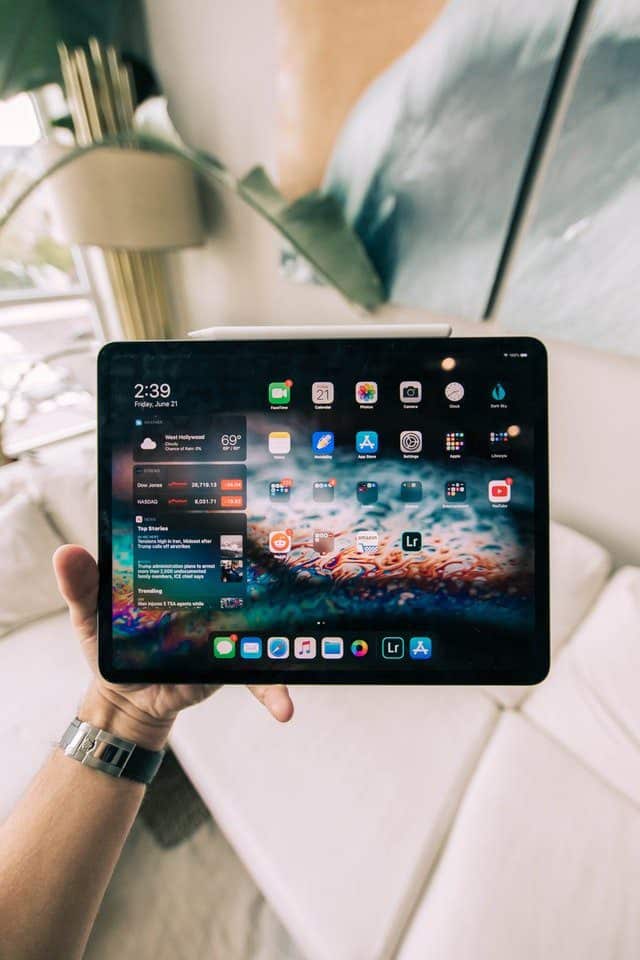 The A15 processor that powers Apple's 6th Generation iPad Mini has a five-core GPU and is said to be 50% faster than previous processors. That means it can handle any task, big or small – including gaming. However, the size of the iPad Mini might be a drawback when it comes to gaming – its display is over 4 inches smaller than the latest iPad Pro.
Another great option to consider, which balances both reasonable size and a powerful processor, is the iPad Air 4th Gen. This device is powered by Apple's six-core, 64-bit A14 processor, which is powerful enough for even the most intense gaming experience!
Graphics
The graphics of games running on iOS devices can be good but can never compare to dedicated games consoles. However, many newer mobile games are actually ports from console games and, in many cases, show similar levels of detail. There is a growing number of high-quality original apps available exclusively on iOS, which really show off what a tablet device is capable of.
The graphics on many of the latest iPads are second-to-none. The 2022 iPad Pro with a liquid retina display performs particularly well in this category.
RAM
The amount of RAM on an iPad varies between models, but the aforementioned iPad Pro (2022) has an astonishing 16GB of RAM. This is comparable to many gaming laptops, so you can be sure you'll have a smooth gaming experience if you choose to invest in this iPad!
Many other tablets, particularly cheaper ones, only have 1GB RAM. So, if you're a serious gamer that spends hours on end playing online with friends or in solo play modes, the gaming experiences on an iPad are hard to beat!
Screen Size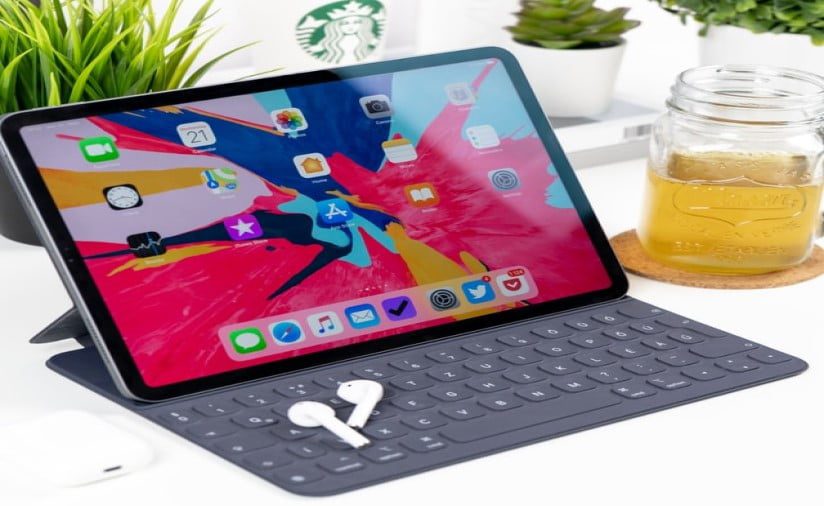 While the screen on an iPad is plenty big enough to play games on, some users may find it a bit too small, particularly those who are used to gaming on a 50-inch TV!
However, iPads come in various sizes, and many have bigger screens than other tablet models. For example, the 12.9-inch iPad Pro will allow you to immerse yourself fully in the game – this screen size is pretty decent when it's only arms' length away! When you consider most tablets are in the 9-10 inch range, this is almost an extra 4 inches to enjoy your game in greater detail.
Battery Life
The newest iPad Pro sports the same 10-hour battery life as the last one, so if you're planning on playing any games on your tablet for extended periods, this is a great choice.
However, many other tablets on the market offer a similar battery life. Many Samsungs offer 9-10 hours of playing time before they'll need to be recharged. The Galaxy Tab S6 is said to allow for 14 hours of use before it will need charging, so if battery life is your top priority, it might be best to look at alternatives to an iPad.
Storage Capacity
The memory storage space is limited on iPads, but you can store documents, files, and photos on your iPad using cloud storage. Storing data in iCloud gives you access to it anytime and anywhere. However, that doesn't help when it comes to downloading (and playing) graphically demanding games – these tend to have huge file sizes.
A big drawback of iPads is that their storage can't be expanded using SD cards. So, you'll need to think carefully about how much storage you might need and choose a model accordingly. The iPad Pro 2022 edition comes with up to 2TB storage, although the more built-in storage you require, the more you'll have to pay!
Is the iPad the Perfect Gaming Tablet?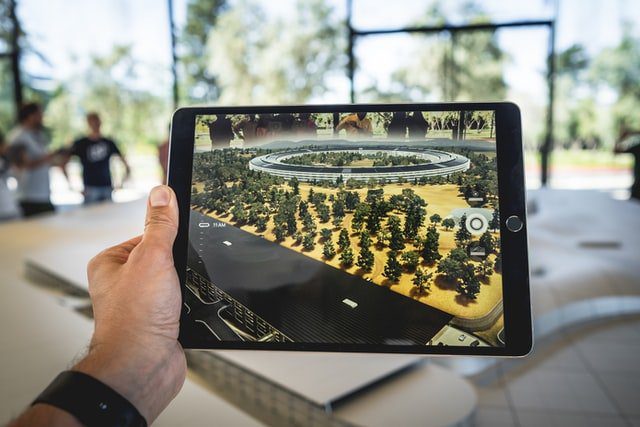 Still, wondering if an iPad is really better for gaming than other tablets? If you're prepared to fork out serious cash for the latest iPad Pro, it's hard to look past Apple when it comes to the best gaming tablets. The impressive 16GB RAM, crystal-clear retina display, and insanely powerful M1 chip all mean this is a piece of kit that can handle anything you throw at it – the most demanding games included!
Other Great Tablets for Gamers
If you're in a pinch and need to buy a tablet for gaming, you don't have to rush out to buy an iPad – there are several other options with lower price tags. The Samsung Galaxy Tab series is an excellent choice. This tablet is excellent for gaming because it has better compatibility with games, has more reasonable pricing, and comes loaded with Samsung-specific game enhancements (e.g., Game Launcher).
Plus, unlike iPads, there is no limitation on how many apps or games you can download! You can easily expand the storage capacity of these tablets with an SD card, so there's no need to fork out extra cash for a bigger hard drive. The Samsung Galaxy Tab S7 is our top pick if you're looking for a non-Apple gaming tablet.