Are you looking to develop a custom Learning Management System (LMS) for your organization? A custom LMS can help you deliver learning experiences that are tailored to the needs of your users. But how do you go about creating a successful LMS development process? In this blog post, we'll discuss the steps necessary to create and launch a successful custom LMS.
We'll cover topics such as defining your objectives, choosing a platform, designing an interface, developing content and assessments, integrating with other systems, testing and launching your LMS, and monitoring performance. By following these steps carefully you will be able to successfully build an LMS that meets all of your organization's needs.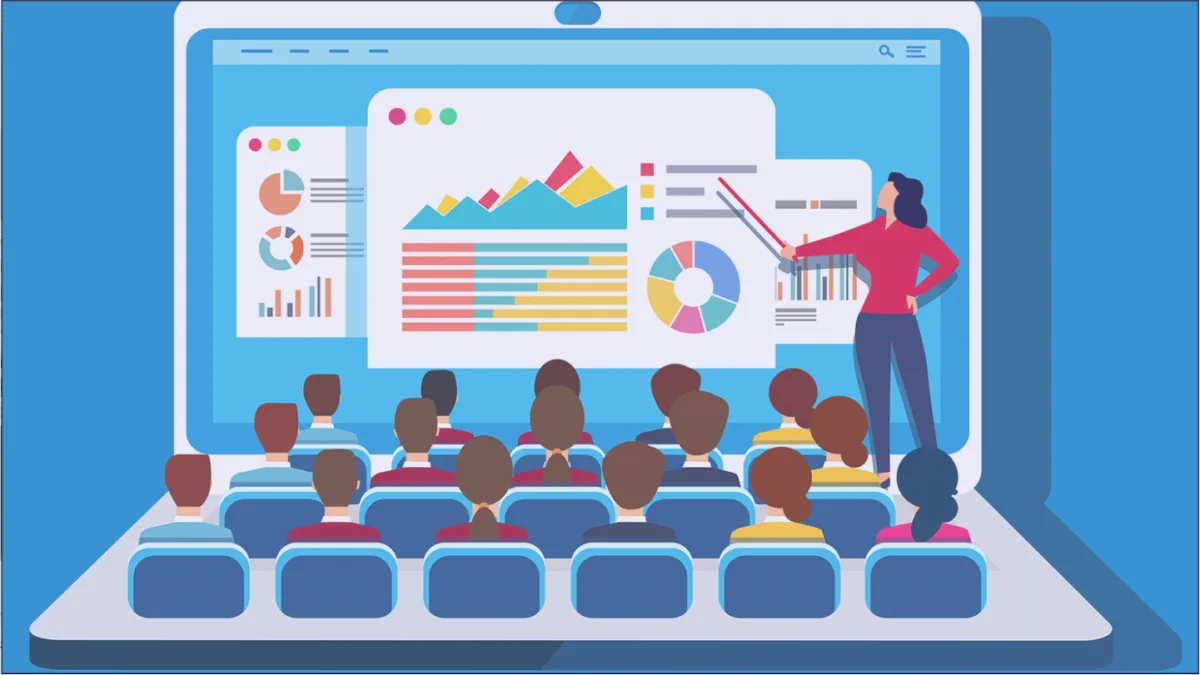 What is LMS?
A Learning Management System (LMS) is a software application used to manage, deliver and track educational content. It allows learners access to course materials, assessments, communication tools, and more.
An effective LMS makes it easy for instructors to create and organize content, assign tasks and grades, as well as keep track of student progress. It must also be intuitive and user-friendly for students.
Why do you need a custom LMS?
A custom LMS allows you to customize the learning experience for your users. You can tailor it to meet your specific needs and goals, such as creating a more engaging educational experience or ensuring compliance with industry standards.
It also enables you to integrate other important tools into the system, such as analytics and reporting capabilities. Additionally, a custom LMS allows you to use the latest technologies and features, such as artificial intelligence (AI) or virtual reality (VR).
How to Develop a Custom LMS
Developing a custom LMS requires careful planning and execution. Below are the steps necessary for creating an effective learning management system:
Define Your Learning Objectives
The LMS development process begins with defining your goals for the LMS.
What types of learning experiences do you want to offer?
Will it be a traditional course-based LMS or more of a blended learning environment?
Are there any specific features that you need to include in the LMS, such as social media integration or gamification elements?
Once you have a clear vision of what you would like to achieve with the LMS, you can start to plan out how to make it happen. Of course, you should always keep in mind that the objectives may change as the development process moves forward.
Choose a Platform
The LMS development process also involves selecting a platform on which the LMS will be built. There are many different LMS platforms available, and each has its own set of features and capabilities. Consider your organization's needs carefully when selecting a platform, as different LMS platforms may or may not offer the features you need.
Design an Interface
Once you have selected a platform, it's time to start designing the LMS interface. This includes creating user accounts, setting up navigation menus and pages, and designing the overall look and feel of the LMS. The design of your LMS should be intuitive, user-friendly, and consistent with your organization's branding.
Develop Content and Assessments
The next step in creating a custom LMS is to develop content for it. This could include writing text-based tutorials, creating instructional videos, developing quizzes and exams, and more. Think carefully about how you want to structure your content, as it should be engaging for users and also align with your organization's goals.
Integrate with Other Systems
Another important step in the LMS development process is integrating the LMS with other systems, such as a student information system or an enterprise resource planning (ERP) platform. This will allow the LMS to pull in data from these systems and use it to personalize learning experiences for users.
Test and Launch Your LMS
Once everything is set up, it's time to test the LMS before launching it. You can use a variety of testing techniques, such as usability testing, to make sure that the LMS is working properly and delivering an optimal user experience. Furthermore, you can use beta testing to collect feedback from users before the official launch.
Monitor Performance & Gather Feedback
Finally, once the LMS is launched, it's important to monitor its performance and gather feedback from users. This will help you identify any areas that need improvement and make adjustments accordingly. Additionally, your LMS should be regularly monitored to ensure that it remains up-to-date with the latest technology standards. Also, feedback from users can help you continuously improve the LMS and keep it relevant to their needs.
By following these steps, you will be able to develop a custom LMS that meets all of your organization's needs. Researching the different platforms available, designing an interface that is user-friendly, integrating with other systems, testing and launching your LMS, and monitoring its performance will ensure success in creating a successful learning management system. With the right approach, you can create a system that is both engaging and effective for learners.
Another way
If you do have not any skills, then you need to work with an experienced development team. Partnering with a skilled team of developers will enable you to get the most out of your system, and they can help you avoid common pitfalls that could otherwise derail the process. With their expertise and guidance, you can create a system that meets all of your organization's needs.
Additionally, you should consider the maintenance and support of your LMS. Making sure that the system is kept up-to-date and secure is essential for its continued success. Working with a development team can help you ensure this. They will provide ongoing support and maintenance, as well as help troubleshoot any issues that may arise.
Conclusion
By taking the right steps and following best practices, you can develop a custom LMS that meets your organization's needs and engages users in meaningful learning experiences. With careful planning and implementation, your LMS will be an invaluable tool for anyone involved in the learning process. Good luck as you start the journey of developing your custom LMS!