The way of working has significantly changed, making working from home a new norm. But then, some companies still allow their employees to work in their offices for 2 to 3 days a week to avoid congestion. A good office culture gives employees a better working experience, collaboration, and cross-functional online meetings, making them more creative.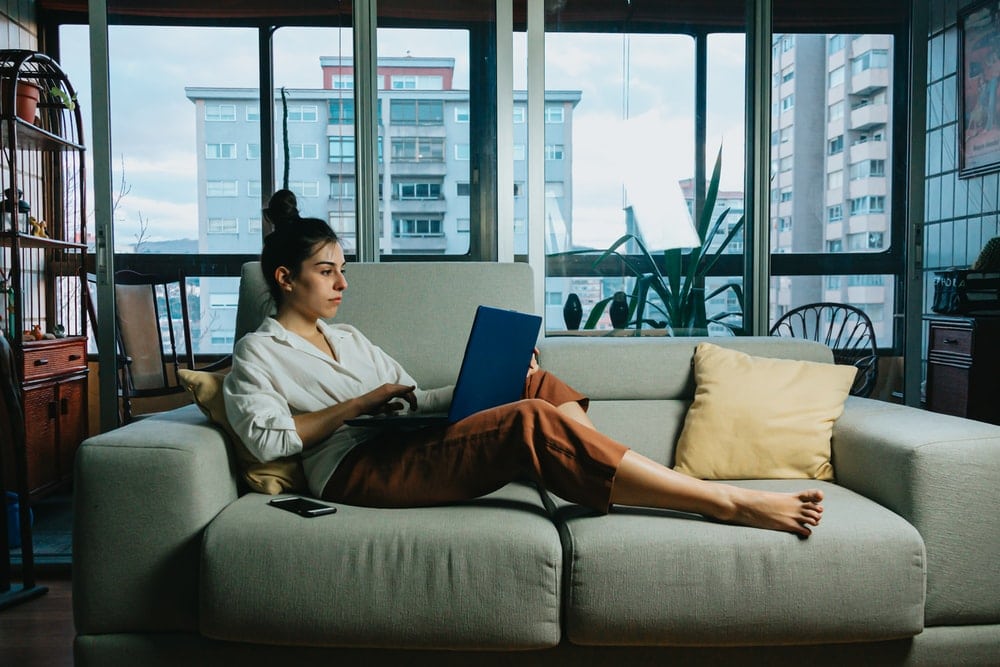 Working from home also makes employees responsible because they work without any supervision, making them more productive. To achieve these, you must invest in making a good working office in your home.
We have listed down the necessary equipment for your office setup
Office Furniture
Before getting the required office equipment, you should first invest in the right office furniture. Most people working from home often do not have their home offices or a varnished one. If you are looking forward to buying office furniture, you should first consider its ergonomics and comfort. A suitable ergonomic office desk and chair are essential since they have the correct height for correct sitting posture.
Note: You should also apply occupational health and safety law with its terms and conditions in your home working environment, just like in your company's office. The employer should ensure that employees work in a safe and comfortable environment in their home offices.
Lighting in the work area
Proper lighting is also necessary for better productivity. For maximum lighting during the day, a working station by the window is essential. A desk should be positioned at a 90° angle with the window (i.e., the actual position of the desk to the window), which is necessary. This would protect you against the reflection of light from your screen or face.
If your workstation does not have enough lighting, you should look for alternative lighting for better performance. A table lamp will give you sufficient lighting in your work environment if you don't mind. The light should be positioned downwards and not directly to the screen or your face to make it more effective. Indirect, dimmable lighting gives employees enough lighting in their offices that can't cause eye problems even during long working hours.
Storage space at the workplace
Different people have different views on what storage facilities to choose. Every office has the most important documents and should create sufficient and secure storage facilities. Movable pedestals provide unobtrusive and ample space below the desk, while side shelves offer enough room to store important files.
Security features
When looking for a home office suite, it is important to classify them according to their user-friendliness and available features. You will find a good number of office features to compare with. Get a VPN free extension for better and upgraded data security. Set up VPN to get sufficient freedom. The VeePN FREE VPN Chrome extension is the best fit for you. Find the necessary resources to give you access and fully protect your browsing experience. You should use valid servers to get a new IP address to access this. After that, you can access total privacy. The VeePN extension protects you from hackers and fraudsters with bad intentions. It secures your data and hides your location from being accessed.
Technical equipment
Technical equipment is essential for every employee. The employer supervises and ensures that all the work is correctly done and completed with crucial technology and equipment. A good number of employees use the same level of technology.
In most cases, the most important devices to buy for your home office are:
External monitor
Laptop + docking station
Headset to minimize any noise
External keyboard and mouse
Office apps and software
When setting up your professional office set up, putting up the required software is essential. Spreadsheet programs, word processors, and presentation programs are crucial in every office software. Each of these programs is used to edit, input, and make a neat work presentation. On the other hand, grammar correction software eliminates any errors in your work and enables you to create flawless content.
Tips to make working from home environment effective:
Make a completely new working space away from your home to minimize possible distractions.
Spend a small portion of your time daily and set goals to motivate you.
Manage your working schedule wisely.
Spend your free time constructing a healthy working schedule for yourself.
Make your work more effective and presentable by using productive apps.
Manage the most urgent tasks first and learn how to separate them from other tasks.
Giving yourself a break-off is important because you would have time off to reset and recharge.
FAQs
What are five things that should be in a workspace set up?
A good office desk
A suitable office chair
Temperature Regulation facilities
Sufficient natural light
Office stationery
How do I create a dedicated workspace?
Are you looking for a productive space to manage your work from home? With a comfortable environment, quiet area, smart storage facilities, and the correct principles to help you set boundaries, you can create your own home office, which would help you manage your daily tasks effectively.