POS systems, commonly referred to as Point-of-sale, are now advancing and offering businesses with intelligence, control, and greater flexibility than before. Retail stores have now navigated to cloud or mobile as well as iPads based POS systems from the olden credit card readers and cash registers. This technology shift will allow businesses to have all transactions and reports kept in a place.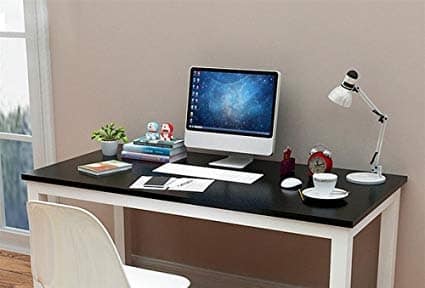 For instance, some restaurant cloud-based POS systems allow users to check menu items quickly, split checks, process tableside, and online orders, keeping reports of guests coming and going out of your hotel rooms.
This is just an example of how POS systems have moved beyond easy processing sales; thus are now an interpolated part of the whole business management and operation ecosystems.  Below are how POS systems are changing and why they are doing so. 
1. Shared commerce
Via taking all operations online, any business can potentially grow exponentially. Before, companies needed first to run data from their platforms that are e-commerce then from the psychical POS. POS system provides a comprehensive report that a retail store will require and put them in a well-organized document like a spreadsheet.
Initially, it was very challenging for retail stores to create such reports, and there were a lot of human errors that led to losses. For example, some POS systems come with mobile apps for Android and iOS to track both offline and online transactions.
Rather than managing these two payment and inventories systems, POS streamlines and synchronizes your product and financial info in one centralized dashboard.
That way, you possess easy and speedy access to real-time customer and data insight across a two sale channel without a hassle of doing any multiple system reports.
2. Mobile POS
Customers today are using mobile wallets and credit cards often than hard money as payment method. Businesses need to consider permitting mobile payments since customers are doing away with cash.
With this mobile POS system, a business can now allow credit card method of payment from any place with an internet connection; thus, customers get more autonomy in the way they pay. Dependent on this system, a business doesn't require complicated training of stuff or weighty equipment overhauls to commence allowing payment via mobile.
Mobile payment options such as PayPal and online banking are also being accommodated today thanks to the improved POS systems. Credit card readers have also made it easy for customers to make payments using their credit cards.
Many customers are now shifting to cashless, and the right POS system will help you process the payments at the registry.
3. CRM + POS
New POS systems integrate transactions in real-time. These new and integrated systems work together with CRM solutions, which assist in increasing business sales and increase revenue.
The past POS systems only gave substantial data on customer behavior that's if provided. CRM/ POS integration helps in providing customers' information by monitoring their shopping behaviors that are creating incredible sales impact, making it easy to chase the right client.
The majority of the modern POS systems provide the business owners with critical business analysis such as product performance, and financial status of the business.
CRM helps your business to create customer records using email addresses or phone contacts, which also plays a vital role in email and telemarking. Therefore, it helps in boosting your sales and your profits in the long run.
You can also use the POS and CRM integration to come up with tailored promotions for your loyal customers. Many possibilities come with modern POS and CRM combinations, such as enhancing your customers' service experience, which helps in creating a loyal customer base.
4. SMBs Big data
Not only fancy and established companies are concerned with big data. Now even small businesses have powerful data access that is affordable using POS systems. The major POS trend is the fact that it can generate valuable information using POS transactions, which assists business owners in making smarter business decisions.
It's beyond retail when it comes to the technology in POS data intelligence. Restaurants use Toast as their POS system, which makes restaurant operations easy by joining guest-facing, back of the house, front of the house, and POS using one platform.
The system enables restaurant business owners to easily monitor sales, food costs, and labor costs of their restaurants simultaneously. The owners can do this while on the move and still get reports that are precise and real.
The detailed reports provided by the POS systems today helps the business management in making the right decisions that will boost product sales. In traditional POS systems, it was hard to tell the financial status and to monitor the money coming in and going out of the business. It was also hard to track inventory and product performance.
However, today, the POS systems have been modernized and can provide better and well-analyzed sales reports. You will quickly tell what time you make more sales, what your customers buy more, and the time. This helps in developing new marketing strategies to improve overall business sales.
5. Personalized customer experience
The retail Emerging technology has assisted retailers in making conclusive decisions that help build a customized shopping appeal for customers. It is essential to deeply understand your clients before thinking of personalizing their shopping experience.
A recent survey shows that over 80% of consumers will work with a specific business that offers customized promotional services that a customer can relate with. POS systems come with enhanced features that enable the business to create personalized customer service and sales promotions, which helps in creating a loyal customer base.
You can also manage sales competition and reward your loyal customers easily, unlike before, when it was hard to award customers with loyalty points since the POS systems were only for processing payments.
There is a rapid shift in the POS industry, and retailers must be steps ahead of the relevant developments if they want to be at the pinnacle of the game. With the growth of technology, every business owner should be ready to accommodate the new developments in the POS systems. Choosing a POS system that allows third-party integration will be the best way to go since you can comfortably accommodate any new and advanced technology.