The installation of an effective home security unit is a major investment. As such, nobody wants to purchase this system without some research. The goal is to invest in the best DIY home security https://securinghome.com/best-diy-home-security-systems// unit based on your property's needs. Although the DIY installation is typically easy, the placement of security cameras, the hub, and sensors require some thought.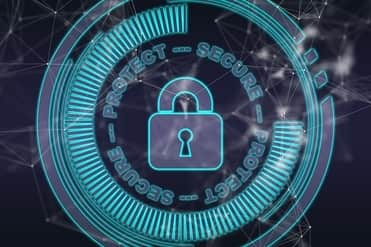 For instance, your unit might have hubs whose connection should be wired to the router. Others can connect to the home network using Wi-Fi. These are just some of the many considerations you should make when purchasing a DIY home security unit.
Installing a home security alarm unit is an important home improvement project. It ensures easy monitoring and overall security of a home. And the home security firm that you choose can make the installation process easier. In most cases, the unit uses stickers for the basic equipment installation. However, basic skills are required to install components like video doorbells and security cameras. Here are some of the things to consider when shopping for a home security unit.
Learn
Before you go to the market to buy a DIY security unit for your home, learn about it.  Sometimes back, installing a security unit required a homeowner to sign up with a firm that would dispatch a professional to install the system. The installation process entailed drilling holes on walls and running wires throughout a home.
Although security firms promoted their equipment as free, homeowners had to commit to monitoring contracts that would run for years. That was part of their deals. And some security companies do that even today. That means if you get a security system from these companies, you will have a professional sent to install and configure the system in your home.
However, things are different with DIY security units. With these units, everything is ordered online. Upon placing your order for a DIY security unit, the company will ship the equipment and simple step-by-step instructions for installing it. After installation, you can monitor your home with a mobile app.
However, a company that sells DIY systems can offer no-contract and flexible monitoring plans. Thus, you would feel pressured to stick to a company's monitoring services if you don't like what you're getting.
Cost
Every homeowner desires to save money when buying and installing a security system in their residential property. Hiring a security system installer costs money. However, a DIY system should save you money because you should install it yourself. This is the major reason to choose a DIY system over a unit that requires a professional service to install. With most systems, homeowners save from $100 to $300. The saved money can be used to purchase a smart lock. It can also be invested in a modern outdoor camera.
What's more, a DIY home security unit should be cheaper than one that requires an expert's installation and monitoring. DIY systems with the option for self-monitoring should cost between $10 and $50 per month. The equipment's upfront cost should range between $100 and $250, with equipment renting costing between $10 and $35 per month. The cost of the actual equipment varies depending on the provider of your DIY security unit.
Features
Security hardware is an important factor to consider when shopping for a unit. Essentially, you should consider the features of the DIY home security system that you purchase. Since you know your home's vulnerabilities, go for a unit with features that provide maximum coverage and protection. Some of the main features to look for in a DIY security unit include:
Control panel- This is basically the security unit's brain. You will use this panel to disarm or arm the unit and manage devices for your smart home.
Motion sensors- This feature captures any unusual activity on your property. It also lets your system know about such activities.
Door and window sensors- The discreet profiles of these sentinels makes them almost invisible. They detect unusual activity at the door or window and alert the security unit.
Indoor cameras- Indoor cameras are ideal for homeowners that want to communicate with loved ones or monitor their homes' interiors.
Essentially, the features of a DIY security unit should suit the unique security needs of your home. Therefore, take the time to learn more about these features and how they work to make a wise choice.
Installation
You should also consider the installation process for the Do-It-Yourself security unit that you buy for your home. The market has many types of units with varying installation processes. As such, the best unit should come with a manual or guide to help you install it without professional assistance.
The general installation process of a DIY home security unit is as follows:
Select the most appropriate location to set up the keypad, as well as the control panel. The control panel may be adhered to a wall or nailed into place.
Place the window or door sensors, as well as motion detectors appropriately in your home. You can also adhere the devices to wall surfaces.
Place stickers or other signage in the yard, as well as windows.
Set up the devices for your smart home following their provided instructions. Adhere to every instruction to ensure proper functioning with the newly installed security unit.
Follow the provided instructions to ensure proper installation and functioning of security cameras.
DIY security unit installation should be easy. It shouldn't also be hard to configure the system.
The Bottom Line
An FBI report indicates a significant decline in property crime rates that include burglar and vehicle theft over the past years. This is attributable to the increase in the number of homeowners that are installing these units. But, to ensure that you have the right system for your home, you need to shop wisely. Consider these factors to invest in a unit that caters to the unique security needs of your home.